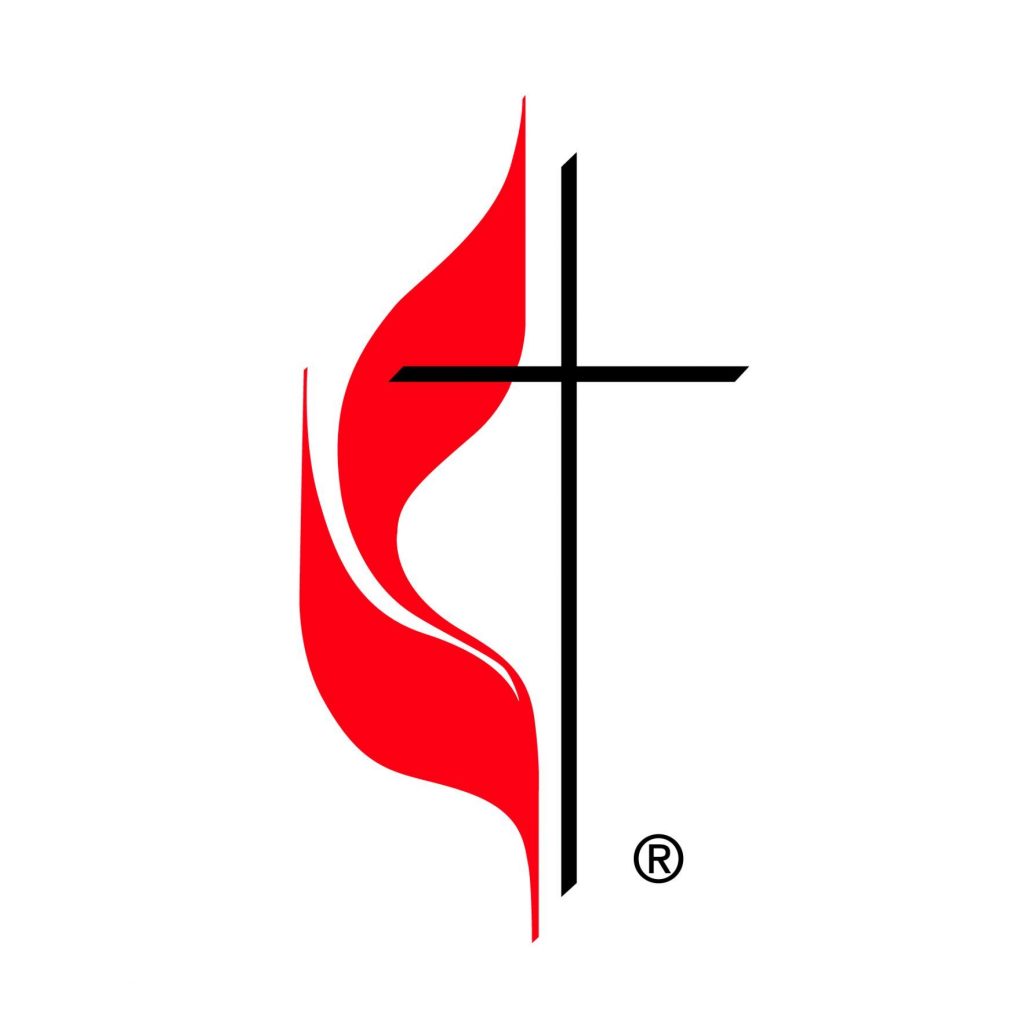 Joseph H. Ablett
June 25, 1922 - February 2, 2022
Joseph H. Ablett, 99, of Pemberville, passed away at Otterbein Senior Living on Wednesday February 2, 2022.

Joseph was born on June 25, 1922, to William W. and Clara (Kennedy) Ablett in Detroit, MI.
He graduated from Southeaster High School in Detroit, Manchester College in Indiana and Bethany Seminary in Chicago. On May 29, 1949 he married Wilma Jones at Central Methodist Church in Detroit. Joseph and Wilma raised 4 children and have celebrated over 72 years of marriage together.

During his time as a Methodist Pastor, Joseph served 5 churches in Michigan plus 3 churches when he was a seminary student. In addition to being a Pastor, Joseph served as Vice President of the Marysville School Board, secretary of Kiwanis, and President of the Lions Club. He later retired in 1985 and worked at a local funeral home for 13 years. In 1999 Joseph and Wilma moved to Otterbein Portage Valley Retirement Community.

In addition to his wife Wilma, Joseph is survived by his children: Barbara (Kim) Riester of PA, Marcia Rapp of MI, Richard (Phyllis) Ablett of OK, Barry Ablett of MI, and 4 grandchildren. He was preceded in death by his parents, twin brother William, brother, Kenneth Ablett sisters: Connie and Betty and grandson, Jason.
Joseph H. Ablett served: 1950 Minooka IL; 1952 Deer Park MD; 1956 Saginaw: Kochville; 1963 Oscoda; 1969 Escanaba; 1971 Marysville; 1980 Auburn; 1985 Retired. Died February 2, 2022.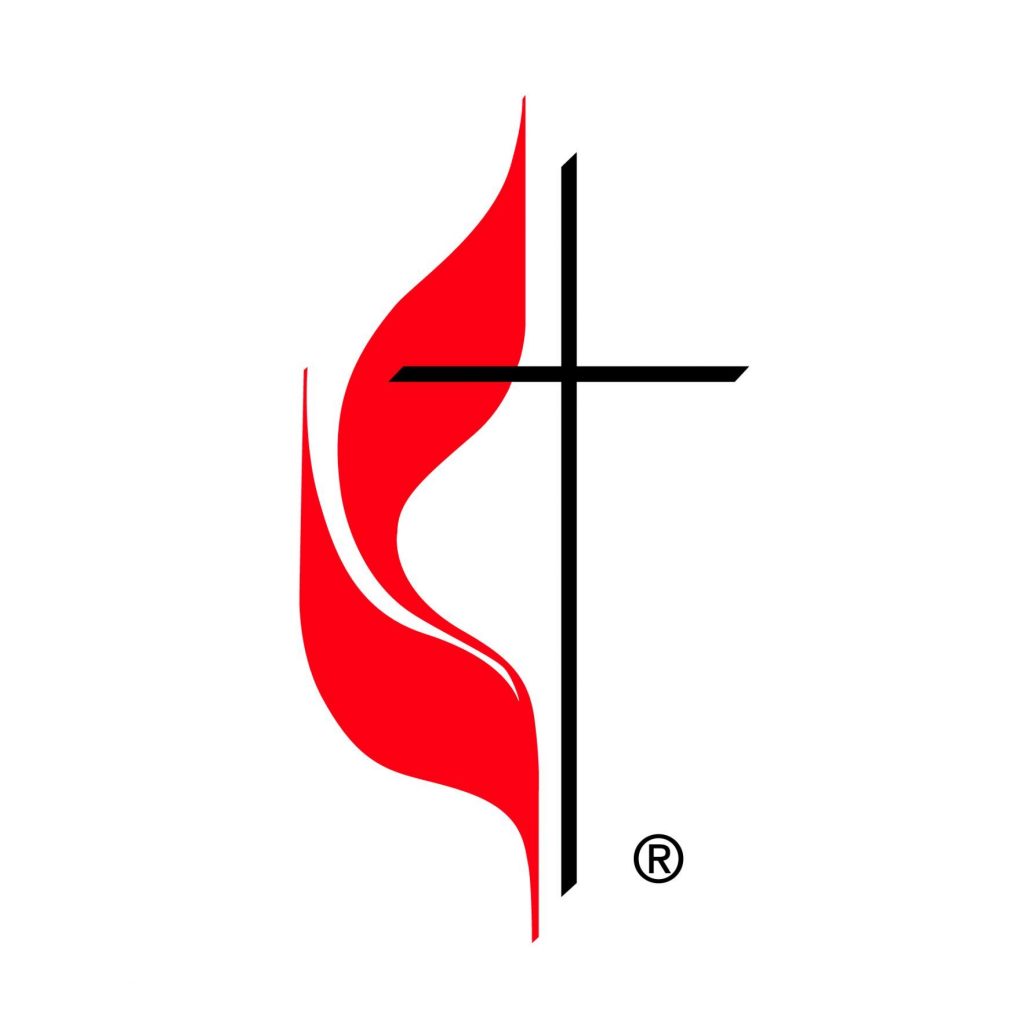 Arlene L. Andrews
September 25, 1928 - June 19, 2021
Arlene Lorraine Andrews 92, passed peacefully at Clark Retirement Community in Grand Rapids, MI. Born Sept 25, 1928, in Spooner Wisconsin to Clarence S. Rich and Valora L. Belford Rich.
Graduate of Superior Central HS with Office Practice Degree. Married to John Leon Andrews June 11, 1949, in Superior, Wisc. As wife of United Methodist pastor, she was active in choir, Sunday School and United Methodist Women. Community activities included Women's Chorus, League of Women Voters, hospital volunteer and elementary school tutor. She was active at Clark Retirement Community on Resident Council Trustees and President of Volunteers. Arlene worked as Office Manager, Treasurer and Bookkeeper at a variety of businesses throughout the years. Arlene was a devoted wife, mother and extraordinary role model. She was also fantastic cook passing on her Italian heritage to her family. Arlene was preceded in death by her beloved husband of 70 years J. Leon Andrews. She is survived by by her 4 sons John Richard Andrews, Allan Gene Andrews, Paul Leon Andrews and James Brian Andrews and 9 grandchildren Jeremy, Cole, Zachary, Curtis, Michael, Steven, Hannah, Audrey and Julia and 4 great grandchildren Reece, Cam, Jocelyn and Cedric and two sisters Connie Staven, Kathy Katzmark and one brother Bob Rich.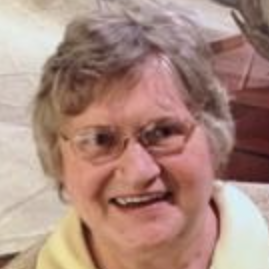 Martha G. Ball
January 25, 1938 - June 3, 2021
Martha Gregg Ball (née Curtis) of Chelsea MI died in her sleep on June 3, 2021 after a long illness. She was 83.

Martha Jo Curtis was born in Toledo, Ohio on January 25, 1938,


where she grew up in a family of civil servants, teachers, and librarians. A gifted student, musician, and athlete, she was graduated valedictorian of the DeVilbiss High School class of 1956 and then earned bachelor's and master's degrees from the University of Michigan. She married her college sweetheart, Ronald D. Gregg, and taught school in Cambridge, MA and Dundee, MI while he began his legal career. The couple finally settled in Ann Arbor for several years raising their children, David and Sara, until separated by divorce in 1979.
Martha began her second phase of adulthood heeding the call to ministry. She was trained at United Theological Seminary in Dayton, OH and was ordained as an elder in the United Methodist Church in 1987. She served churches in Ann Arbor, Wayne, Britton, and Hudson, MI. While in Britton, she wed her second husband, Ben Ball. They shared a passion for ministry and became missionaries at the Henderson Settlement in eastern Kentucky.
Martha lived a life of adventure and service. She traveled widely, including multiple visits to Europe and Canada as well as to Haiti, Mexico, Kenya, Israel, and Belize. She was a great lover of music, poetry, and art. But her deepest passion was the service of the Church. A true Methodist, she worked constantly under the conviction that human beings are beloved of God and capable of becoming more than they currently are. She was a lifelong advocate for social justice, racial reconciliation, and empowerment for the marginalized. And as part of the first large wave of women in ordained ministry, she was a mentor and role model for many other women likewise called to serve.
Martha is survived by her son David Gregg, her daughter Sara (Jim) Barnes, her grandsons Colin, Alex, & Scott Barnes, her nieces Vicky Geha and Janie Driscoll, her nephews Rick Haffner and John Granger, many great-nieces and -nephews, and her brother-in-law Bill Granger.
Rev. Ball served: 1984 Wayne: First (assoc); 1985 Britton: Grace; 1991 Henderson Settlement, Kentucky District, Red Bird Missionary Conf; 1993 Hudson: First (LTFT ½); 1996 Oneida: First, Oneida TN; 1997 leave of absence; 2002 Retired. Died June 3, 2021.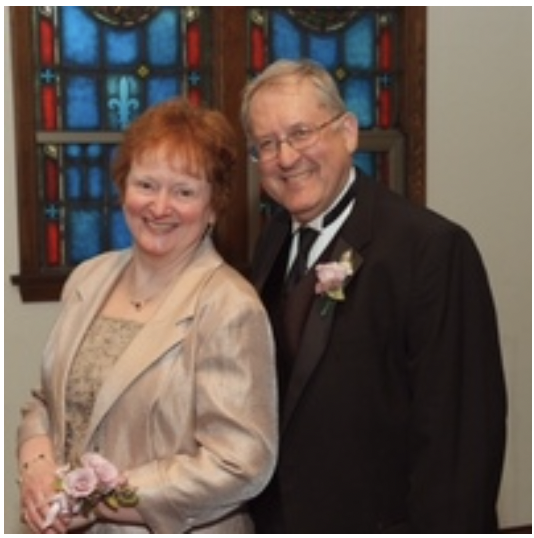 Dale L. Barber
October 19, 1946 - December 14, 2021
Dale and Crystal Barber, both age 75, passed away Tuesday, December 14, 2021.
Dale was born in Cleveland, Ohio to Frank and Katherine (Graef) Barber. The family moved to Detroit, Michigan shortly thereafter.
The family later moved to Birmingham, Michigan and Dale graduated from Birmingham Seaholm High School in 1964. He subsequently graduated from Olivet College in 1968, and Kent State University in 1971 with a master's degree in education. Following completion of his master's degree, Dale began his teaching career at Sandusky Middle School where he taught for the next 17 years. During his time teaching, as yearbook advisor, he cultivated his love of photography, and, in 1988, retired from teaching to pursue his "hobby" as a full-time career. After many years of operating a side-business out of the house, Dale Barber Photography and Framing/Creations by Crystal was subsequently born as a storefront and remained in business for the next 30 years. In 2014, Dale took up another profession and became a local pastor in the Methodist Church. He could be found each Sunday in Minden City, Shabbona, or Deckerville until retiring in 2019. When not working, Dale was actively involved in the Custer Masonic Lodge (elected Worshipful Master twice), Sandusky Eastern Star, Sandusky Lions Club (twice being elected president), Sanilac County Historical Society, Professional Photographers of Michigan (Past President), Sandusky First United Methodist Church and later Sandusky Presbyterian Church.
Dale and Crystal were married on August 4, 1973 and recently celebrated 48 years of marriage. Throughout their marriage they were inseparable. They had an unceasing love of others and were often hosting events, either at home or around town. Their lives were focused on bringing the love of Christ to all those around them.
Dale and Crystal are survived by their children, Theodore (Amy) Barber and Anne (David) Romas, six grandchildren: Zachary, Elise, Finley and Aaron Barber and Ethan and Barrett Romas, a brother Arlen (Debby) Hacker, and a niece, Paula Hacker and nephew, Jim Hacker. They were preceded in death by parents, Henry and Nora Hacker and Frank and Katherine Barber, and daughter Erin Barber.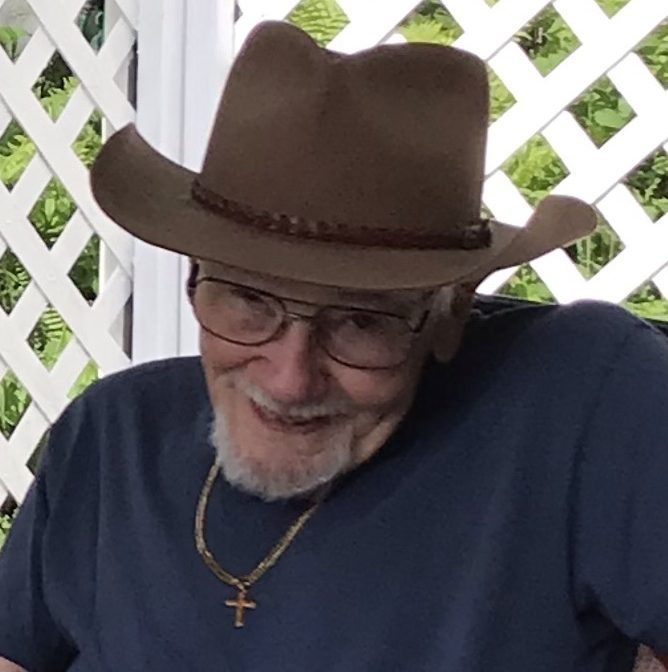 Jack M. Bartholomew
June 18, 1933 - August 16, 2021
Jack Marvin Bartholomew, beloved husband, patriarch, evangelical pastor, gentleman, and cowboy lived each day with courage. Jack took that last dance with his sweetheart of 65 years to the music of E.Tubbs "Waltz Across Texas" before...
he quietly stepped into paradise August 16th. He was 88 years old.
Jack was born in Kalamazoo, Michigan. He graduated from Climax-Scotts High School in June of 1951. Almost immediately after his graduation he enlisted in the United States Navy where he was stationed on the USS SARSFIELD (EDD 837). He was awarded the National Defense Service Medal and the Good Conduct Medal. When Jack returned to civilian life, he was employed by the Battle Creek Fire Department. He was the 5th generation firefighter in his family.
Jack lassoed his "favorite girl" Mildred, and they were married in June of 1956 at the Scotts United Methodist Church in Scotts, Michigan. Jack and Millie built their home, Rockin' B Ranch, on farmland in Scotts where they raised four children for many years: Scot (Susan) Bartholomew of Allen, Texas; Tim (Beth) Bartholomew of Houston, Texas; Nancy (Ridge) Seitz of Reese, Michigan; Carla (Chris) Jackson of Saranac, Michigan. Jack graduated from West Michigan University in 1974. He then hung up his spurs to attend Asbury Seminary in Wilmore, Kentucky from 1974 until his graduation in 1978.
As Pastor, Jack served in several United Methodist churches including Quincy/Fisher Hill, Elk Rapids/Kewadin, Hastings: Hope, Lansing Calvary, and Stanwood: Northland before retiring in 1995 and moving to Ionia, Michigan. During retirement he studied woodcarving for several years and created many stunning carved treasures. Although retired from the church he never stopped riding for the brand; he was forever fervent in his faith and ministry.
Storyteller extraordinaire, Jack shared his love of cowboy lore and adventure with tales, poetry, jokes, and exquisite stories from his own life's adventures. Genuine in every way, Jack lived deliberately and often referred to the 10 Cowboy Ethics by James P. Owen. Jack lived that way near as a man could. He was so very proud and passionate for his grandchildren and their little buckaroos: Casey (Chris) Minette, Parker, and Frankie; Chris (Kay) Bartholomew and babies; Katie Allbaugh; Ethan Lee; Travis Bartholomew; Jake Bartholomew; Jordan (Brooke) Seitz, Archer, August, Atlas, and baby; Danielle (Andrew) Rupp, Colt and Forest; Chris (Rona) Jackson, Aidan, Destiny and Paul; Boone Jackson; Levi Jackson; Aubrey Jackson. He shared so many words of wisdom. And as he left this rodeo, he still shared who he was: Joyful. Strong. Confident. Wise. Healed. Forgiven. Cowboy.
Jack Bartholomew served: 1969 Quincy/Fisher Hill; 1978 Elk Rapids/Kewadin; 1983 Hastings: Hope; 1986 Lansing Calvary; 1992 Stanwood: Northland; 1995 Retired. Died August 16, 2021.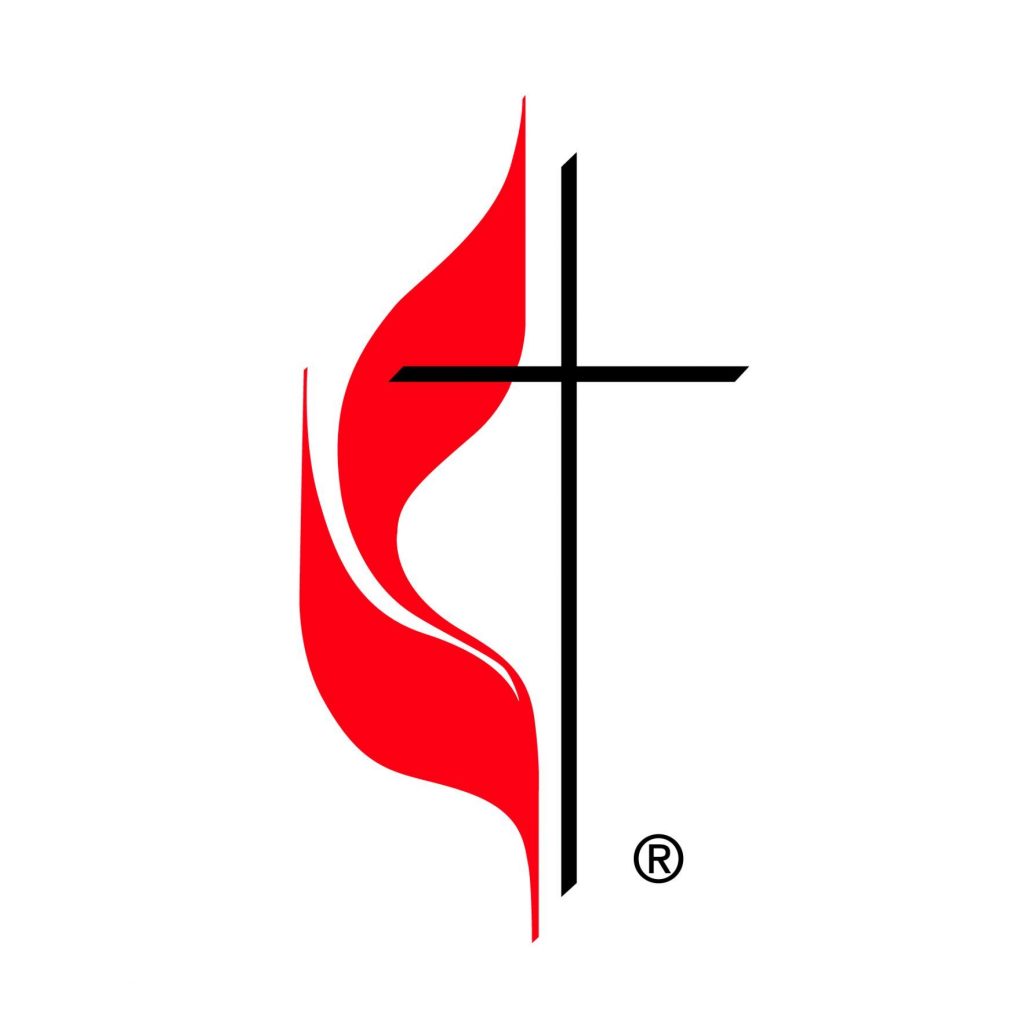 Patricia Beaven
March 31, 1936 - September 5, 2021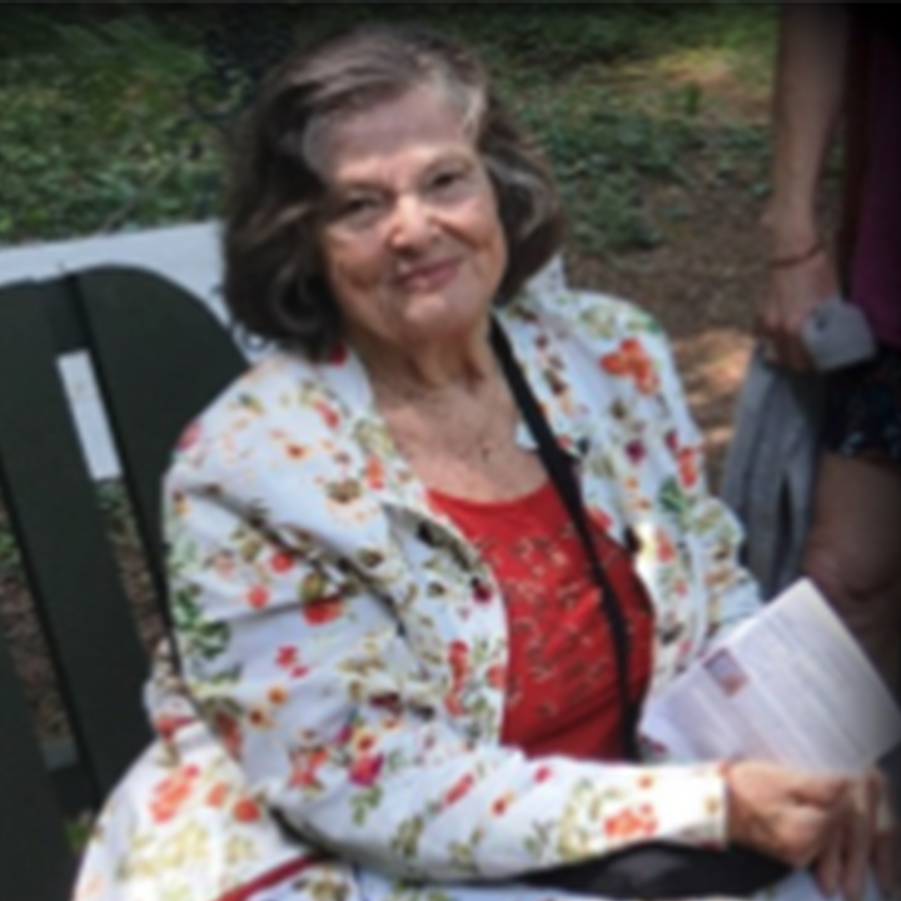 Helen J. Beers-Preston
May 6, 1938 - November 11, 2021
Helen Jane Beers-Preston, age 83 of Grand Haven, passed away on Thursday, November 11, 2021 at a local care facility. She was born on May 6, 1938 in Stubbs, Arkansas to the late Clarence and Grace (Dawson) Partridge.
Helen married Rev. Birt Beers, Retired Elder, in 1956, and they were married for 54 years before his passing on May 27, 2012. She then married Gregory Preston on November 15, 2014, and he preceded her in death on April 6, 2019.
Helen graduated from Redondo Union High School in Redondo Beach, CA, and then Long Beach Community College. She earned her associate degree in Interior Design and worked as an independent designer and decorator, eventually owning her own business, "Happy Hang-Ups."
Helen was a social butterfly and very outgoing. She attended United Methodist Church of the Dunes and was a faithful follower of the Lord. She was very active in her church, teaching Bible School to her church's youth, and leading the Sunday Ladies Circle for many years. Helen was also an avid reader and knitter who hand-knitted many hats for people over the years. She loved helping her community, using her knitting and baking skills to help others. Helen was a remarkable baker. One time, she sold enough loaves of her home-made bread to help pay for a new roof on the Lake Louise Christian Community Retreat Center! Her life and legacy will be remembered by many for years to come.
Helen is lovingly remembered and missed by her daughter, Lori (Steve) Gillespie of Downingtown, PA; son-in-law, Jon Parlow; her two beloved grandchildren, Turner Shane Gillespie (Sara Dittrich), and Troy Andrew Gillespie; and her sister-in-law, Bonnie Partridge.
She was preceded in death by her daughter, Sara Jane Parlow in February of 2018; as well as her brother, Gary Da son Partridge.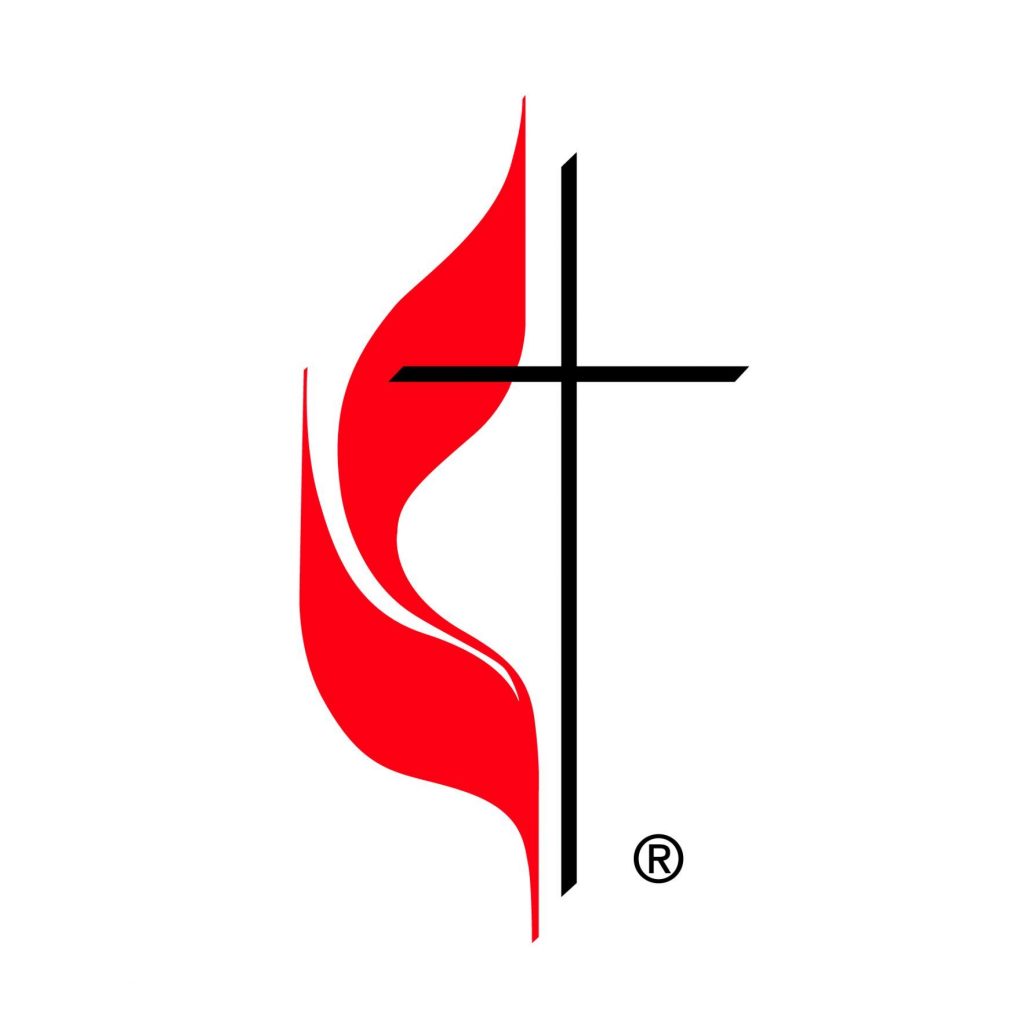 George Berquist
August 22, 1936 - June 10, 2021
Dr. George R. Berquist, 84, moved into the sacred space beyond this world on Thursday, June 10, 2021. He went peacefully to God with joy in his heart. He was preceded in that journey by his parents, Bob and Eleanore, and his sister Joann.
Left to laugh and cry over his memory are his loving wife of 61 years, Rev. Jane A. Glidden Berquist; his perfect daughters, Jill Berquist (Arnold Lynn Wallace) and Lynne Berquist Meek (Steve); four wonderful grandchildren, Joy Brady (Captain Ryan), Melissa Meek, Joseph Meek, and Gracie Wallace; many cousins, brothers- and sisters-in-law, nieces, nephews, and greats, and scores of loving, beautiful friends.
George was born on August 22, 1936, in Detroit, Michigan, to Bob and Eleanore Berquist. He was baptized as an infant by his grandfather, the Rev. Thure Jacobson, in the Detroit Evangelical Covenant Church. As a boy, he enjoyed playing ice hockey in his back yard and football at Mumford High School, studying, playing in the jazz band, and being in the woods and rivers at Nissokone YMCA Camp in Oscoda, Michigan, where he lived every summer from the age of 8. At Nissokone, he learned to listen for God. He grew to be a counselor and then waterfront director, and he made life-long friends with other campers. He also had beautiful friendships with the young people he grew up with at the Covenant Church, where he developed a strong commitment to his faith. His faith and his sense of humor were further developed by time spent with his two best buddies: his Grampa Berquist and his dad.
George attended North Park College in Chicago, Illinois, before transferring to the University of Michigan and then attending the U of M College of Dentistry. In 1958, he met a beautiful waitress and college student by Camp, at the Wabun Inn on Lake Huron. They fell in love, and were married in 1960.
Upon graduating from dental school, George joined the United States Army, and he served as an army dentist in Fort Dix, New Jersey, where their first daughter, Jill, was born. When they moved home to Michigan, he set up practice in Livonia, Michigan. His patient load quickly filled with families from the Covenant, and later from the United Methodist Church. He practiced dentistry for 40 years, was known for his punctuality, gentle technique, and story telling, and was proud to keep the same staff of employees for almost all of those 40 years. Some time after they returned to Michigan, his second daughter, Lynnie, was born. She is much, much younger than Jill. George was first and foremost a family man, and his wife and daughters knew without doubt that they were loved unconditionally. He taught his daughters and their friends to swim, race sailboats, prune roses, raise a duck, ride a bike, putt, identify Michigan trees and birds, and eat Swedish meatballs. When the girls were in middle school, the entire family learned to downhill snow ski together, and he patiently drove the Sea Ray on Lake Charlevoix for kids learning to waterski. They enjoyed much time together at Portage Lake Bible Camp, Pontiac Yacht Club, and The Landings at Boyne City. The family had fun, fun, fun together.
In 1971, the family joined First United Methodist Church of Northville, Michigan. George was a dynamic and effective leader on local, district, and conference boards and agencies. He lead Northville FUMC through two major building projects, and was instrumental in planting Camp Kinawind, a United Methodist wilderness camp in upper Michigan. He and Jane started Youth Club at Northville First, and they were youth leaders there for several decades. Hundreds of young people called them "Ma" and "Boomer." When Jane went back to school, to seminary, he strongly encouraged and supported her. He was immensely proud of her when she was ordained a Deacon, and always bragged that she was his favorite preacher. When she retired, they made their home with the family of First United Methodist Church of Troy, where he continued to teach Bible studies. In every church, and with every new appointment, the pastor was his best friend.
When their four grandchildren were born, George was absolutely delighted in them, spending hours with them at zoos, Michigan and Florida beaches, the ice-skating rink, parks, streams, church, the woods, and the family dinner table. "Gicka," or "Papa," loved to play silly telephone games and prank his grandchildren, and his funny phrases and jokes will be part of their lives forever. He and Jane enjoyed quiet times together on Lake Charlevoix, on the banks of the Au Sable River, and in morning devotions. They often sat in silence and then shared favorite memories of their lives together.
Of course, George was a fly fisher. He usually fished barbless out of respect for the trout, and developed the method of catch, kiss, and release. He also loved golfing, sailing, walking in the woods, skiing, bird watching, gardening, playing hockey and football in the church parking lot with kids, canoeing, checkers and family card games, and swimming. He had an extensive LP collection and a very loud stereo system, and loved to listen to orchestral music, The Beatles, and jazz. He loved dogs, especially beagles, boxers, and Norwegian Elkhounds, and in retirement, he enjoyed the love of two cats. His interests took him to great places: Upper Michigan, Isle Royale, Alaska, Canada, Montana, Florida, and Costa Rica. He was often joined on these trips by Jane, his daughters and grandkids, and his best friends from Nissokone days, Cuffer and Turtle.
George was a voracious reader with an extensive library in history, the classics, wildlife, ancient cultures, and theology. His favorite magazine subscription was Biblical Archaeology Review. Studying was his life-long habit, and he spent hours researching and preparing for the youth and adult Bible Studies he taught all his life. He loved talking with his family about new discoveries in Biblical history and exegetical Bible study. He stayed on top of justice issues and taught a social gospel. He never stopped learning, growing, and loving. His faith was unshakeable.
We, George's family and friends, can never thank God enough for the love and life of this wonderful man, but we will continue to serve Christ and humanity in the ways he taught us. Thanks be to God.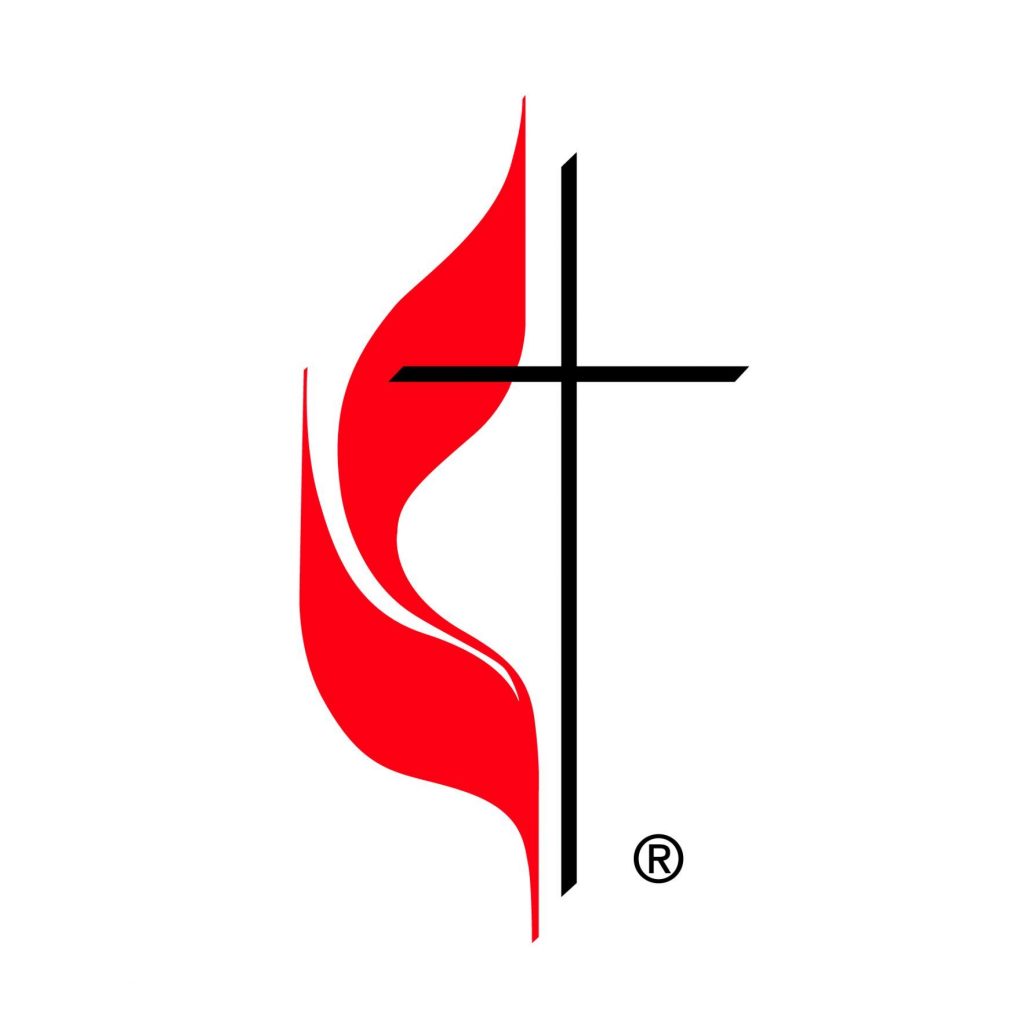 Carl E. Bielby
November 26, 1934 - April 26, 2021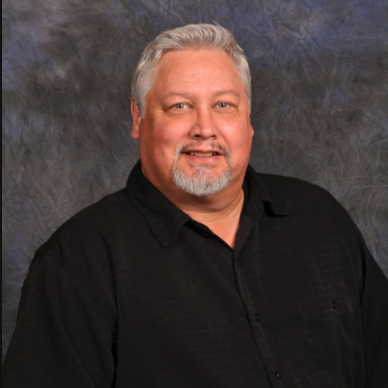 Daniel W. Biteman, Jr.
August 24, 1957 - February 28, 2022
Daniel W. "Dan" Biteman, Jr., 64, of Union City, went to be with his Lord and Savior on February 28, 2022.
Dan was born August 24, 1957 in Coldwater, Michigan to Daniel W. and Martha (Williams) Biteman, Sr.
He grew up in Union City and graduated from Union City High School in 1976. Dan went on to attend Spring Arbor College and earned an MDiv from the Candler School of Theology at Emory University in Georgia. He always knew he wanted to become a pastor. He spent his free time as a youth camp director with his best friend, Kathy Raymond, and made eight trips to Israel, serving as a guide to others. He was a pastor within the United Methodist Church and led churches in Fife Lake/South Boardman, DeWitt Redeemer, Lane Boulevard, Grawn, Lawton St. Paul's and Central Lake/Alden, from which he retired in 2020. He returned to live in Union City when he became ill.

In 1996, Dan became an Elder within the United Methodist Church. He was a loving, caring, selfless person whose strength and humor always shone through. Kids adored him. In 2006, he adopted his children Bekah and Zach, at the ages of nine and 10. He also foster-parented Mataya and Damien Wagenschutz. Dan lived his faith and inspired others to do the same.

He is survived by his children, Zach (Cassee) Biteman of Kalamazoo and Bekah Biteman of Cadillac; his grandchildren, Zayn Wilkerson and A.J. Biteman; his siblings, Sheryl (Chris Lilly) Biteman of Battle Creek, Theresa (Douglas) Davis of Union City and Lisa (Chris) Powell of Union City; his parents, Daniel W. and Martha Biteman, Sr. of Union City; nieces and nephews, Elicia Davis, Eric Davis, Tim, John, Brandon, Preston and Benjamin Powell; aunts and uncles, Kathleen Helmer, Georgeanna Clark, Richard (Marjorie) Biteman, Frances Cross and Patricia (David) Kaniewski.

Dan was preceded in death by his grandparents and several aunts and uncles.

Daniel W. Biteman, Jr. served: 1983 Fife Lake/South Boardman; 1987 Dewitt: Redeemer (assoc); 1988 Lane Boulevard; 1996 Grawn; 2006 Lawton: St Paul's; 2010 Alden, Central Lake; 2020 Retired. Died February 28, 2022.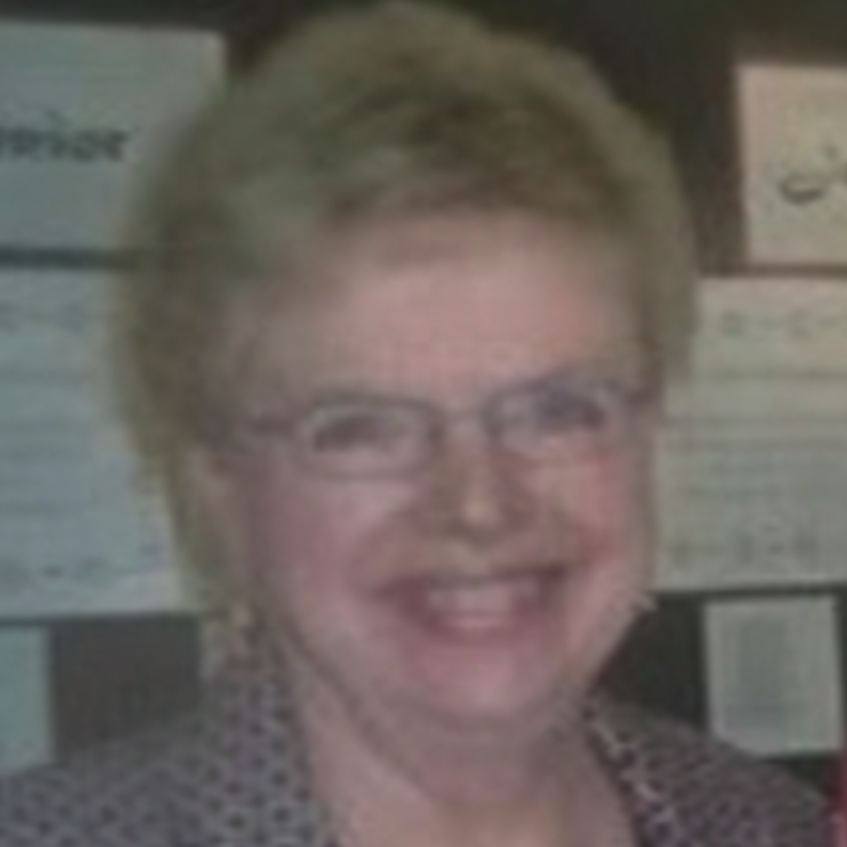 Juidth Braid
May 16, 1936 - January 27, 2022
Mrs. Judith "Judy" Braid, age _85_ of Muskegon formerly of Milford passed away January 27, 2022. She was born May 16, 1936, in Pontiac, Michigan to Allen and Carol (Redman) Palmer.
On August 30, 1959, she married Rev. James Braid, he preceded her in death on May 21, 2012.

Judy graduated from the University of Michigan with a degree in education while also performing in the UofM band. She was a very proud Alumni cheering for the maize and blue especially when it came time to play that team down south. She was very active in the community playing piano for the school musicals at both Sanford High School and Milford High School. She was always active in the church choir, involved in the United Methodist Women's Group, and enjoyed playing piano organ duets at church. She loved music and musicals having seen many of the major Broadway shows. Even near the end she was playing piano for the residents and workers at Sanctuary at the Oaks.

She is survived by two children: Lynne (Steve) Morgan of Linden, and Mike (Tera) Braid of Twin Lake, MI; two granddaughters, Paige (Jacob) Pattenaude, and Brittany (Jason) VandeVelde; three great-grandsons: Braxton, Briggs, and Malachi. She is also survived by several nieces, nephews, and friends. She was preceded in death by her sisters, Carolyn (Hal) Flynn, and Marilyn (Irv) Wilbur.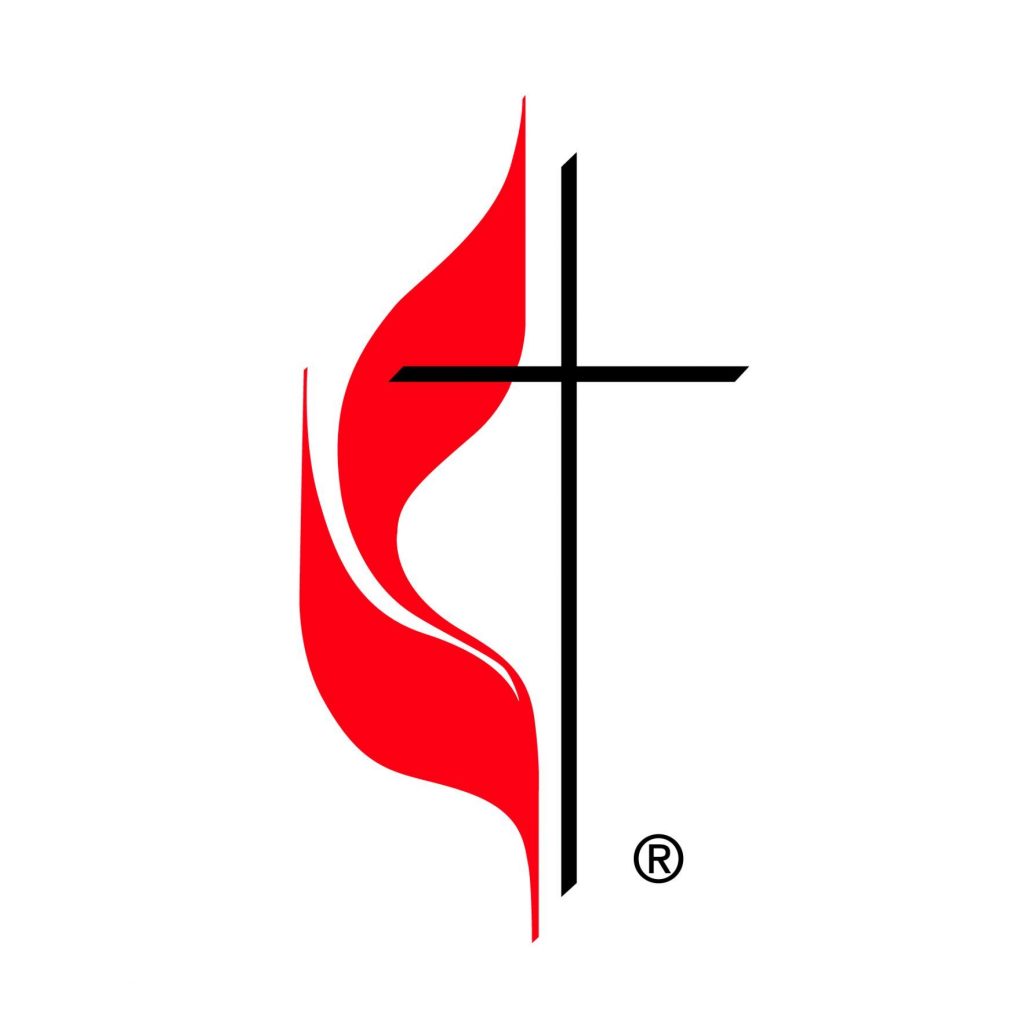 Margie S. Brookshear
November 10, 1933 - March 18, 2022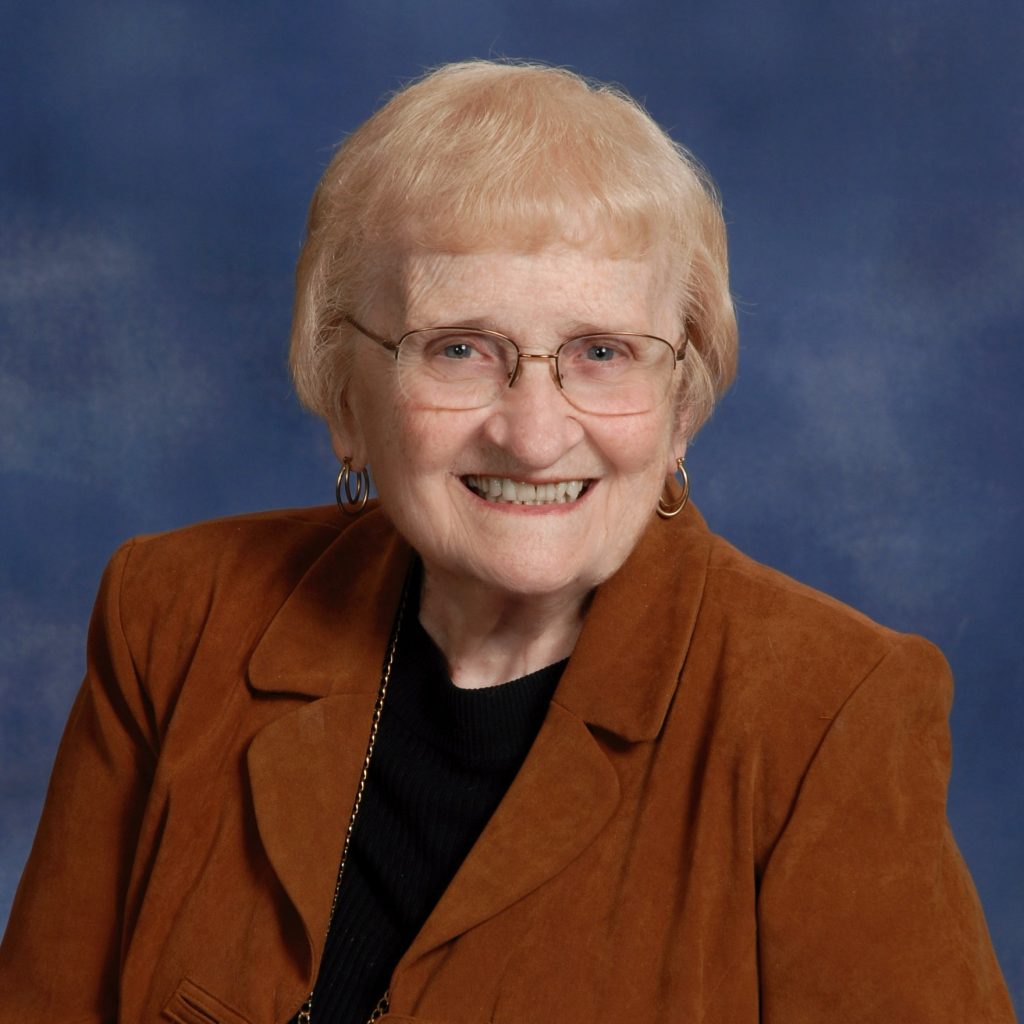 Aroline Esther Brown
October 11, 1930 - December 15, 2021
Esther Brown, age 91, of East Leroy, joyfully entered heaven's gates on December 15th, 2021. Esther was born on October 11th, 1930, to William and Edna Cozadd. Tragedy struck the family soon after her birth, with the passing of her father.
Much like Queen Esther in the Bible, Esther was sent to live with family to raise and care for her. But like Queen Esther, God had an incredible plan for her, and He would prove faithful.
Esther was born in Gaines, MI and attended Unionville high school. After graduating, she set off for CEI, Christian Evangelical Institute, in Chicago, IL. It is there that she met the love of her life, Dale Brown. They were married on August 11th, 1951, and were blessed with 63 years of marriage, 2 children, 3 grandchildren, and 13 great grandchildren. They pledged their lives to the Lord and quickly entered full time ministry together after their wedding.
Esther held many positions through the years, touching thousands of lives. She was passionate about telling others about Jesus, leading mission trips around the world, fighting hunger, leading and raising enormous amounts at fundraisers for missions and building projects. Her passion was contagious! When she wasn't raising awareness for the hurting and the lost around the world, she was busy leading and organizing small groups and tending to the many needs of the local church and community, serving in countless ways.
In nearly every church Dale and Esther ministered at, their fingerprints can be found. Dale and Esther headed up many expansion and remodeling projects for the churches they served. Dale was an extremely gifted carpenter and craftsman, as well as architect. Esther was always his right hand, and they were an incredible team! They also built and designed their cottage together, and later their retirement home. They shared their gifts, knowledge, and skill with their children, Ken and Kathy, and helped each with homes of their own, as well as sharing in their passion for the Lord, and serving in ministry.
If you didn't find Esther at church, you could find her out in the gardens hard at work. Esther loved gardening and was a Master gardener. She helped and blessed many with her knowledge and love for all things beautiful.
Another love of Esther's was her family and hosting beautiful family gatherings. She is famous for her desserts and baked goods. We always knew we would find a pan of fresh scotch-a-roos at each visit, a family favorite!
Esther was fiercely independent, strong willed, and organized. A gift used for such a time as this, to bring glory to God. We celebrate Esther's life, we thank God for her, and we rejoice in the reunification with Dale, baby Bobby, her father, and so many more. We hold onto our last moments together with Esther here on this earth as we worshipped together and sang a blessing over each other. The Lord bless you, and keep you, make His face shine upon you, and be gracious to you, the Lord turn his face towards you, and give you peace. Amen!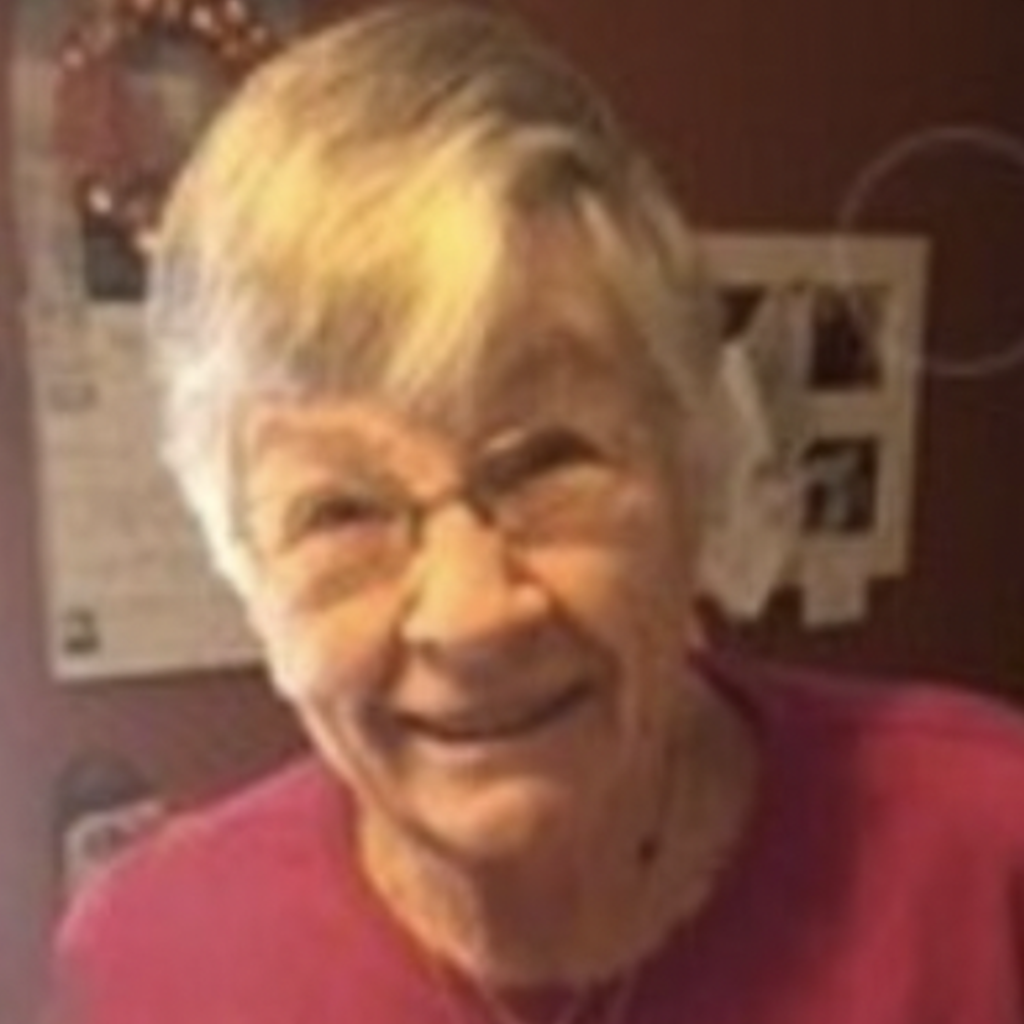 Adele L. Cermak
September 20, 1935 - November 2, 2021
Adele Ann (Lent) Cermak, 86, of Northport, died Tuesday, November 2, 2021, at Northport Highlands. She was born September 20, 1935, in Kalamazoo, the daughter of Donald and Evelyn (Deuters) Lent.
On November 21, 1953, Adele married John E. Cermak. She taught middle school science and math for Okemos Public Schools for 30 years. In 1996, Adele and John retired to Northport where they enjoyed many years with a close circle of friends. Adele also taught home economics and was an avid cook. She raised three sons and enjoyed doing "guy things" with her crew more than typical ladies' activities. She fished and snowmobiled well into her 70's and never missed the party at deer camp.
Adele is survived by her sons; Douglas (Jane Pearce) Cermak of Onekema, Daniel (Rhonda) Cermak of Parchment, and Matt (Kate) Cermak of Empire; 6 grandchildren, Josh (Sarah) Cermak, Jonathan (Nichole) Cermak, Justin Cermak, Bob Cermak, Sarah (Thomas) Gordon, and Delaney Cermak; 4 great-grandchildren, Dannica Cermak, Joshua Cermak, Jackson Cermak, and Alice Ann Gordon; and her sister, Barb Giles of Gulf Shores, Alabama.
Adele was preceded in death by her husband, Rev. Dr. John E. Cermak; and her brother, Bob Lent.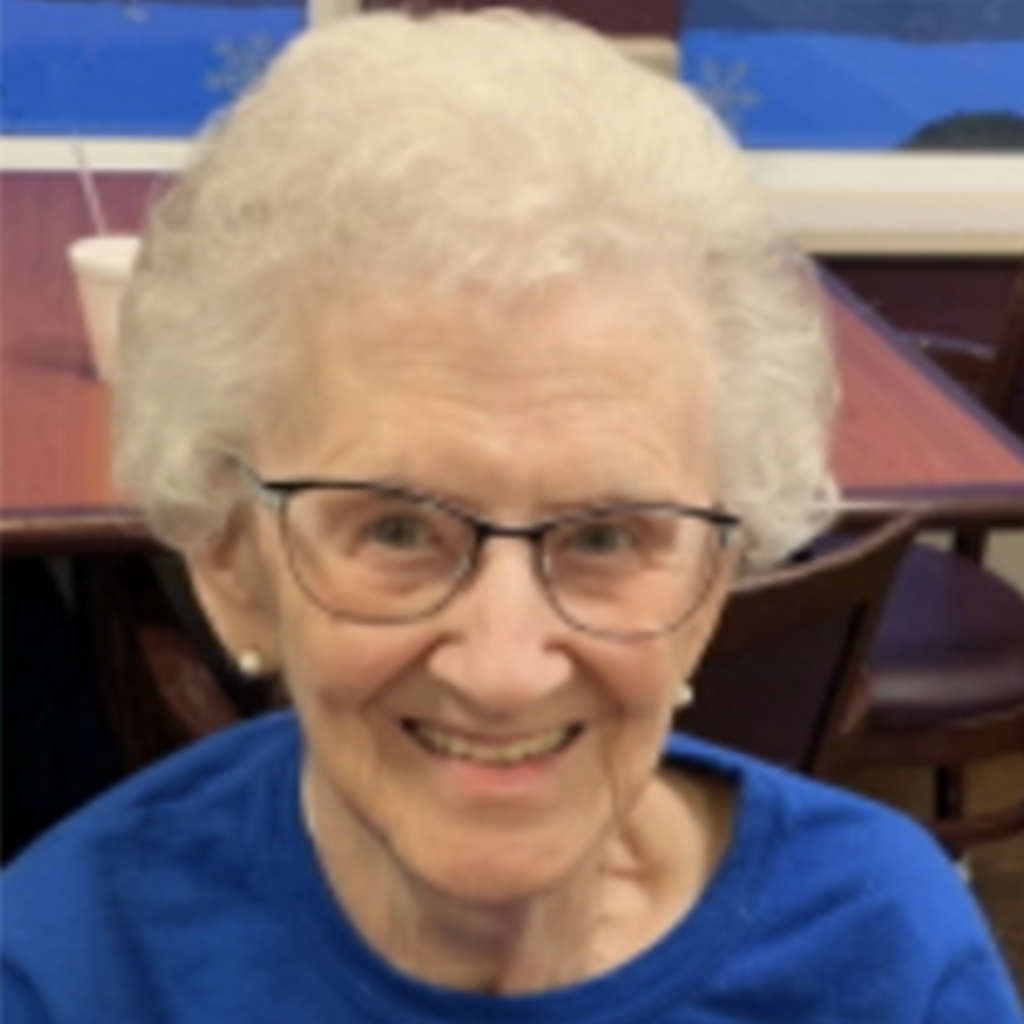 Diane J. Chisholm
September 26, 1936 - June 9, 2021
Diane Jo Chisholm of Saginaw, Michigan, beloved mother, grandmother, and great-grandmother passed away peacefully with her family by her side on Wednesday, June 9, 2021, at New Hope Valley Memory Care. She was 84 years old.
Diane Jo Smith was born on September 26, 1936, in Clare, Michigan to Burr and Eva (Underwood) Smith. She was a proud 1955 graduate of Alma High School. She met the love of her life, Dwight Leslie Chisholm, while working at the Betty Barry Dress Shop in St. Louis, Michigan. They united in marriage on September 4, 1955, in St. Louis. In 1963, Diane and Dwight became faithful and lifelong members of State Street United Methodist Church. She was employed at Delta Bus in Saginaw for many years as an Administrative Assistant. Diane later began a 20-year career with the Saginaw Bay District of the United Methodist Church, serving as an administrative assistant until her retirement in September 1998. Diane had an eye for detail and organization, making her passion interior design. She innately knew what was aesthetically pleasing and functional. Whether she was painting a room a different color, using different or multiple fabrics and textiles, or just rearranging furniture, Dwight would always come home from deer camp to a beautifully decorated home. Diane was a self-taught seamstress, designing and creating new pieces of clothing by blending two previously worn outfits. She could also accessorize anything with the right jewelry and purse. Diane will leave her indelible mark on this world through her children and grandchildren and for embodying the essence of a beautiful soul with grace and class.
Surviving are a daughter, Darci (Skip) Hillert of Saginaw; two daughters-in-law, Yvette Chisholm of Standish; Barbara Jean Chisholm of Virginia; 14 grandchildren; many great-grandchildren. Also surviving are many nieces, nephews, extended family, and friends.
She was preceded in death by her husband, Dwight and her two sons, Devin and Derek Chisholm.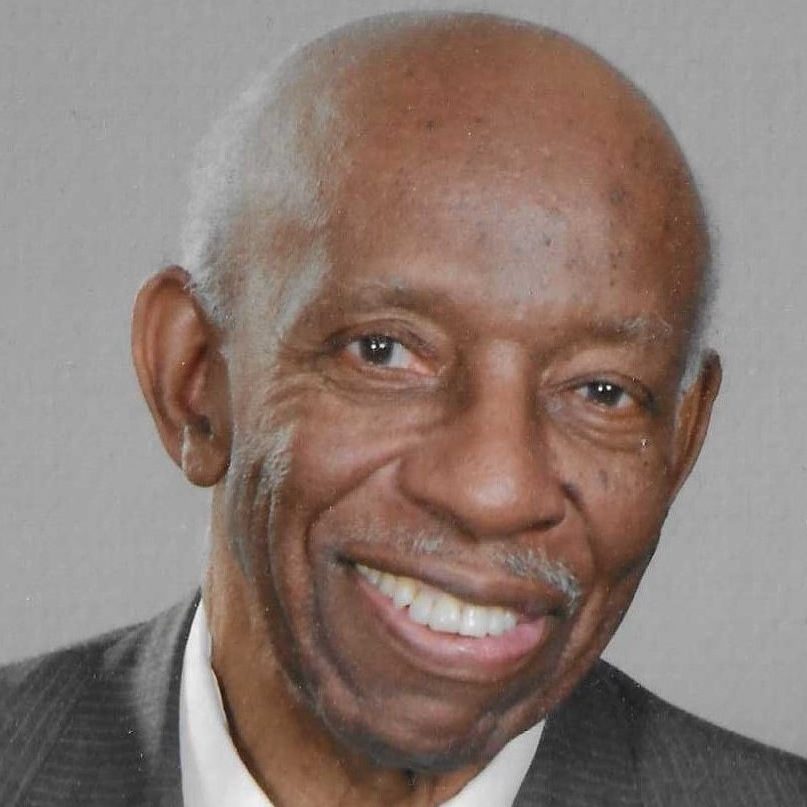 James D. Cochran
October 12, 1930 – November 18, 2021
James Daniel Cochran, age 91, of Ypsilanti Michigan, died on November 18, 2021. He died peacefully in Denver, CO surrounded by family.
Born in Muskegon, Michigan on October 12, 1930, he attended...
Muskegon Heights Public Schools where he was a member of the Jazz, Marching, and Concert bands which was the beginning of his lifelong passion for music.
After graduating from Muskegon Heights High School in 1949, James enlisted in the U.S. Navy, serving with distinction receiving and an honorable discharge in, 1954.
James married the love of his life, Theresa, on Saturday, August 25, 1956, (65 years). This union was blessed with 3 daughters Theresa (Marie), Donna and Janet.
James answered the call to the ministry in 1957, moving to Ohio where he attended Wilberforce University where he graduated with honors in 1960.
James was the first African American student, and graduate, of the inaugural class of the Methodist Theological School of Ohio "METHESCO" (MTSO), located in Delaware, OH, receiving his MDiv.
His formal Ministry began in 1963 in the Lexington Conference, in Maysville, Kentucky (Scott). James would go on the serve in the Michigan Conference at churches in Grand Rapids (St. Paul, Church of the Redeemer) Detroit (Central, Conant Ave), Flint (Court Street), Lansing (Potter Park) and Ann Arbor (Dixboro) until his retirement in 1998. He also served as the first African American District Superintendent (Detroit West), and as Member of Program staff (West Michigan).
James was an active member of the Black Methodists for Church Renewal he and a strong supporter of women in the ministry.
He leaves his wife Theresa, and their daughters, grandchildren, a host of nieces, nephews, and cousins.
He was laid to rest in a private ceremony at the Great Lakes National Cemetery, Holly, MI. A virtual memorial service was held for family members and friends on December 18, 2021. Funeral arrangements were made by Cranes Funeral Home, Romulus, Michigan.

James Cochran served: 1963 Lexington Conf: Scott Methodist, Maysville, KY; 1963 Trans. to West MI Conference, Grand Rapids: St. Paul (Co-Pastor); 1965 Grand Rapids: Church of the Redeemer; 1968 Trans. to Detroit Confernce, Detroit: Central (assoc.); 1970 Detroit West District Superintendent; 1976 school; 1980 Trans. to West MI Conference, Conference Staff: Program Coordinator; 1986 Flint: Court St. (assoc.); 1987 Transfer. to Detroit Conference; 1988 Detroit: Conant Avenue; 1992 Dixboro; 1998 Retired. Died November 18, 2021.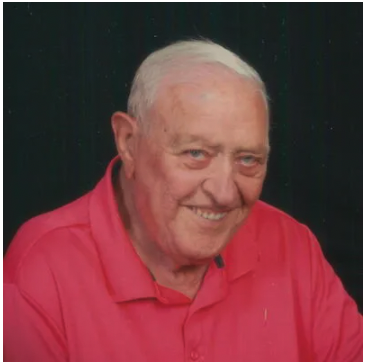 Philip D. "Doug" Cowdin
December 7, 1932 - January 1, 2022
Philip D. Cowdin "Doug" of Seminole, Florida, passed away on Saturday, January 1, 2022, at the age of 89.

Doug was born in Oakwood, MI on December 7, 1932, to father Frank and mother Effa Schoch.
Doug was preceded in death by his daughter Mary Jo Cowdin (2004) and his sisters Leota Keenan, Delora Ashurst, Margaret Wray, and Joyce Marlow. He is survived by his wife of 64 years Rev. Charlotte Rhodes from Lake Orion, MI; children Chris (s. Martha) (Chesterfied, MI) and Mark (Colorado Springs, CO); grandchildren Christian Keller (s. Patrick), Ross Romeo (s. Elizabeth), Andie Roesner (s. Andrew), Nathan Cowdin, Michael Cowdin, Elizabeth Cowdin, Bennet Cowdin, and Ryan Cowdin; great-grandchildren Annemarie Keller, Charlotte Keller, Joe Romeo, and Hannah Romeo; siblings Pauline Roellig and Mary Lou Rhodes; and many nieces and nephews.

Doug was a graduate of Lake Orion High School (1951) and GMC Truck trade school (1955). He served 2 years in the US Army and was employed for over 45 years as a tool maker at GMC Truck. Doug lived in Oakland County, MI for most of his life, moved to Port Huron, MI in 1997, and Florida in 2005. He enjoyed 25 years as a middle and high school football referee and baseball/softball umpire. He was a member of the United Methodist Men, DeMolay, Masonic Order, and Square Lake Cemetery Association; and a lifelong, active member of the United Methodist Church.
Doug will be remembered for his love of God, family, friends, coworkers, gardening, and every dog he saw, and his playful spirit and humor.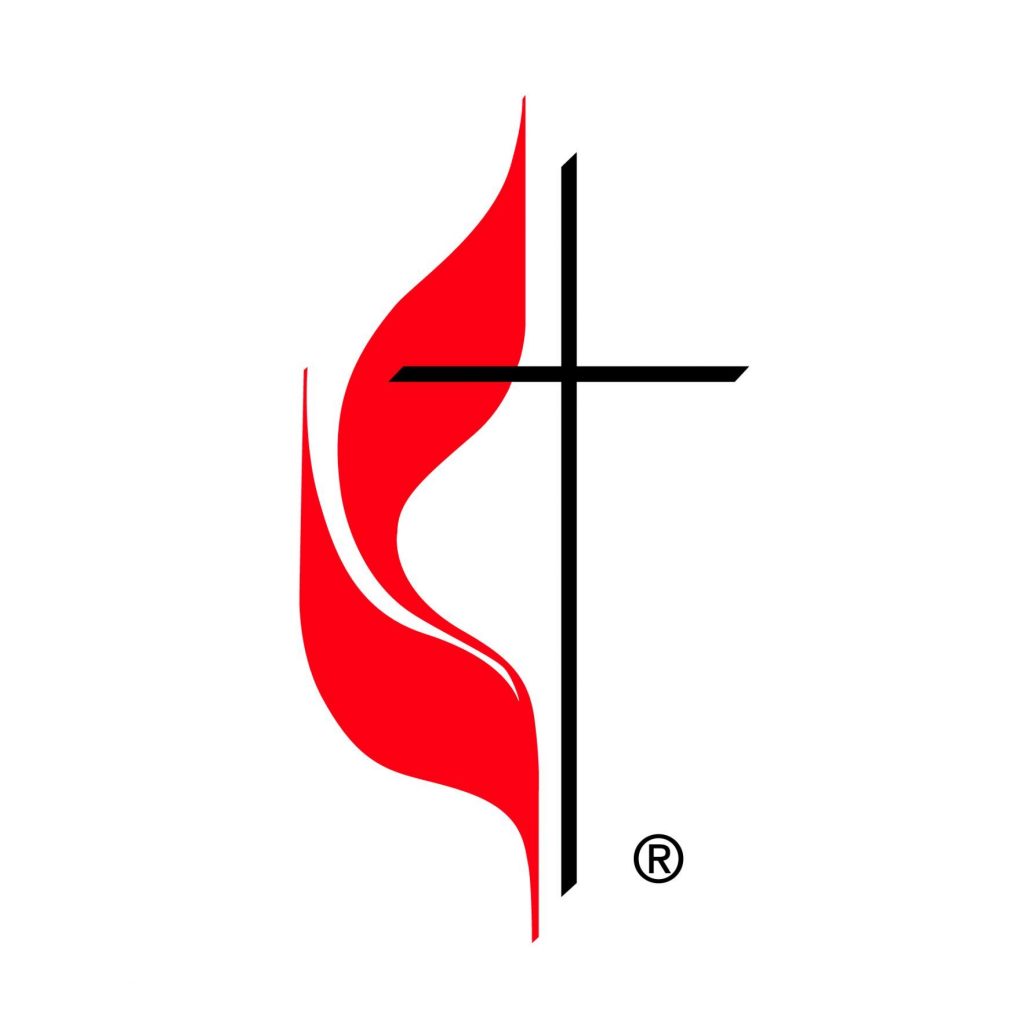 Grace M. Crum
April 25, 1924 - September 30, 2021
Grace Marie (Wright) Crum, age 97 of Byron Center, went to heaven September 30, 2021, with joy and peace in her heart. She was born April 25, 1924, to Daisy and Vern Wright. She grew up in Constantine, MI with five brothers and five sisters.
There were many stories told over the years of the adventures of living in a big loving family.


She married Forest Crum August 1, 1943 in the flower garden at her home. He was the love of her life for 68 years before his death in 2012. Grace and Forest accepted the call of God to preach the Good News of Jesus to others in 1950. She brought love, kindness, and dignity to nine parsonages during the ministry years. Her quick wit and gentle nature, deep and confident faith was infectious, and many are those who caught her spirit. Grace loved life and never had a bad word to say about anyone. She liked to garden, fish, sew, and quilt. Over her lifetime she canned or froze hundreds of vegetables, fruits, and soups. She loved reading and for several years served as Librarian at Custer High School and Scottville Public Library.


Those left to cherish her memory are her children Karen (Crum) Doubblestein (William), Mark Crum, Michael Crum; sister, Julie (Wright) Teuscher of Arizona; 13 grandchildren; 23 great-grandchildren; seven great-great-grandchildren; and many nieces and nephews.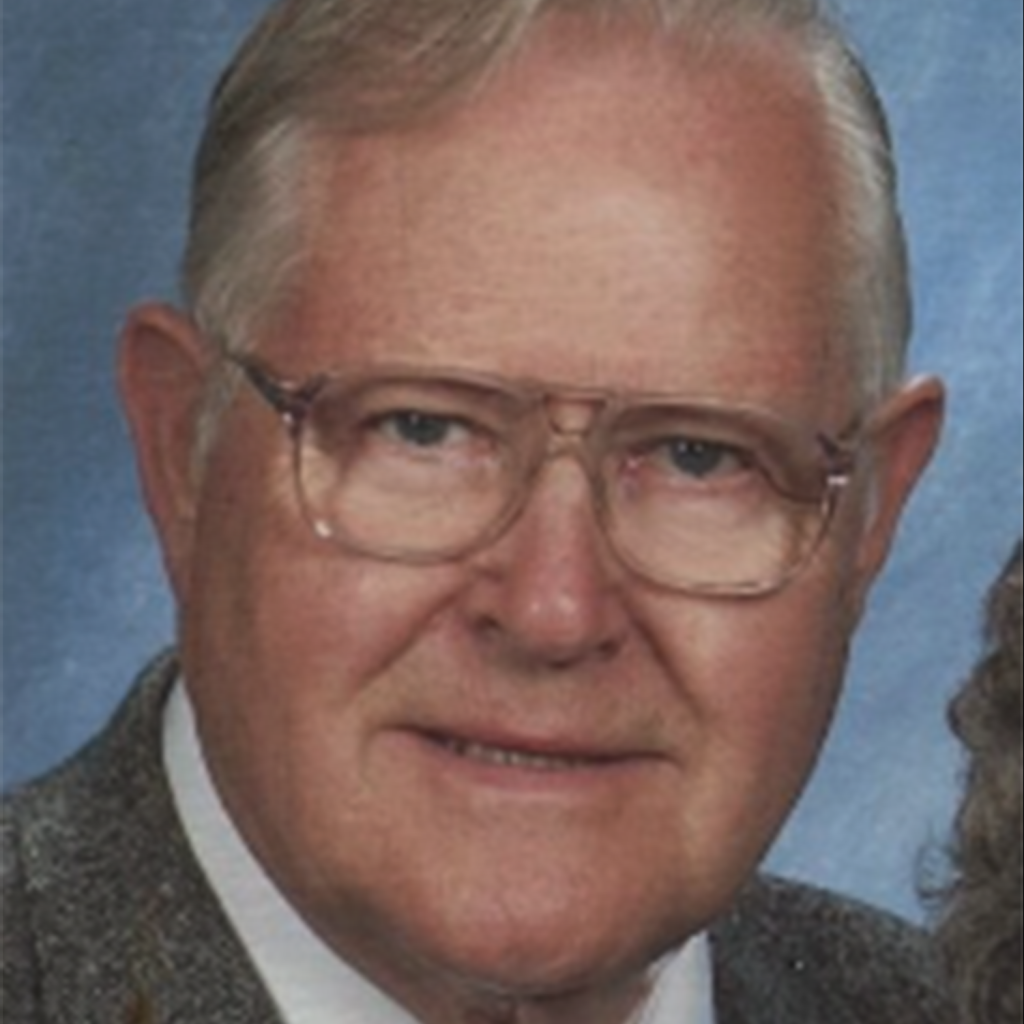 Harold F. Filbrandt
July 13, 1931 - April 9, 2021
Rev. Harold F. Filbrandt, 89, of South Haven, passed away Friday, April 9, 2021 at River Ridge Retirement Community in South Haven. He was born July 13, 1931 to Albert and Leah (Abbott) Filbrandt, Sr. in South Haven.
Harold graduated from South Haven High School with the Class of 1949. He continued his education, graduating from Albion College in 1953. Following his graduation, Harold entered the Garrett Theological Seminary to become an ordained pastor in the United Methodist Church. He married Marian Opgenorth on August 11, 1956 at the Sheboygan First United Methodist Church in Sheboygan, Wisconsin. They shared 65 years in marriage.
Harold and Marian served numerous congregations in the United Methodist Church in West Michigan. Beginning in his home church in Lacota, he served in Twelve Corners, McDowell (now Casco), Gobles/Kendall, Frankfort/Elberta, Ludington, Marshall, St. Joseph, Holland, Fremont and finally the Glenn United Methodist Church before his retirement. He served as the chaplain for South Haven Area Hospice for 15 years. Harold was an active community member where he lived and enjoyed being a part of the Diversity Coalition and the Kiwanis Club in South Haven. One of Harold's favorite memories was being asked to be the 2017 Grand Marshall, along with Marian, of the South Haven Fourth of July Parade. Harold took pride in his garden and his calendar collection.
He is preceded in death by his parents, siblings and their spouses – Ron Filbrandt, Albert Jr. and Georgia Filbrandt, Bill and Marge Filbrandt, and Ann and Dick Burrows.
Harold is survived by his wife Marian Filbrandt of South Haven; his children – Phil (Joanne Reid) Filbrandt of Chico, California; Randy (Lynnel) Filbrandt of Norton Shores, Michigan; and Jeff (Annie Brown) Filbrandt of South Haven; eight grandchildren – Kevin, Kirsten (Evan), Becca (Nic), Tori (Brandon), Livy (James), Maggie (Vince), Jack and Peter; sister-in-law, Betty Filbrandt; and brother-in-law, Earl Opgenorth.
Harold F. Filbrandt served: 1950 Twelve Corners Church; 1955 Lacota/Casco; 1959 Gobles/Kendall; 1964 Frankfort; 1967 Ludington First; 1974 Marshall; 1983 St Joseph First; 1987 Holland: First; 1990 Fremont; 1994 Retired; (LTFT ¼) 2014-2018 Glenn. Died April 9, 2021.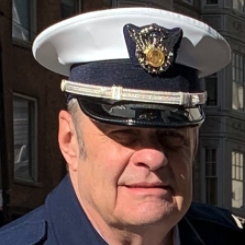 David L. Fleming
August 21, 1950 - January 12, 2022
David Fleming, age 71, passed away on January 12, 2022. He was born in Detroit, Michigan on August 21, 1950, to his late parents Harry and Alma Fleming.
David was a high school teacher, a Coast Guard Auxiliary Flotilla Commander and a Coast Guard Chaplin in both St. Clair Shores and on the USCGC Mackinaw. David as also a United Methodist pastor serving at the following churches: Seven Churches United Group Ministry: Gaines, Duffield; Memphis: First, Lamb; Heritage; and New Lothrop, Juddville; Davisburg.
David is survived by his loving wife: Lani; dear sons: Fielden, Alex; sister: Judy Varga; and his nieces and nephews.
David L. Fleming served: 1995 Seven Churches United Group Ministry: Gaines, Duffield; 1999 Memphis: First, Lamb; 2001 Heritage; 2003 New Lothrop, Juddville; 2011 Davisburg; 2014 Retired. Died January 12, 2022.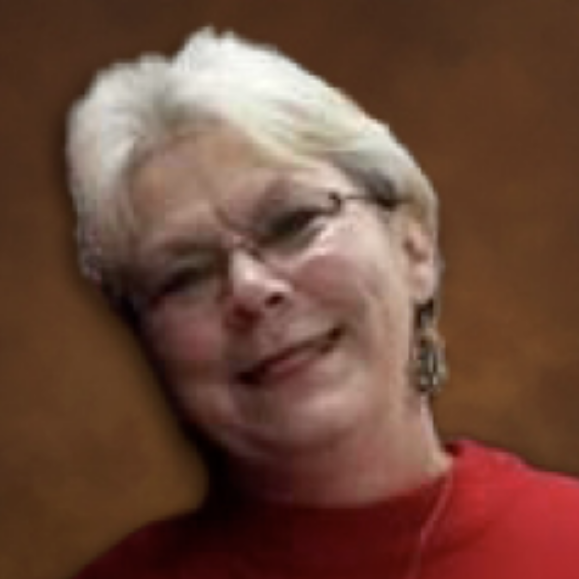 Deborah A. Foldesi
January 15, 1955 - June 29, 2021
Deborah Ann Foldesi, age 66, of Mt. Pleasant passed away Tuesday, June 29, 2021, at home under the care of The Care Team Hospice.


Deb was born on January 15, 1955, in Mt. Pleasant, daughter of Kenneth and Shirley (McLachlin) Weston. She graduated from Mt. Pleasant High School and received her bachelor's from Central Michigan University. Deb married Pastor William Foldesi on December 10, 1976. Deb worked for Mt. Pleasant Community Mental Health for many years. She was very active with the Coomer United Methodist Church, playing piano at church. She enjoyed antiques, listening to music, and taking care of her cats.

Deb is survived by her son, Andy Foldesi of Ann Arbor; and sister, Denise Noyes of Shepherd.

Deborah was preceded in death by her husband, Pastor Bill in 2007; parents; brother, Dale Weston; sister, Donna Schaefer.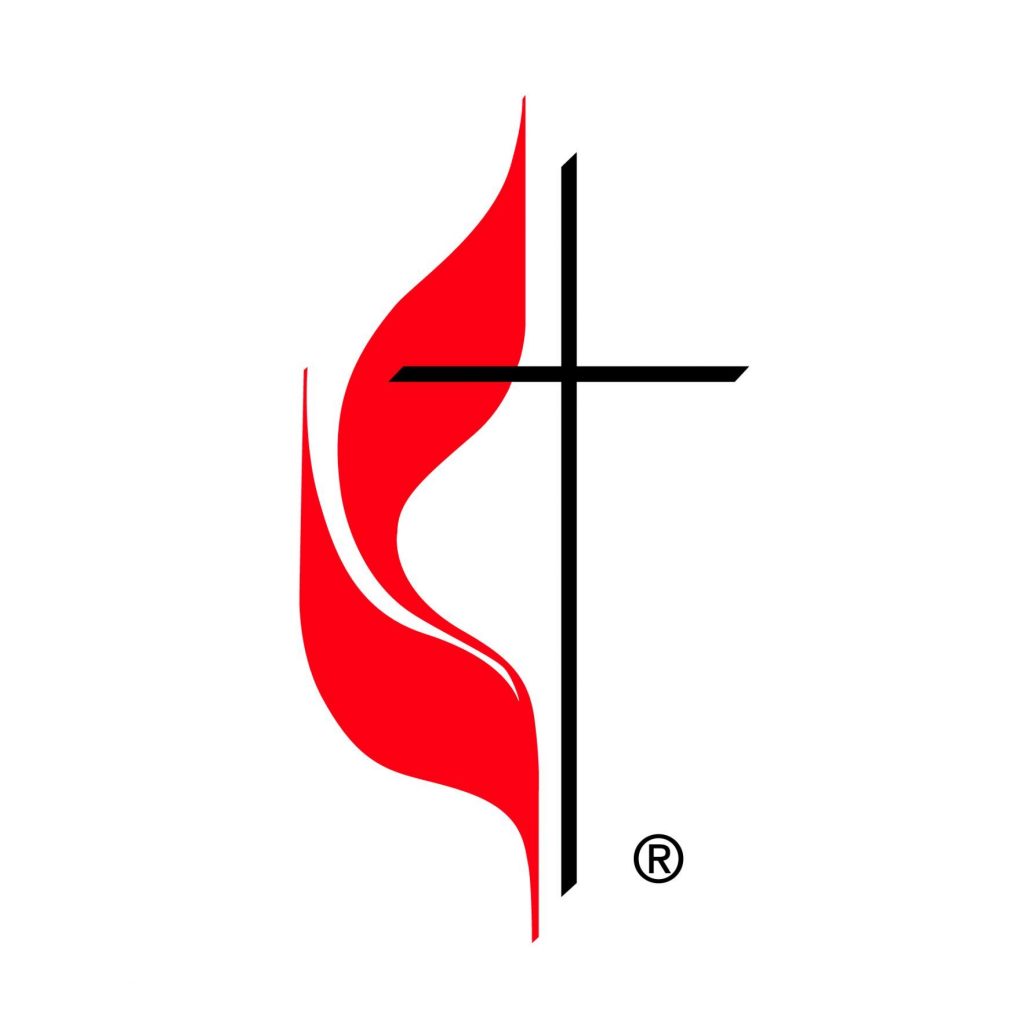 Margaret P. Fowler
November 18, 1955 - September 20, 2021
Margaret Priest FOWLER, age 65, of Dewitt, Michigan passed away on Monday, September 20, 2021. Margaret was born November 18, 1955.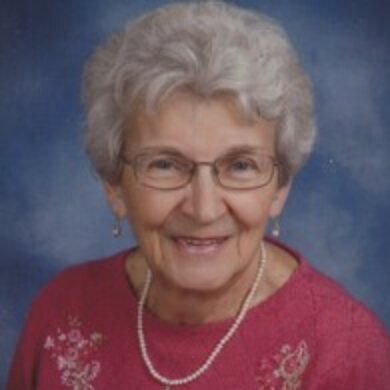 Joanne Gamber
August 2, 1932 - June 1, 2021
Joanne Laurel Gamber passed away in Sebring, Florida on June 1, 2021. She was born in 1932 in Adrian, Michigan. She and Husband Rev. Leonard Gamber served in several Methodist Churches in Michigan.
She enjoyed leading Celebrating Marriage Weekend Retreats as her ministry and teaching her gift of painting. She is survived by Children-Randall (Vicki) Disbrow of Gaines, MI; Richard Disbrow of Grand Rapids, Michigan; Lori Pollitz of Mason, Michigan; Phillip (Cheryl) Gamber of Mason Michigan; Dan (Jackie) Gamber of Atlanta, Georgia and 4 Great Grandchildren. Joanne is preceded in death by both Parents-F. Reid Bailey and Helen Rice Bailey and Husband-Leonard William Gamber.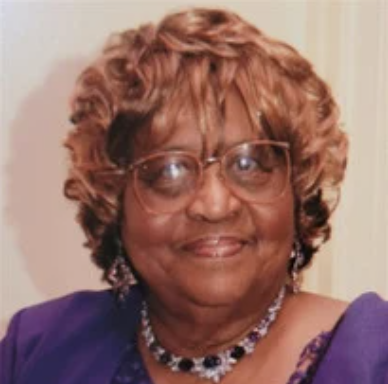 Lottie F. Grice
May 13, 1928 - May 18, 2021
Lottie Grice made her final transition on May 18, 2021. Lottie was the surviving spouse of Rev. Earl Grice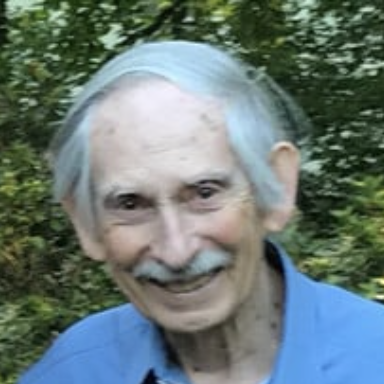 Robert C. Hastings
December 16, 1933 - August 22, 2021
Robert "Bob" Hastings completed his earthly journey with family at his side on Sunday, August 22, 2021. He began in 1933, growing up with two brothers, Ken and Gary, who now live in California with their families.
As he moved through school, he was completing his theological education and working as Associate Director of the Methodist Student Foundation when he met and married a Northwestern University student, Phyllis Getschman, who became Phyllis Hastings and is now Professor of English at SVSU.
Over the years they became parents and parents-in-law. First came Peter, now teaching Human-Computer Interaction in Chicago. Then Karis, now a satellite communications lawyer in the DC area, married to Joe Reynolds. Next was Julie, now teaching English as a Second Language in Portland Oregon, married to Oren Kosansky. Then Mary Beth, working around the world in women's reproductive rights, married to Howard Wilkins. The eight grandchildren in these families completed his family circle.
His first ministry after seminary was to college students in Michigan and then California. He developed for their use a Fellowship of Lay Theologians study, using material from the Ecumenical Institute and other places.
Returning to Michigan with his developing family, he began his ministry as pastor and preacher, He was not heroic or glib. He had no easy answers for personal and social concerns yet engaged in responding to them in places and situations around him, even to the point of getting arrested with others in a protest concerning war preparations. And he went where God and the bishop sent him, serving churches in Grosse Pointe, Flint, Highland Park, Centerline, Essexville, Kochville, Hazel Park, Dearborn Heights, and finally Saginaw before retiring in 2004. He was involved in ecumenical and peace organizations in the city and an active member of Kiwanis Club.
Robert C. Hastings served: 1965 Grosse Pointe (assoc); 1967 Flint: Graham, Dimond; 1968 Highland Park: St. Paul's; 1970 Centerline; 1975 Essexville: St. Luke's; 1980 Saginaw: Kochville; 1983 Hazel Park; 1987 Sabbatical Leave; 1988 Dearborn Heights: Stephens; 1994 Saginaw: Jefferson Avenue; 2004 Retired. Died August 22, 2021.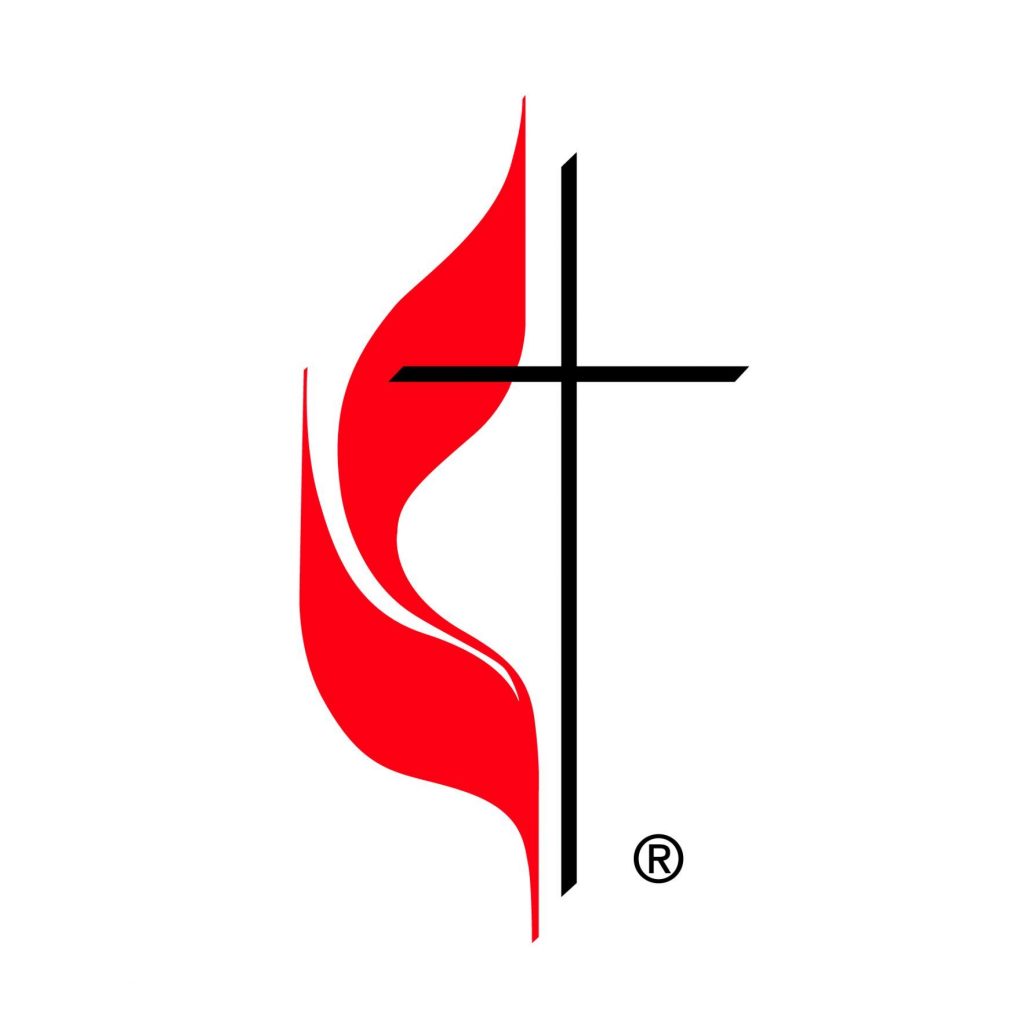 Lois A. Hatch
January 16, 1947 - August 4, 2021
Lois Aileen Hatch (Norell) joined her husband, parents, and sister at home with her Lord on August 4, 2021. She was born on January 16, 1947 in Ishpeming, MI. She married Rev. Bruce C. Hatch on June 24, 1972.
Lois graduated from Negaunee High School in 1965 and graduated from Adrian College in 1969 with a Teaching degree and a minor in Pipe Organ. She was very active in the United Methodist Church her whole life, especially in the United Methodist Women. She was also a church organist for many years. She was currently a member of the Chesterton United Methodist Church. In her free time, she loved to sew and quilt.
She and Bruce served several churches in central Michigan, including Beaverton/Dale, Poseyville, Sanford and Ishpeming Wesley in the UP. She lived in Traverse City, MI, Claire, MI, Saginaw, MI, Beaverton, MI, Midland, MI, Sanford, MI, and Ishpeming, MI, prior to moving to Chesterton, IN to live with her brother and his wife in 2014.
Lois was predeceased by her husband, Rev. Bruce C. Hatch (deceased 2001), parents, Vemer (deceased 2002) and Marian Norell (deceased 2003), and her sister, Lynn A. Norell (deceased 2009).
She is survived by her son, Kevin Hatch of Hagerstown, MD; granddaughter, Aylah Hatch of Hagerstown, MD; grandson, Otis Hatch of Hagerstown, MD; her brother, Roy Norell (Darlene) of Chesterton, IN; and brother-in-law, Paul Hatch (Jenny) of Minnesota.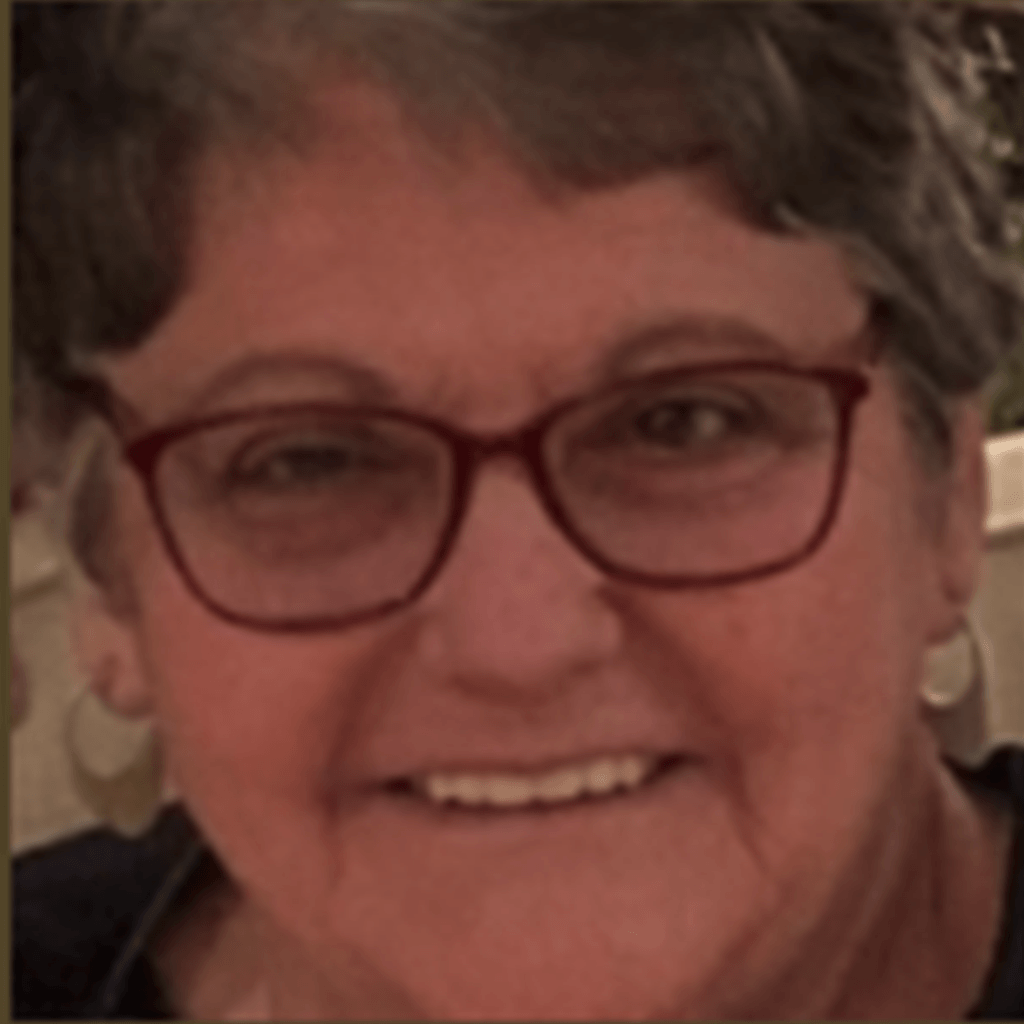 Marybelle Haynes
December 3, 1947 - January 17, 2022
Marybelle Haynes, 74, of Huntersville, North Carolina, peacefully passed away on January 17, 2021, surrounded by her family.
Marybelle was born on December 3rd, 1947 to Lon and Greta Milburn in Terre Haute, Indiana. After Marybelle graduated from State High School of Terre Haute in 1965, she pursued a degree in education at Indiana State University, graduating in 1968.
Marybelle married Michael Haynes in Terre Haute, Indiana in 1968. They had two children, Angela Coleman of Davidson, North Carolina, and Michael (Mitch) Haynes of Portland, Oregon.
Marybelle was a high school and adult education teacher in the greater Flint, Michigan area until before eventually taking a full-time role within Hope United Methodist Church of Flint Township. She was appointed as a Licensed Local Pastor to the Oregon United Methodist Church of Columbiaville, Michigan in 2006 as well as Elba United Methodist Church of Lapeer, Michigan in 2016. Marybelle was passionate about her service to the church and enjoyed building a sense of goodwill and community with those that she met along her life's journey.

Marybelle retired from the ministry in 2018 and enjoyed continuing lead prayer groups, book clubs, play games and visit with her church community. She relocated to North Carolina in 2020.
Marybelle was preceded in death by her husband Michael, and her parents Lon and Greta. She is survived by her daughter, Angela and her husband Dennis with their children Kali, Grace, and Thomas. Her son Mitch and his wife Michelle and their children Aidan, Evan, and Sydney. She is also survived by her brother Lon and his wife Pam and Lon's sons Ryan and Kurt.

Conrad L. Higdon
March 20, 1934 - December 5, 2021
Rev. Conrad Lee Higdon 87, of Santa Claus, died December 5, at his home in Santa Claus, IN.
Conrad was born March 20, 1934 in Evansville, IN to Ezra and Dorothy (Nicholson) Higdon.
After attending the United Theological Seminary, he graduated with a master's in theology, and served at various Methodist Churches in Indiana and Michigan. He was a member of Gentryville Masonic Lodge # 424 F. & A.M., Santa Claus Optimist Club, Santa Claus Senior Citizens, and the Santa Claus United Methodist Church.
He is survived by his wife Carolyn Higdon, a daughter-in-law Danette Higdon, stepsons, Gregory Becker and Christopher (Gabrielle) Becker, stepdaughter Jill (James) Becker Cole, a brother John (Jamie) Higdon, grandchildren Kevin Michael Higdon, Kourtney (Will) Radcliff, Abigail and Alex Cole, and a great-grandson Weston Radcliff.
He was preceded in death by his parents, a son Kevin Higdon, and a brother Michael Higdon.
A favorite bench at Lincoln State Park Indiana will miss him as will his family and friends. He passed on peacefully with a ceremony ending with "Kool and the Gang" celebrating a life well and fully lived to the glory of God.
Conrad L. Higdon served: 1968 Sebewaing: Trinity. Died December 5, 2021.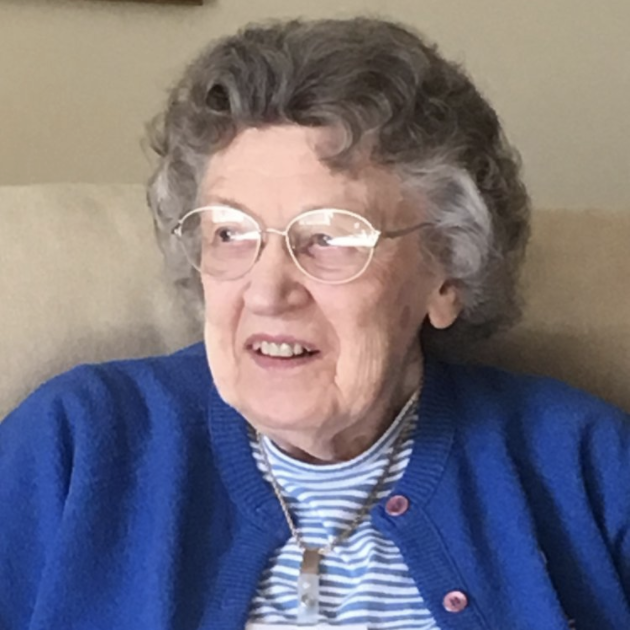 Viola H. Hilliard
April 12, 1926 - October 25, 2021
Viola H. Hilliard, age 95, of Chelsea, MI, passed away on October 25, 2021. Vi was born to John J. and Hilma (Sahinoja) Polkky in Hancock, Michigan on April 12, 1926. She was one of four children.
The family moved to Bruce Crossing, where Mr. Polkky managed the Settler's Cooperative store for many years. Vi was a graduate of Ewen High School.
Vi married Carl Wallen, and they lived in Ewen, Michigan. Together they ran the Ewen Real Estate and Insurance Agency until Mr. Wallen's death in 1967.
Vi married the Rev. James R. Hilliard in 1969. They lived in Janesville, Wisconsin, and Rochester, Escanaba, Houghton Lake, and Ontonagon, Michigan. While in Ontonagon, they also served parishes in the communities of Ewen, Trout Creek, Rockland, Greenland, Bergland, and White Pine. They "retired" to Cherokee Village, Arkansas, where they also served two United Methodist churches.
The Hilliards took their second retirement by moving to the Chelsea Retirement Community in Chelsea, Michigan. Vi developed lasting friendships with other residents and staff members there. Rev. Hilliard died in 2013.
Vi is predeceased by her parents, and her siblings, Mrs. Albert (Vivian) Koski, Reynold Polkky, and Richard Polkky. She is survived by nieces and nephews, Mark Koski, Susan DeLisle, Robert Koski, John Polkky, Jeff Polkky, Deborah Reid, Wayne Polkky, Robin Otto, John Wallen, Julie Fonner, and Mary Miller; and by cousins, Jean Vassar, JoAnn Johnson, Margaret Grachek, Mary Ann Micheletti, Michael Micheletti, Carol Sangrey, and Dale Micheletti.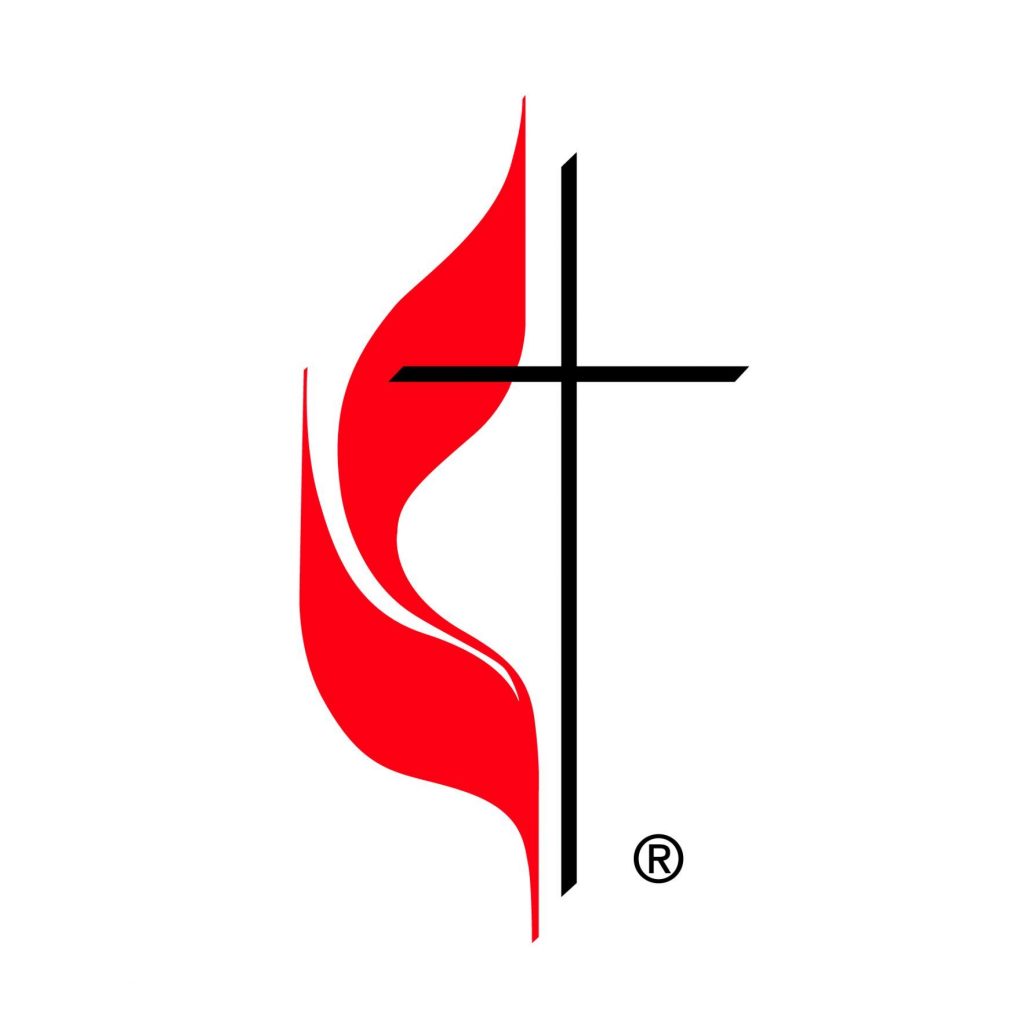 David M. Hurst
June 27, 1928 - April 27, 2021
Hurst served: 1960 Landonburg PA; 1963 West Grover PA; 1967- 70 Chaplain, Haverford State Hospital PA; 1980 Executive Director, Pastoral Care Services of Southeastern Michigan; 1983 Leave of Absence; 1986 Executive Director, Dearborn Pastoral Counseling Center;
1990 Hospital Chaplain, Supervisor of Programs in Clinical Pastoral Education, William Beaumont Hospital, Royal Oak; 1998 Retired. Died April 27, 2021.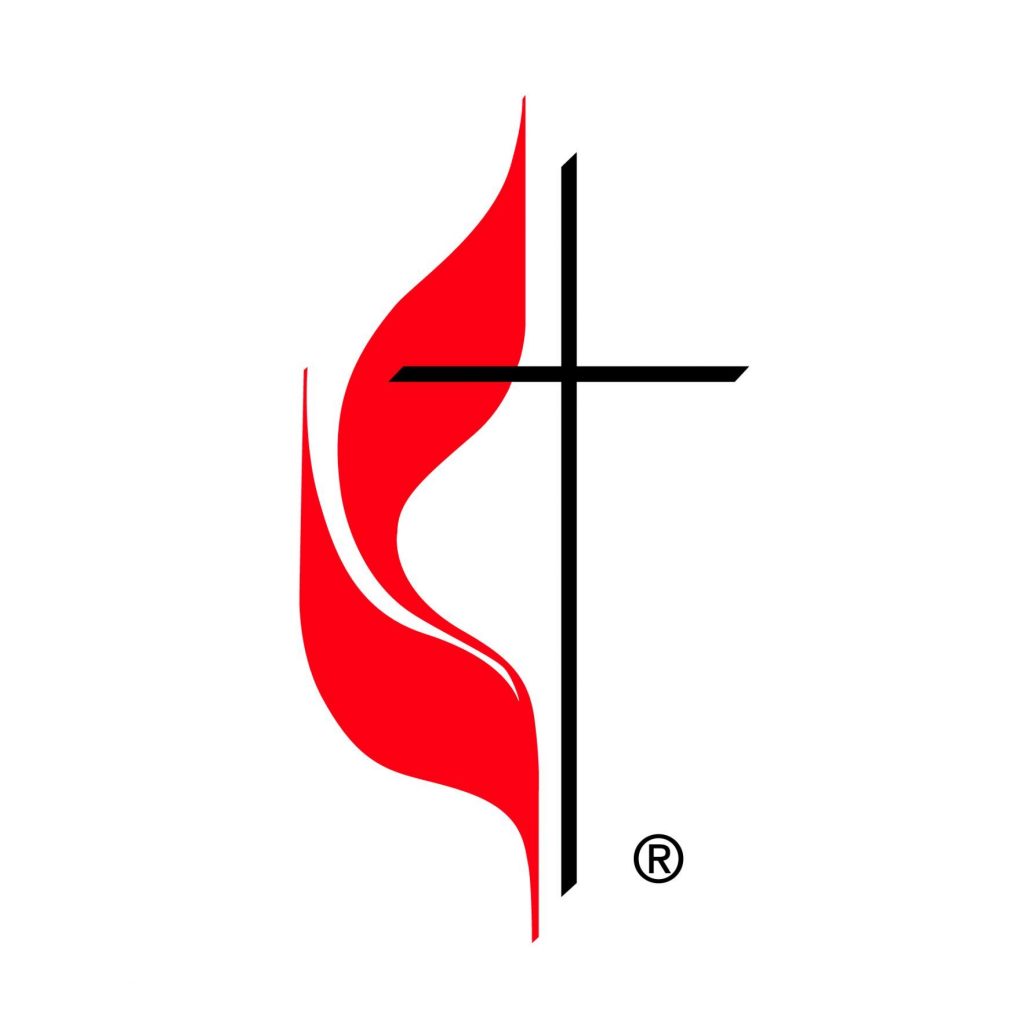 Dale F. Jaquette
January 26, 1930 - June 24, 2021
Dale F. Jaquette served: 1981 Pompeii/Perrinton/North Star; 1990 Reading; 1992 Retired. Died June 24, 2021.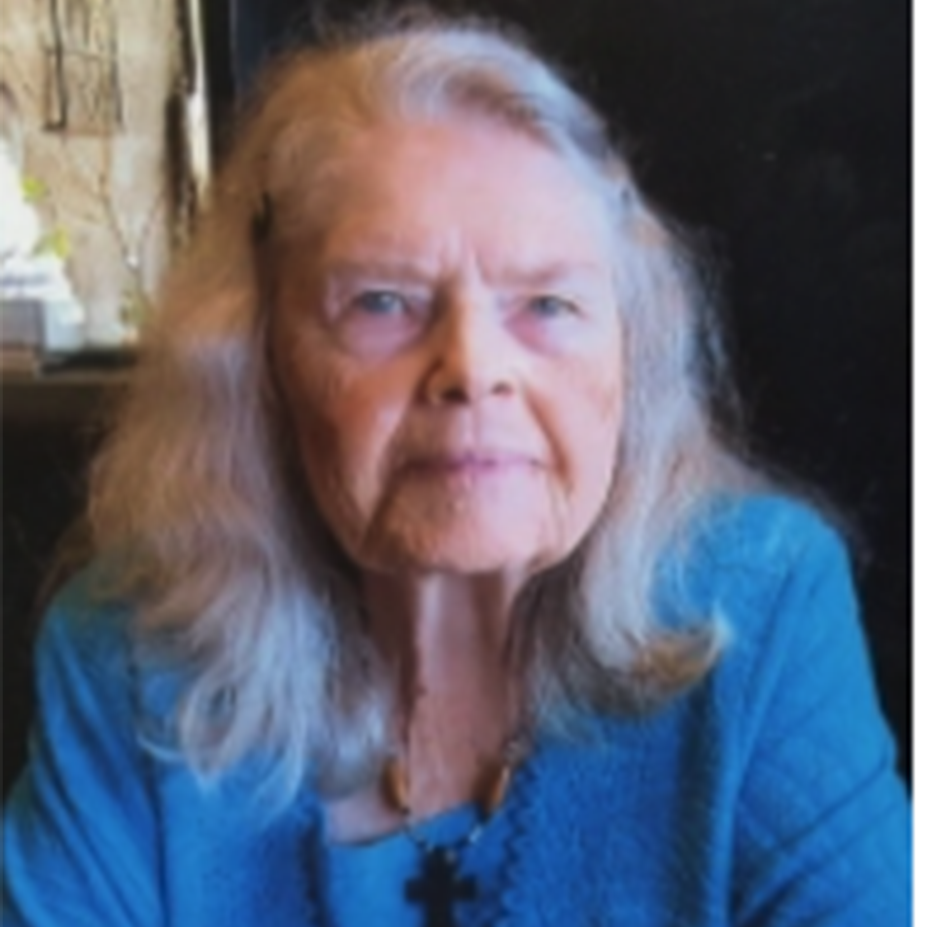 Gloria D. Jessup
September 16, 1929 - May 9, 2021
On May 9, 2021, Gloria Deloris Bueker Jessup, loving mother of five daughters, grandmother of 19, and great grandmother to 32, passed away at the age of 91. Gloria was born in Little Rock, Arkansas on September 16, 1929.
She grew up on the Grand Prairie of Arkansas on a farm near Stuttgart. Her first job was as a soda jerk at a local Drug Store where she later helped fill prescriptions. After graduating from high school, she attended business college in Little Rock and then worked as a secretary at the Board of Education in Dewitt, Arkansas until her marriage in December 1948 to Joseph Jessup. They moved to Detroit, Michigan where she remained the rest of her life.

Gloria, who was called 'Glory' by her father, liked flowers, working in the yard, playing the piano or organ and being with family. In her younger years, she volunteered at her daughters' schools, and ran the church nursery and vacation bible school. She was active in the United Methodist Women in leadership roles at the local, district and conference levels for many years including the Nominating Committee as well as President of the Detroit West District UMW from 2003 to 2006. She was a certified Lay Speaker in the United Methodist Church, and volunteered at Joy Southfield Health Clinic (a ministry of Second Grace UMC). She was a member of Ford Memorial UMC in Detroit for 50 years, then Warren Valley UMC of Dearborn Heights and finally Good Shepherd UMC of Dearborn. Visiting the sick and dying and fighting for justice for voiceless victims were also passions of hers. Gloria was not tall in stature, but she was a strong and faithful servant of God.

She was preceded in death by her parents, Frank and Del Bueker, brothers Frank Bueker Jr. and Joe Bueker, sister Betty Wilson and husband Joseph Jessup. She is survived, and will be greatly missed, by her 5 daughters: Becky (Clark) Warnock, Kay (Paul) Van Nest, Janet Jessup, Sally (Larry) Pepper, and Sherri (Abbas) Jessup, as well as 19 grandchildren, 32 great grandchildren, and numerous nieces, nephews, and others, like Thelma Marshall who she loved like family.
George Jonte-Crane
November 20, 1948 - August 3, 2021
George Jonte-Crane was a Peace with Justice Coordinator, Church & Society Chair, Detroit Annual Conference Conference Music Director, and Certified Lay Servant of the Detroit Annual Conference.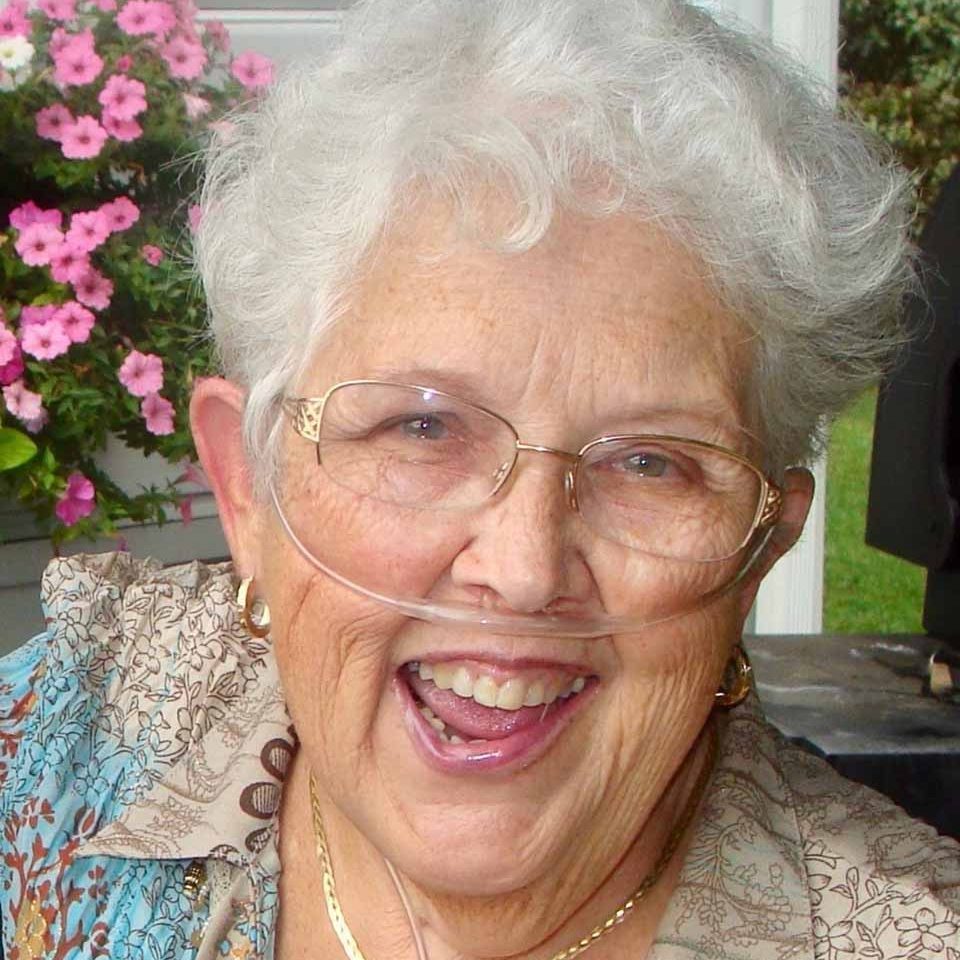 Patricia J. Keller
November 13, 1939 - April 9, 2021
Patricia Jane (Reppert) Keller, age 81, a committed follower of Jesus Christ all her life, died on April 9, 2021. She was born November 13, 1939 to Theo G. and Twila (Shoup) Reppert in Morenci, MI.
Her father died in a car accident when she was seven years old; her mother then married Herbert Marks Knoblauch. The family were active members of the Morenci United Methodist Church.
Pat (Patty) graduated Morenci High School in 1957. She attended Albion College in Michigan. Pat married the Rev. Ron L Keller on June 22, 1958. She then attended Heidelberg College in Ohio, and studied music and elementary education. She taught private piano lessons to many children through the years and gave her oldest son his start as a professional jazz musician.
Later in life Pat graduated the Grand Rapids Medical Education School. She worked as a Medical Assistant in several doctors' offices for twenty years and dearly loved working with patients. She also worked as an assistant to the director of the Southwest Michigan Music Center in Battle Creek for three years.
Pat enjoyed quilting, playing the piano, reading, playing card and board games, and watching her children's and grandchildren's musical concerts and ball games. She remembered great camping trips all over North America in their motor home with family and friends. Pat was fun-loving and quick to smile. She was a sweet, generous, compassionate, caring person with an amazing positive attitude, which she inherited from her mother and her grandmother. She was admired and respected by everyone who knew her; she was especially adored by her family and many friends.
Pat and Ron served in United Methodist ministry in Battle Creek, Republic (Ohio), Union City, Rockford, Grand Rapids, Kalamazoo, Muskegon, and Flint. After retiring, they lived eight years in Florida. Pat was a member of the Genesis class and United Methodist Women of Court Street United Methodist Church in Flint.
As her greatest legacy Patricia leaves four children and seven grandchildren: Paul (Michelle) and children Leah and Nathaniel of Saline; Laurel of Ypsilanti; Brad (Lauren) of Kalamazoo and children Erin and Benjamin of Ann Arbor; and Brent (Adrienne) and children Noah, Jonah, and Julia of Goodrich.
Pat is survived by her children, grandchildren, and her beloved cousins, Suzanne Stevens of Dexter, and Joan (Allen) Schuetz of Towson, MD, sister-in-law Kathie Knoblauch of Clayton, and several nieces and nephews. She was preceded in death by her parents, her stepfather, her husband Ron, her sister Marlene Baker, and brothers Darrell and Mark Knoblauch.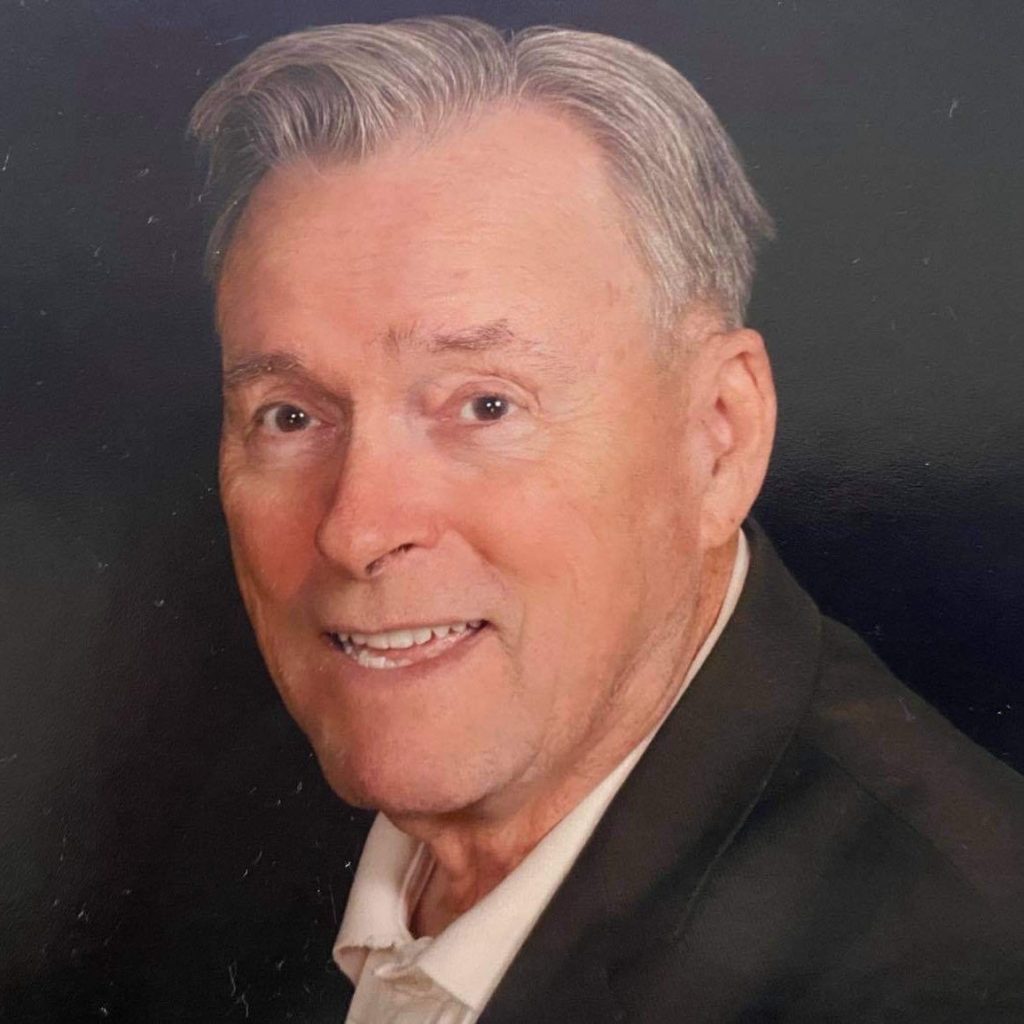 Robert L. Kersten
September 1, 1931 - April 10, 2021
Robert L. Kersten peacefully took the hand of Jesus and entered heaven on April 10, 2021. Robert was born in St. Clair, Michigan, to Clarence and Juanita Kersten and grew up in Marysville, MI, in a loving and caring Christian home.
He was in the marching band at Marysville High School, where he graduated in 1949. It was there that he met Carol Frye, his high school sweetheart. He was a talented athlete and loved music, playing the tuba and piano.
Bob began his studies at the University of Michigan and played tuba in the U of M marching band. He completed his college career at Alma College, where he was on the basketball team and graduated with a degree in Mechanical Engineering. He and Carol were married in Alma in 1951. After graduation Bob worked for General Motors for 9 years while living and working in Saginaw, MI. He was called to the ministry in 1960, and attended Garrett Theological Seminary, graduating with a Masters of Divinity degree in 1967. He served in various United Methodist Churches in Michigan over his ministry of 35 years including Stanwood/Higbee, Burr Oak, Napoleon, Mio, Hillman, Ishpeming, Gordonville/Poseyville, Killmanaugh, Barry County: Woodland/Hastings: Welcome Corners, and Vermontville/Gresham.
Bob loved and served the Lord with his whole heart, mind, soul and strength. He focused his ministry passion on families, children/youth, missions and evangelism. He also cared deeply for camping programs, world hunger and stewardship.
Bob and Carol were married for a remarkable 65 years, until Carol passed away in 2017. They were blessed with six children: Larry (Linda) Kersten, Robert (Janice) Kersten II, Ann (David) Smiley, Laura (Stephen) Hahn, Susan (friend Corey) Symington-Kersten and Sondra (Lee) Johnson, 16 grandchildren and 8 great grandchildren. He was predeceased by his parents, his brother Jack and sister Jane Butters.
After retiring from the ministry Bob and Carol settled in Lansing, MI, still serving in churches and camps. They loved being snowbirds with their Arizona family and moved permanently to Chandler, AZ, in 2015. They were active in their senior community and their local church in Chandler. Together they shared their love for Jesus with all who knew them. Bob loved and cared deeply for anyone whom he met. He loved to stay in contact with all of his family and friends through his artwork and kind, loving letters and phone calls. Bob lived admirably after losing Carol and continued to be active in the programs at his home. He always enjoyed sharing his humor and lifetime experiences! Our family would like to thank The Gardens at Ocotillo staff, Hospice of the Valley nurse Teresa and Angela, Endeavor Home Care caregivers Tim, Barbara and Sylvia, our niece Tracy Kersten and his daughter Susan for their additional love and care during his last few weeks of needing additional care. He was always filled with love and joy for the Lord and concerned for the souls of all people. He was well-known wherever he lived and continued to share the gospel until his last days. We know he lost nothing in his passing, but instead gained everything. Jesus said, "Do not let your hearts be troubled… I will come back and take you to be with me that you also may be where I am…. John 14:1-6.
Robert L. Kersten served: 1960 Stanwood/Higbee; 1962 Burr Oak; 1967 Napoleon; 1969 Transferred to Detroit Conf; 1969 Mio; 1975 Hillman; 1978 Ishpeming; 1980 Gordonville/Poseyville; 1982 Killmanaugh; 1987 Transferred from Detroit Conf; 1987 Barry County: Woodland/Hastings: Welcome Corners; 1991 Vermontville/Gresham; 1995 Retired. Died April 10, 2021.
Doris R. Kraushaar
March 4, 1925 - September 24, 2021
Doris Kays Kraushaar passed away peacefully on September 24, 2021, at the age of 96, with her family by her side. She had a God-given talent for singing and loved to use her beautiful soprano voice to praise her Maker!
R
She first sang a solo in church at the age of 5. She met her future husband Don Kraushaar while they were both singing the Messiah at Hill Auditorium in Ann Arbor. After graduating from UM in 1949, Doris went to NYC to continue voice lessons. She and Don were married in 1950 after he graduated from UM, and they resided in NYC for a time before returning to Ann Arbor. Don obtained his M.Div. from Garrett Seminary and he pastored local churches in Napoleon and Saline. Doris directed choirs in both churches, and she and Don served as co-deans at the Methodist Choir Camp at Lake Huron for several years. While Don transitioned to his role at the Board of Global Ministries, Hospitals and Homes Division, Doris taught vocal music at Saline Area Schools. She taught for 19 years before retiring in 1986. Doris continued to use her voice to praise the Lord as she sang in the choir at FUMC in Ann Arbor for many years. When she moved to the Kalamazoo area to be near family, she sang in the choir at her senior living facility. She was mouthing the words to her favorite hymns once she became too weak to sing in the last few days of her life. Doris was predeceased by her husband Donald in 2011. She is survived by her daughter Carol (Bob) Snyder, sons Kevin (Karen) Kraushaar and Ned Kraushaar, three grandchildren, and 10 great-grandchildren.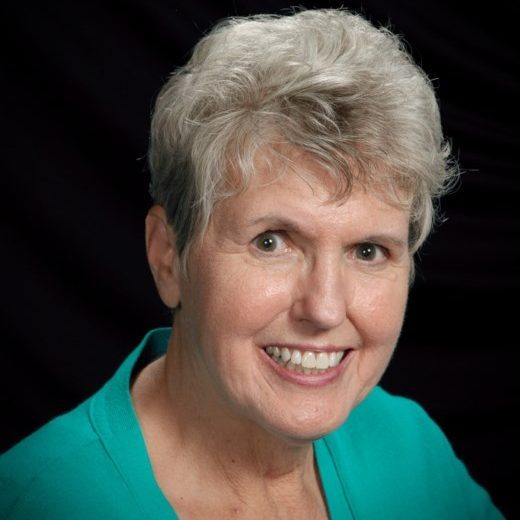 Judy Laidler
August 13, 1942 - August 20, 2021
Judy Jackson Henry Laidler, 79, daughter of Burr and Moneita Jackson of Lake Odessa, peacefully departed on the evening of August 20, 2021 at Appledorn Living Center in Holland, MI.
She was born on August 13, 1942.
Judy was raised in Lake Odessa, MI with her older siblings, Burwayne and Janet. She often got into trouble for talking in class and remained an enthusiastic conversationalist throughout her life.
Judy was also voraciously curious and had a difficult time choosing which career path she wanted to take. True to form, she chose several over the years. She got her kindergarten teaching certificate by taking college courses at her alma mater, Lakewood High School. She later obtained a real estate license.
Later in life, Judy became a certified EMT and joined the Lake Odessa emergency response team. She could not watch scary movies, because they gave her nightmares, but she was compelled by the workings of the human body. Assisting with the patching up the injuries she encountered as an EMT not only didn't bother her but filled her with wonder. She was fascinated with physiology.
Regarding movies, Judy was famous in the family for sleeping through them in the theater, especially Star Wars, Close Encounters of the Third Kind, and Rocky.
She also worked for the David Burnett & John P. Hemming optometry practice in Lake Odessa, then later in Grand Ledge, MI processing insurance claims and record keeping. She eventually retired from this position in the early aughts.
Most of her friends and acquaintances will remember her, too, as an energetic and buoyant volunteer. As her health became worse and mobility near impossible, her greatest fear was being of no use. When she could no longer help others, she decided her song had been sung and she left on her own terms in her favorite chair, just as she wanted.
Judy married John D. Henry in 1962 and they later divorced in 1983. John (Arlene) passed away in 2019 in Wayland, MI.
Judy had three children with John and is survived by her oldest son, Wesley D. Henry, who is currently living in Philadelphia but remains a loyal Michigander.
She was preceded in death by her second youngest son, Kyle J. Henry, who passed away unexpectedly in July of 2013. Kyle is survived by his only child, Thomas John "TJ" Henry of Hastings, MI.
Judy was also preceded in death by her youngest and only daughter, Angela B. Henry Palanca (Patrick), who passed unexpectedly in May of 2020 in Homewood, IL. Angela also left us from her favorite chair, at home, after closing her eyes one afternoon for a quick nap. She had three beautiful children: Nickalas, Isabella and Benjamin. All four of Judy's grandchildren were the apple of her eye, and she loved having them visit every summer and at "ThanksChristmas" in November, her solution for celebrating both holidays at a time when the whole family could get together in Holland.
Judy married Methodist Pastor Donald "Keith" Laidler in 1992 in Lake Odessa. Keith passed away in July of 2020. Preceding him in death was his son, Joseph, from his first marriage. He was survived by Judy and the mother of his children, Jacqueline Symons-Laidler, and his four surviving children from his marriage to Jacqueline: Sheryl (Roger) Miller, Lynette (Steven) Keteyian, Brent Laidler, and Don (Darcy) Laidler, who all had a fond place in Judy's heart.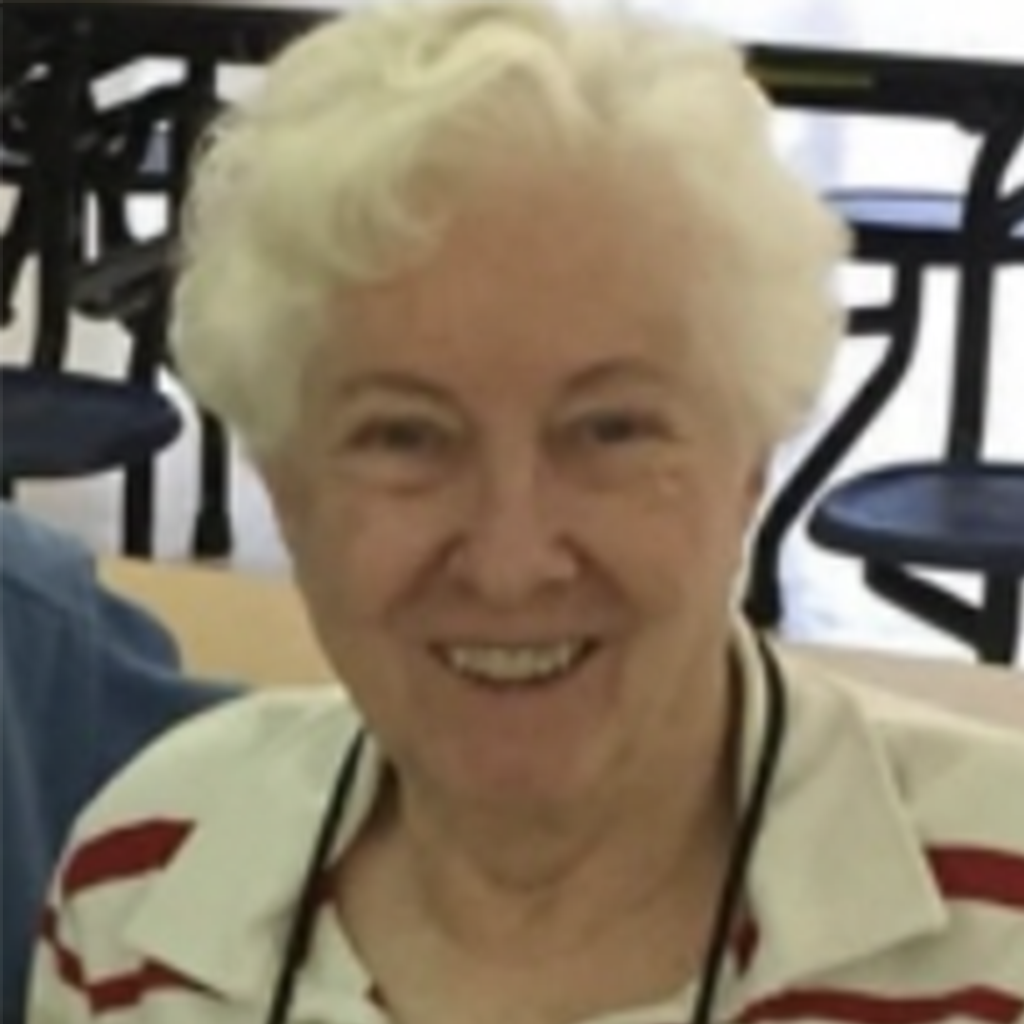 Janet A. Lee
December 8, 1931 - October 21, 2021
Janet Arlene Lee, age 89, of Hillsdale, passed away Thursday, October 21, 2021, at Country Living in Hillsdale. She was born on December 8, 1931, in Detroit to Homer and Mary (Saettel) Leisenring.
She married William Lee, of Hillsdale, on July 4, 1953, and he preceded her on March 23, 2017.
Janet graduated from Hudson High School in 1949 and went on to graduate from the University of Michigan School of Music and Wayne State University.
She was employed as a music teacher for the Berkley Public Schools and served as minister of music and arts for the Southfield Methodist Church, associate in music at the Royal Oak Methodist Church, minister of music and arts at the Clawson United Methodist Church and at the Hillsdale United Methodist Church. She is a retired ordained permanent Deacon in the Michigan Conference of The United Methodist Church and most recently served as a volunteer in music at the Jonesville UMC. Janet was a member of the National Fellowship of United Methodists in Music and Worship Arts and served a term as the 1st woman president of the organization she also served two terms as the president of the national organization of Jelly Jammers. She was a member of the Hillsdale Kiwanis, past co-president with her husband of Hillsdale Rotary, and a two-time Paul Harris awardee, a member and past president of Hillsdale Women's Club, past president of AAUW, a past president and life member of Royal Oak Musical, and past Hillsdale County seniors service board member.
Janet is survived by five children: Sue (George) McManus of Augusta, Georgia, Bill (Linda) Lee of Auburn Hills, Patricia (Kevin) Trader of Warner, New Hampshire, Doug (Holli) Lee of Elizabethtown, Kentucky, and Rick (Vickie) Lee of Pittsford, eleven grandchildren, and eleven great-grandchildren.
She was preceded in death by her husband; William, parents, a stepmother, Jane A. (Judd) Leisenring, and one grandson; William Lee.
Janet A. Lee served: 1986 Transferred from Detroit Conference; 1988 Hillsdale: First, Minister of Music and Arts and Hillsdale Daily News, Religion and Lifestyles Editor; 2002 Retired; 2002 -2012 Hillsdale First, Minister of Music and Arts. Died October 21, 2021.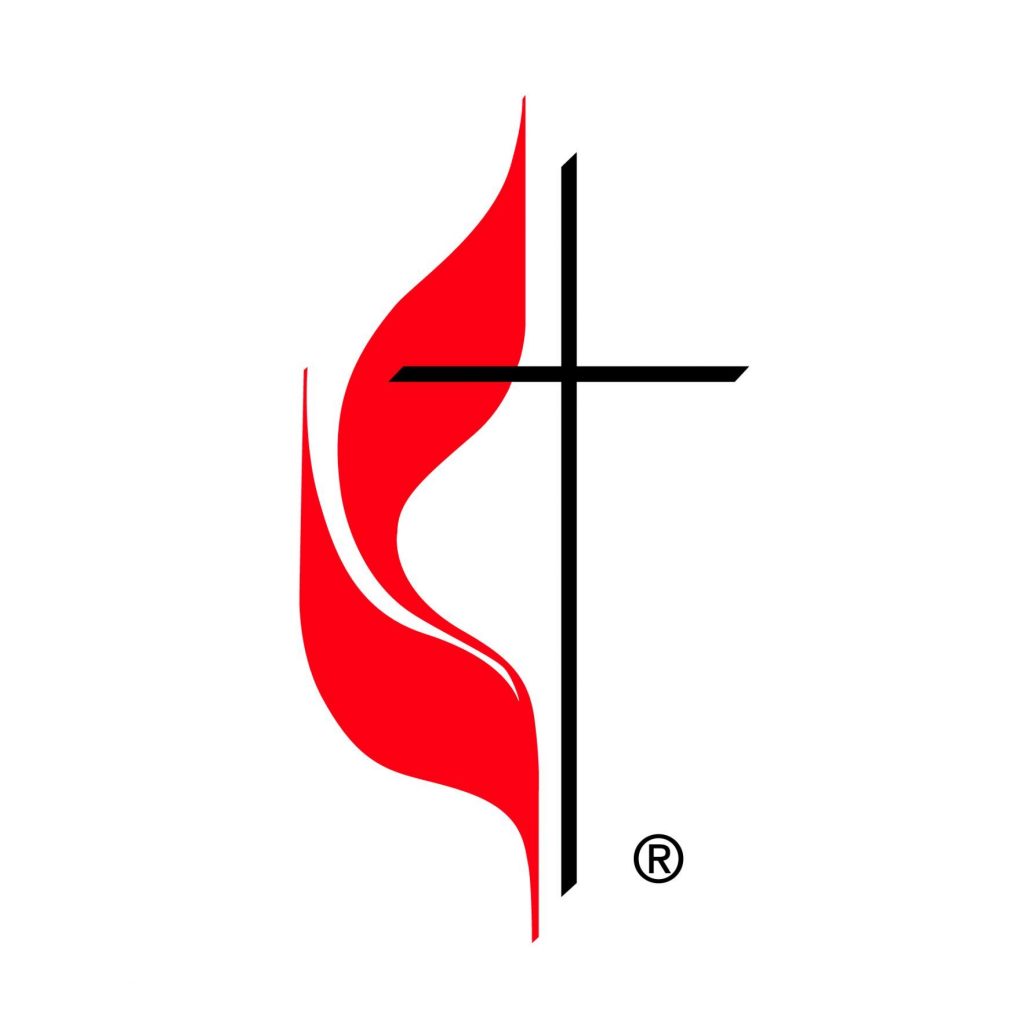 Kwang Min Lee
February 16, 1957 - February 4, 2022
Kwang Min Lee served: 1996 Kingston; Sterling Heights; Troy: Korean. Died February 4, 2022.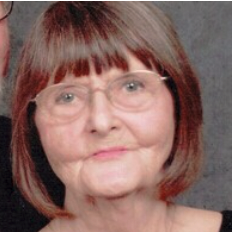 Ruth Lewis
July 22, 1930 - October 26, 2021
Ruth Marie Gibbard-Lewis, 91, of Bay Port, passed away Tuesday, October 26, 2021 at Courtney Manor in Bad Axe.
She was born July 22, 1930 in the heart of the Great Depression in Ferndale, Michigan to Reid Arthur Wesson and Ruth Martha Hess. Her childhood and teen years helped shape her life into the person she became. She was a fun loving, outgoing and gifted woman; a talented dancer and violinist. She was gifted with perfect pitch and loved music, both contemporary and classical.
She chose journalism as her career and worked for the Scripts News Network, the Rochester Clarion and the Utica Sentinel as a reporter and writer. She was also the first public relations spokeswoman for the Meadowbrook Music Festival. She married Richard Gibbard whom she loved dearly and together they had 5 children: Debbie, Julie, Lorie, Richard and Heidi. She loved being a devoted wife, mother and homemaker.
Richard died suddenly on a Sunday morning in 1979. His death weighed heavy on her heart. She was sustained by her family and her faith in the Lord Jesus Christ.
In August 1982 she married former Baptist Pastor Alger Lewis. They partnered together for 26 years in the United Methodist Conference. She loved the ministry. They came into the conference in February 1986 and she used her gifts and graces in three charges: Bay Port and Hayes UMC, North Street UMC, and Kilmanagh and Unionville UMC. She served as church secretary and in administrative and leadership positions, as well as being active in music, choir and United Methodist Women. She was a people person, a good communicator and loved to talk on the phone.
She went to be with the Lord on October 26, 2021. Suddenly in a moment, in the twinkling of an eye, she passed into glory. She will be greatly missed by her family, friends and all who's lives were touched by her love and compassion.
Absent from the body, present with the Lord. Amen.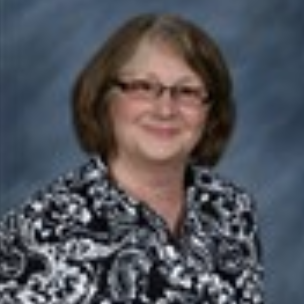 Barbara J. Lewis-Lakin
August 3, 1953 - June 29, 2021
Barbara Lewis-Lakin, 67, died on June 29, 2021, with her family at her side, following a brief illness. Barbara was born in Dearborn, Michigan on August 3, 1953, to Dwight and Carrol (Smith) Lewis.
After graduation from Dearborn High School, Barbara attended Albion College. In addition to her degree from Albion College, Barbara earned Master of Divinity and Doctor of Ministry degrees from Garret Evangelical Theological Seminary in Evanston, Illinois.
While she served as a pastor with congregations in Redford (Aldersgate), Melvindale, Detroit (Central UMC), and Chelsea, Barbara's primary ministry was one of pastoral psychotherapy. She was affiliated with the Samaritan Counseling Center of Southeastern Michigan for nearly thirty years. She also served as a consultant to the Bishop on matters of clergy sexual misconduct. Barbara was gifted in helping others discover safe and grace-filled spaces for healing. She was deeply committed to justice and truth telling.
Barbara's friends and family knew her as a great source of wisdom and comfort. She was a friend, mentor, and counselor to many. Barbara's most treasured role in life was that of mother and grandmother. She was always present and patient and found great joy in those she loved.
She is survived by her husband of thirty-one years, Shawn; their children, Peter Menna, Abby Lewin-Ziegler, and Kate Lewis-Lakin; their children's spouses, Errin Menna, Joe Lewin-Ziegler, and C.C. Huang; and granddaughters Sasha Menna and Nora Lewin-Ziegler. Barbara was preceded in death by her parents, older brother Allan Lewis, and husband David Byers.
When Barbara was the preacher for the annual conference memorial service in 2016, she ended her sermon with these words:
God's love and grace surround us; Christ's healing power walks with us on this journey. And so, we find a way, through death, grief, and loss to each other and to God because that's who we are, in Christ's name and spirit.
Amen and Amen.
Barbara J. Lewis-Lakin served: 1981 Detroit: Aldersgate (assoc.); 1985 Melvindale; 1986 Detroit: Central (assoc.); 1990 school; 1997 Pastoral Counselor, Samaritan Counseling Center; 2004 Pastoral Psychotherapist, Samaritan Counseling Center of Southeastern Michigan (LTFT ½), Chelsea: First (assoc) (LTFT ½). 2010 Samaritan Counseling Center of S. E. Michigan; 2015 Retired. Died June 29, 2021.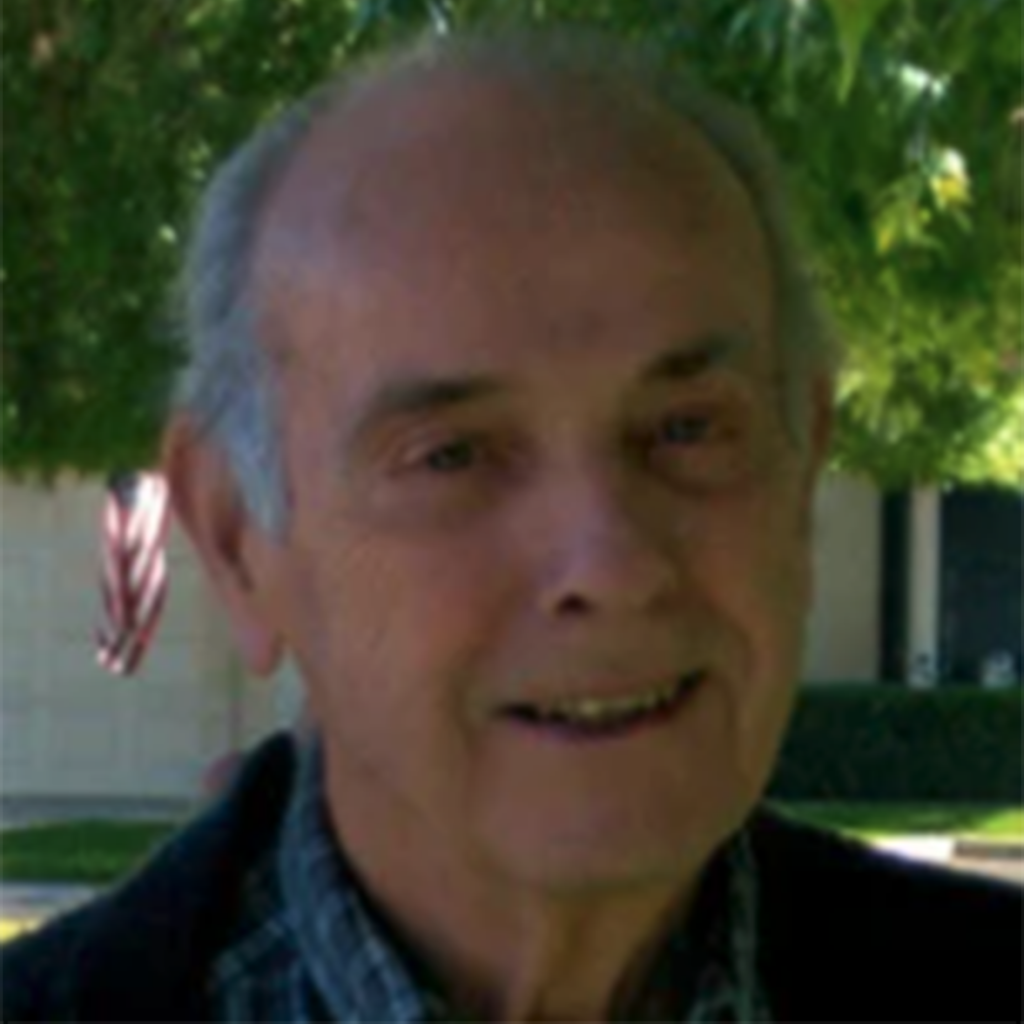 David M. Liscomb
January 24, 1933 - April 6, 2021
Rev. David McCall Liscomb of Crystal Falls, MI passed away at the age of 88 on April 6th in Glendale, AZ after gallantly battling a long, debilitating illness.
David knew "whose he was and where he was going" and passed from this earth with grace and peace to the arms of his Lord.

David was born January 24, 1933 in Romeo, MI to Leroy Louis and Ellen Blanche Liscomb and attended schools in Romeo. On October 15, 1955 he married Arlene Steffen of Centerline, MI. Together, they raised four children. Rev. Liscomb was a charter graduate of Oakland University in Rochester, MI where he earned a Bachelor of Arts Degree, and a Master of Divinity Degree from Bexley Hall, the Divinity School of Kenyon College in Gambier, OH. Throughout his life he remained grateful to the high school teacher who submitted a letter of recommendation to the college admissions board on his behalf, believing that David's persistence in repeating his math class not once but three times was ample evidence of the strength of character and determination that would surely set him on a successful path in college and in life. In kind, he was a strong and loving role model to his kids and grands, always encouraging that they could do anything in life of their choosing if they committed to the work to achieve their dreams. He truly did.
An Ordained Minister of the United Methodist Church (UMC), he served a number of churches in Michigan and Ohio including Paint Creek, Howarth, Clinton, Escanaba First, Bark River, Trinity UMC in Iron Mountain, Troy First, Mt. Clemens First, Sault Ste Marie Central, and Algonquin UMC, retiring in 1998 after forty-three years in the Ministry. He was a true servant of the Lord, spreading the gospel of Jesus in how he lived and loved on a daily basis. As a retired pastor, he was happy to be in the pew and singing (quite loudly and unashamedly off-key) all his favorite hymns. Fellowship with his "pew-pals" was a treasure.
In spite of a visual handicap, he loved to read very large print British mysteries, play cards with his true love Arlene, solve most of the world's problems while swimming at their winter condo in Arizona, and tinker around the house. Having characterized his own youth as "largely misspent", he delighted in the glint in the eyes of a mischievous child, those who lived life to the fullest, and the unconventional. He loved telling a funny story and rarely got to the punch line before bursting at the seams with laughter! Although he appreciated opera, the symphony, and the classics, his eyes joyously runneth over with laugh-tears during his favorite movies "O Brother Where Art Thou" and "Waking Ned Devine".

He is survived by his loving wife Arlene of Crystal Falls, MI and Peoria, AZ, an identical twin brother Robert of Sterling Heights, MI (David being the oldest and best looking), son Steven (Vanessa) of Amasa, MI, daughter Candice Liscomb (Greg Stough) of Dakar, Senegal, daughter Stephanie West (Terry) of Lexington, VA, five grandchildren [Mercedes Maki (Aaron), Cassandra Poirier (Justin), Kindrina, John, and Stephanie Stough], and three great-grandchildren [Eero and Ada Maki and Oliver Poirier].
In addition to his parents, Rev. Liscomb was preceded in death by his son Andrew Liscomb of Amasa, MI, his beloved cat Calvin Liscomb, a sister Roberta Smiles of Romeo, MI, and a brother George Liscomb of Tavaras, FL.
David M. Liscomb served: 1955 Disco; 1956 (without appointment at his request); 1957 Paint Creek; 1958 Paint Creek, Howarth; 1964 Gambier, Hopewell (NE OH Conf.); 1967 Clinton; 1969 Escanaba: First, Bark River; 1973 Iron Mountain: Trinity; 1982 Troy: First; 1986 Mt. Clemens: First; 1992 Sault Ste. Marie: Central, Algonquin; 1993 disability leave; 1998 Retired. Died April 6, 2021.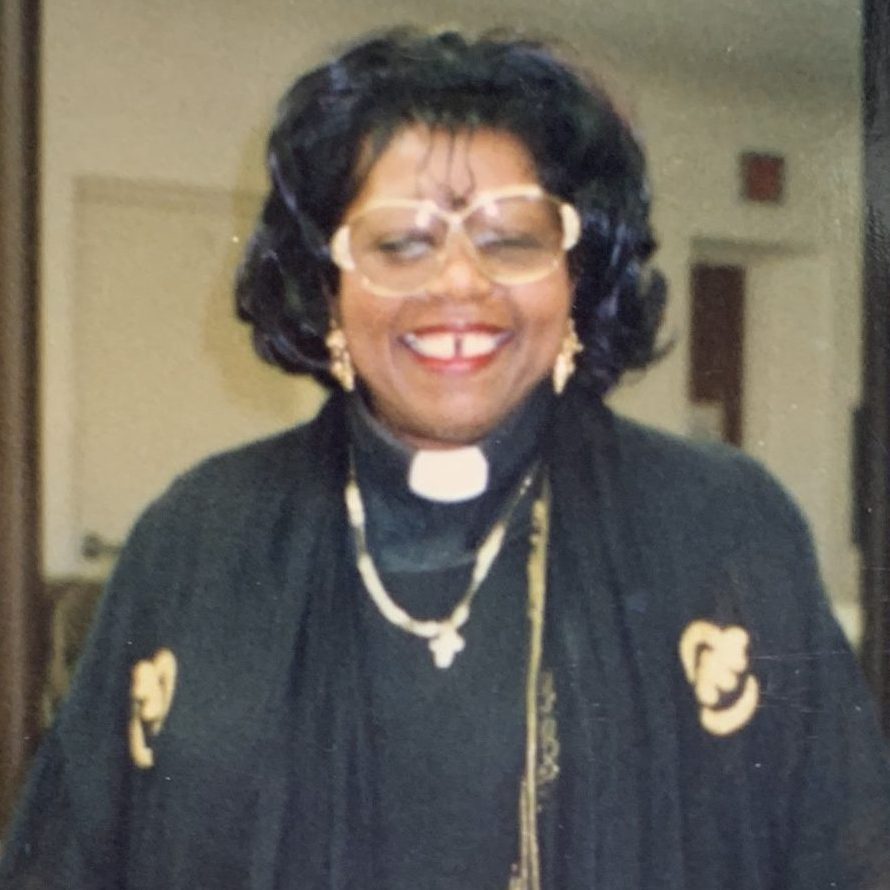 Margaret A. Martinez-Ventour
July 31, 1947 - september 6, 2021
Margaret A. Martinez-Ventour served: 2003 Detroit: Jefferson Avenue; 2005 Detroit: Mt. Hope; 2010 Detroit: Resurrection; 2019 Retired. Died September 6, 2021.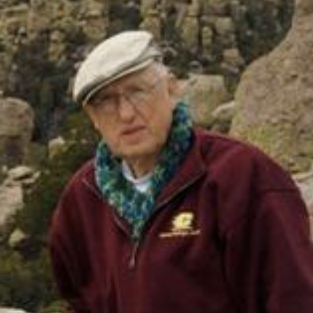 Charles D. McNary
May 24, 1932 - January 18, 2022
Charles D. McNary was ordained in 1968 and took an appointment at Bangor Simpson UMC in 1970. After the death of his wife, Joan Shoemaker McNary, in 1974, Chuck took Honorable Location...
to maintain stability for their children Kelly and Michael. In addition to secular employment, he continued to serve Breedsville UMC as a part time District Superintendent appointment.
In 1994 Sandra Hoffman was appointed to Bangor Simpson and on January 1, 1996, Charles and Sandra married. Upon her retirement in 2007 they served as Volunteers in Mission (VIM) in Tucson, Arizona where they moved in 2016.
Interestingly, while Chuck served as pastor of Simpson UMC, he oversaw the construction of a new church building. Likewise, while Sandra served the congregation, the addition of a Community Room that included new classrooms and a new kitchen facility was completed.
Chares and Sandra were blessed with 26 years of ministry, travel, and family milestones.
At the time of his death on January 18, 2022, they were living in Rio Rancho, New Mexico where they moved in 2021. His ashes have been interred in the prayer garden of Simpson UMC.
Charles D. McNary served: 1961 Winn; 1961 Coomer; 1961 Millbrook; 1964 Casnovia; 1964 Kent City: Chapel Hill; 1967 Kent City: Chapel Hill; 1970 Bangor: Simpson; 1977 Honorable Location; 1995 Honorable Location, Retired; 2002-2003 Morris Chapel (DSA). Died January 18, 2022.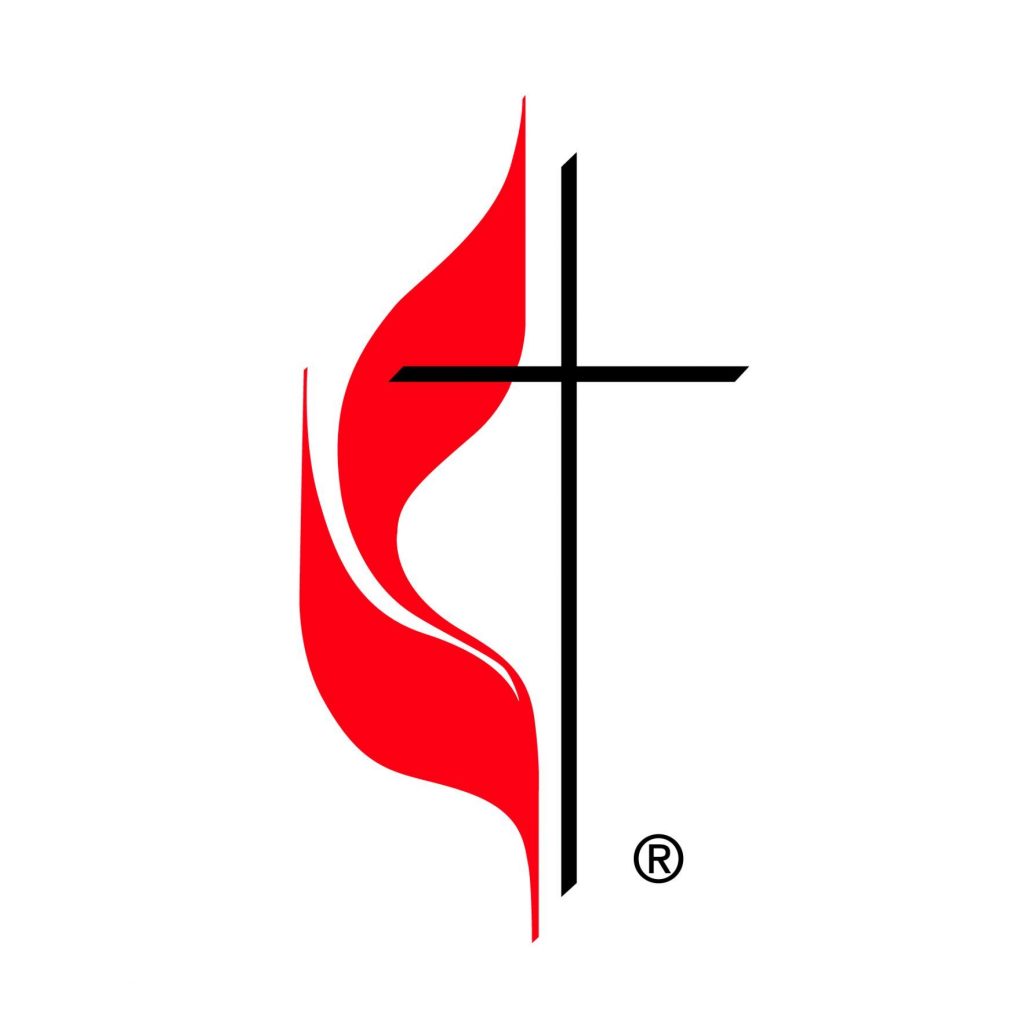 Phyllis Miller
November 19, 2021
Phyllis Miller was married to Pastor Adam Chryowski. Phyllis passed away on November 19, 2021.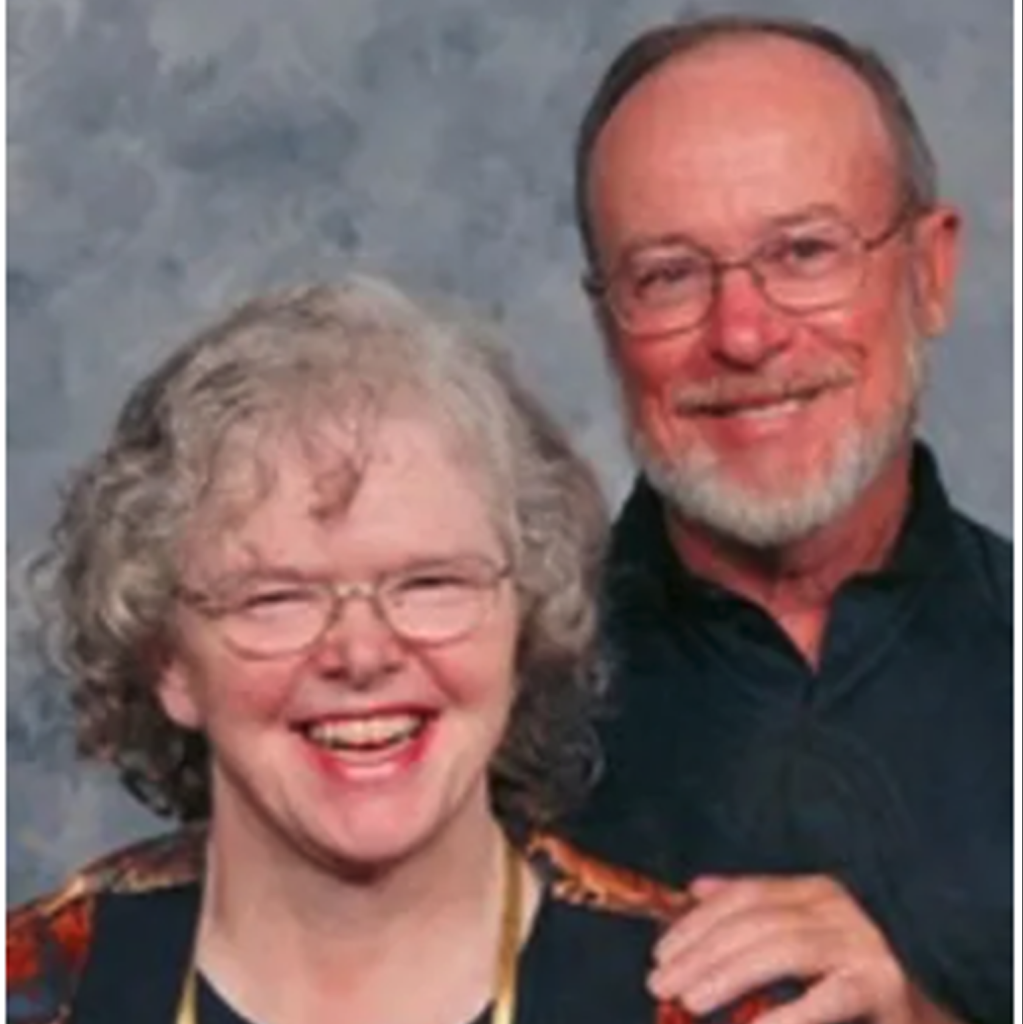 Sandra L. Miller
May 21, 1945 - December 6, 2021
Sandra Louise Woodward Miller of Manitou Beach, MI, passed away December 6, 2021. She was born on May 21, 1945, the oldest of five children of Clinton Woodward and Helen (Sallows) Woodward
She graduated from Blissfield High School in 1963 and married Walter H. Miller two weeks later. After working several jobs and being a stay-at-home mom, she received a calling from the Lord to nursing. She attended Northwestern Ohio Practical Nursing School and graduated the night before the Blizzard of '78. After faithfully serving as a nurse for 25 years at Flower Hospital in Sylvania, Sandy retired in 2002.
Throughout her life she has worked with children, including teaching Sunday School and VBS, Cub Scouts, Campfire Girls and Blue Birds, AWANA, and teaching at a homeschool co-op. She wrote and directed several plays for churches and was a certified lay speaker in the United Methodist Church. In addition to her other activities, Sandy enjoyed sewing, especially making dresses for her daughters when they were young, making and decorating cakes for weddings and graduations, and painting landscapes.
She is survived by her husband Rev. Walter H. Miller of 58 years, children, Walter H. Miller, Jr. (Sharon) of Manitou Beach, Wendy (Doug) Fowler of Addison, Deborah (David) Eskew of Leesburg, Va., and Julia (Jeff) Ely of Manitou Beach, ten grandchildren and three great grandchildren, her mother Helen Woodward of Blissfield, sisters Nancy (Larry) Dangler and Mary Woodward, and a brother Thomas (Carol) Woodward, and several nieces and nephews. She was preceded in death by a brother, David and her father, Clinton.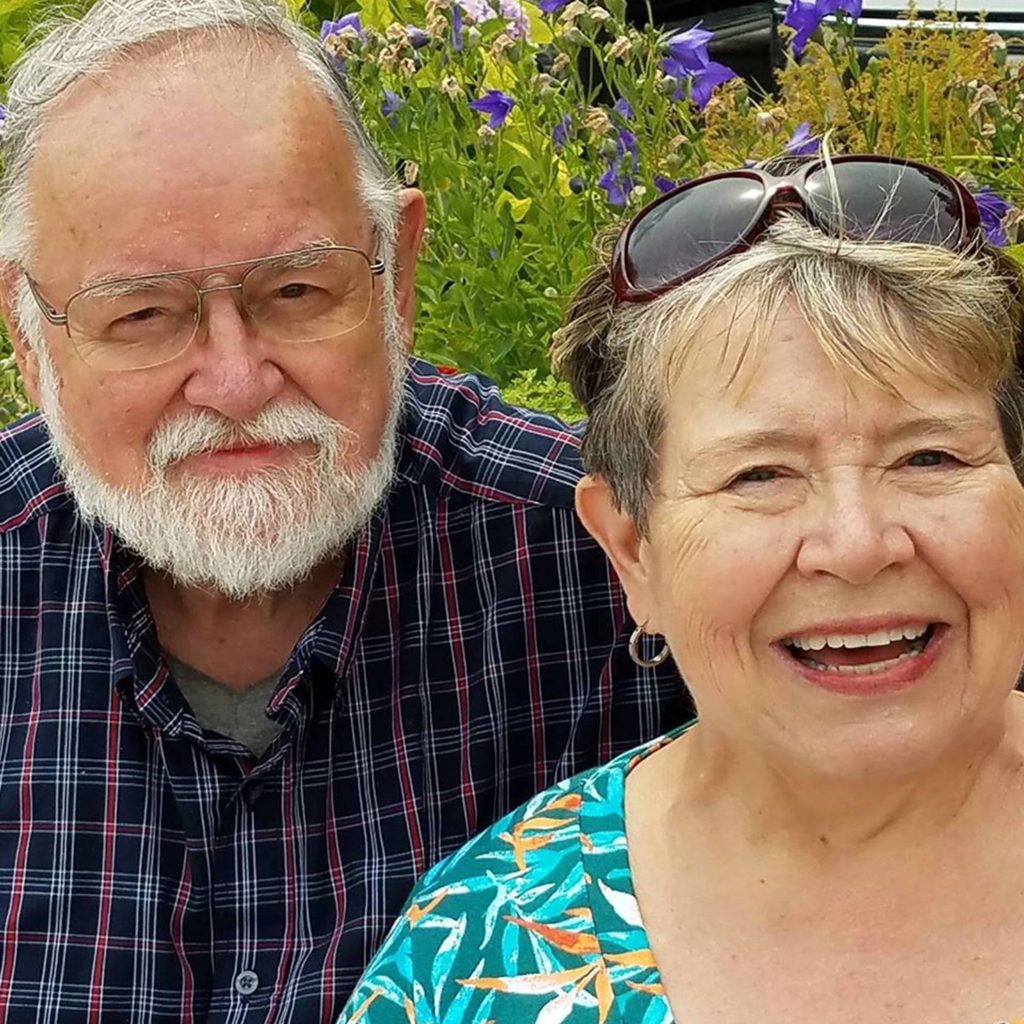 James B. Montney
May 19, 1940 - January 13, 2022
Montney, James Boyd "Jay" of Davison age 81 died with his wife by his side on Thursday, January 13, 2022, at Ascension/Genesys Hospital after more than a month-long battle with the COVID virus.
R
He was born on May 19, 1940, the only child of Arlie M. Montney and Margaret F. (Boyd) Montney. He attended schools in Mt. Morris, St. Ignace, and Kearsley as his father worked on the Michigan State Ferries from 1948-1952 before the Mackinaw Bridge was built. He graduated from Kearsley High School in 1958 before attending Flint Community Junior College. He served in the United States Army Reserves where he taught transportation classes. Before marrying his true love, Jeanann (Lyman) Montney on January 27, 1968, he worked as a millwright at Buick Motor Division. He was a devoted father to his sons, James Boyd Montney II and Christopher David Montney. Jay was a Boy Scout leader and encouraged both of his sons until they reached the rank of Eagle Scout. Young students at the Davison Montessori Academy and Questar School for Gifted Children were instructed by Jay. He was a member of the Elba United Methodist Church, American Legion, National Rifle Association, and the Herb Society of America where he served as chairperson of the Frankenmuth unit.

Jay was an historian with an extensive collection of books that included in particular Michigan authors and books about Michigan. He loved genealogy and investigated the family trees of Montney, Lyman, Johnson, Morse, Ezell, Davis, Denam, and Boyd families. Other topics of his inquiries include Great Lake freighters, the U.S. Civil War, and the United States involvement in World War II.
Throughout his lifetime the Lord had been calling him, but Jay's reticence prevented him from pursuing this vocation until 2006 when he accepted the invitation. Elba United Methodist Church was pastored by him from January 2006 to July 2014. He was devoted to his congregation. In addition to ministerial duties Jay participated in Vacation Bible School, acted in dramas, taught Bible studies, and sang in choirs and cantatas. His sense of humor added sparkle and energy to all events.

Surviving: his devoted wife, Jeanann L. Montney; two sons, James (Christine) Montney and Christopher Montney; grandchildren: Elliot, Langston, Eloise, and Isiah Montney; many dear friends and relatives. Preceded in death by his parents, Arlie M. Montney and Margaret F. (Boyd) Montney; granddaughter Crystal Marie Montney.
James B. Montney served: Elba Feb 1, 2006; Retired 2012. Died January 13, 2022.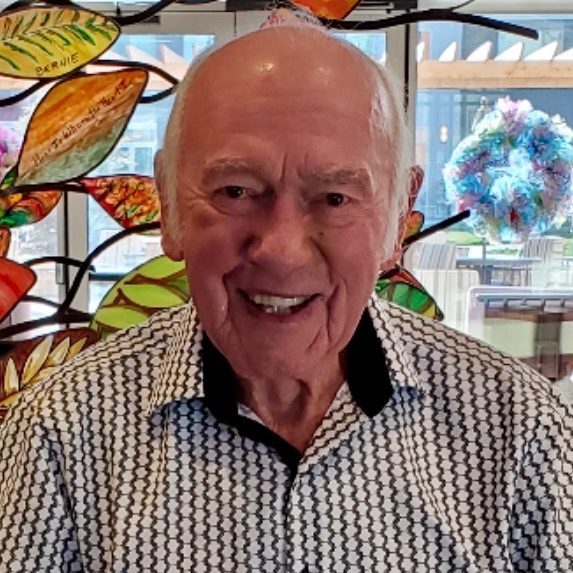 John L. Moore
May 1, 1925 - September 4, 2021
Pastor John Lewis Moore went to be with his Maker on Saturday Evening, September 4th, 2021, peacefully in his home at Morningstar at Ridgegate in Lone Tree, Colorado.
He was born in Ava, Ohio, May 1st, 1925, and lived to the age of 96 and served as a minister for 62 years of his life. He retired from the Trowbridge United Methodist Church at age 92. John attended Peoples Bible College, Nazarene Theological Seminary, Garrett Evangelical Theological Seminary, and Western Theological Seminary and eventually received his Master's in Divinity. John's choice to attend these seminaries would lead him down a lifelong journey of serving God and others.
As a local Pastor serving in Colorado, New Mexico, Michigan, and Illinois, his life and ministry was influential in touching and changing many lives. John ministered in 2 different denominations Free Methodist and United Methodist in churches. Memories that are characteristic of his calling include Founder/Principal of Christian Day School, ministering on Navajo Reservations, Director of Public Relations at Woodstock Children's Home, on a broadcast of "Ask the Pastor" at WTU TV, Olive Branch Mission, and President Emeritus of the Michigan Interfaith Council on the Alcohol Problems.
John had a heart for the world and was blessed beyond measure as he traveled to 11 countries including 17 trips to Israel as a part of Blossoming Rose Organization and archaeological digs. In Haiti he acquired a love for the children there through his work in orphanages and schools. As a part of the rescue for Chernobyl disaster John spent time transporting survivors to hospitals for treatment.
God opened a door for John to serve in the Southwest Michigan Conference of the United Methodist Church. He is remembered most for the time, love, and care for the people in his life. Yet he still took time for his family who meant the world to him including yearly family vacations visiting 45 out of the 50 states. He had a passion for life and enjoyed running, golfing, softball, working out in the gym, and cars. Even with the loss of his limb and relearning to walk and making adjustments to tailor his lifestyle to accommodate this loss, he stood strong in the face of his struggle with determination, strength, and courage.
In 2017 John returned to Colorado to live at Morningstar at Ridgegate Senior Living. He was well known and loved from the beginning. The adjustment to his new residence was made easier when he started a Protestant Service. His time at Morningstar was characteristic of the man he was. The patriarch of our family, he lived out his final days with his children and grandchildren close by. We will miss you John and your spiritual legacy will live on. As John would say, "Let Us Pray".
John L. Moore served: 1981 Transferred from Free Methodist; 1980 Arden; 1988 Kalamazoo: Stockbridge Ave; 1992 Galesburg; 1995 Retired; 1995-1997 Center Park; 1997-2004 Union City; 2006 Portage First (Assoc); 2007 Portage First (Assoc ¾ Time) and Kalamazoo Stockbridge Ave (¼ Time); 2010 Portage First (Assoc ¾ Time); 2012- 2013 Portage First (Assoc ½ Time) and Galesburg (½ Time); 2014-2018 Otsego: Trowbridge (LTFT ¼). Died September 5, 2021.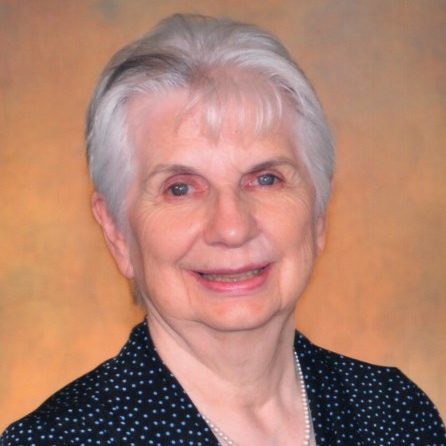 Lorna B. Morse
October 12, 1939 - July 19, 2021
Lorna Barbara Morse, age 90, of Williamston, Michigan passed away on Monday, July 19, 2021. Lorna was born October 12, 1930.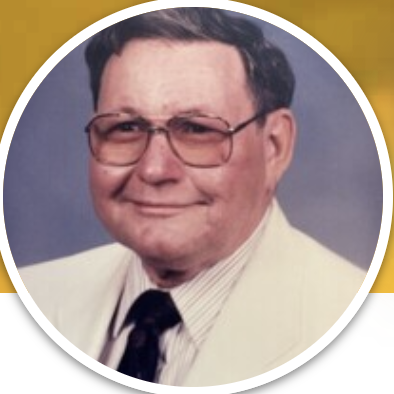 Gerald E. Mumford
June 15, 1928 - September 27, 2021
Rev. Gerald E. Mumford, Sr., age 93, of Venice, FL, formerly of Otisville, MI, passed away on Monday, September 27, 2021, in Sarasota, FL, with his wife, Dorothy, and family at his side.
Honoring his wishes, cremation has taken place. A memorial service will take place at a later date. His final resting place will be in Great Lakes National Cemetery in Holly, MI.
Gerald was born on June 15, 1928, in Stella, NE to Lancel and Sylvia Mumford. He served in the U.S. Army near the end of WWII. In 1950, while working for the Union Pacific Railroad in Laramie, Wyoming, he met Dorothy Davis. They soon married and together celebrated 71 years of marriage. After they married, they moved to the Kansas City, MO area, where Gerald worked for Tom's Peanuts before hiring in at General Motors. Gerald transferred to Flint, MI to the new Ternstedt plant in 1953, where he later retired in 1984. While working at General Motors, he studied to be a Methodist minister and served as a minister from 1964 to 1993 at the following churches: Otter Lake & West Forest UMC, West Deerfield UMC, and Holly: Mt. Bethel UMC. Gerald enjoyed fishing, taking cruises, and traveling around the world with his wife.


He is survived by his wife, Dorothy; sons: Gerald (Rita) Mumford, Jr., Roy (Dian) Mumford, and Roger (Yuko) Mumford; daughter, Cindy (David) Olson; grandchildren: Derica (Shawn) Scribner, Dustin (Cassie) Mumford, Natalie (Derek) Morey, Monica Conrad, Christopher (Janessa) Olson, and Jake Olson; great grandchildren: Kylee, Cole, Daniel, Isabel, Josiah, Sawyer, Mia, Grant, and Isla; sister, Elaine Keller; brother, William "Bill" Mumford; and many nieces and nephews.


Gerald E. Mumford served: 1964 West Forest, Otter Lake; 1976 West Deerfield; 1989 Mt. Bethel (part-time); 1993 Retired. Died September 27, 2021.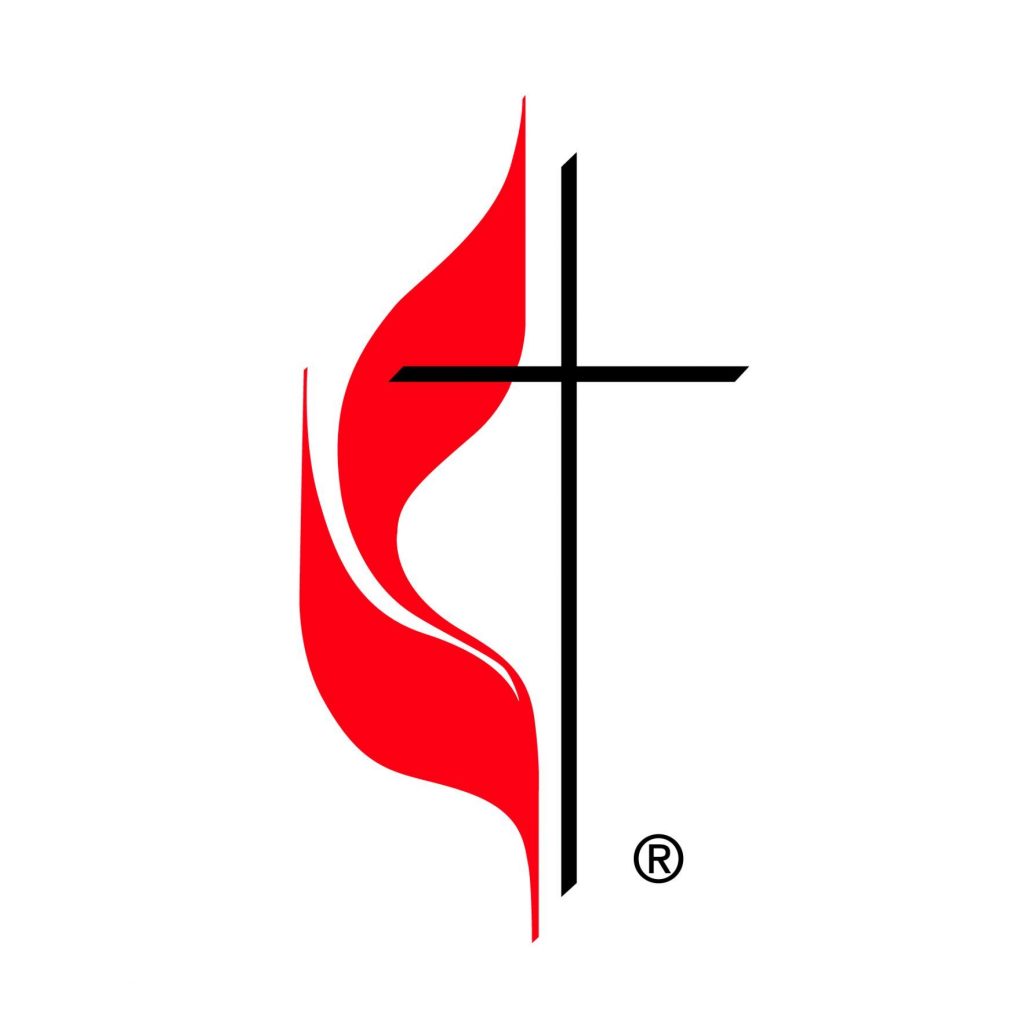 Ruth Myette
October 11, 1923 - January 18, 2022
Ruth E. Myette age 98, joined her husband Reverend John S. Myette Sr. on January 18, 2022, in the Kingdom of Heaven. She is survived by her children Jack (Anne) Myette and Yvonne (Bruce) Bodell, grandsons
Timothy Myette and Alec Apodaca, granddaughters Kara Apodaca and Ashley Bodell, and great grandchildren Sophie Myette and Lenox Dixon. Ruth survived her four sisters, Helen, Jane, Melva, and Leah, and her brother Tom McKelvey.
Ruth was born October 11, 1923, in Kittanning, PA. She attended Roberts Wesleyan College in Rochester, NY, where she met her husband of almost 60 years. The couple moved to Jonesville, Michigan and began ministering in the Methodist church in the West Michigan Conference. The church was their life. After Jonesville they served in Lawrence, Breckenridge, Grand Rapids, Muskegon, Lansing, Rockford, Sparta, Leland, Keswick, and Newaygo.
Ruth worked numerous jobs over the years, receiving a retirement from the Michigan Public School System. She was a generous soul, well known for gifting her prize-winning peanut brittle, Christmas candy, and delicious year-round chocolate chip cookies.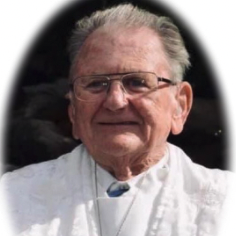 David B. Nelson Jr.
Last United Methodist Church Served
David graduated from Garrett-Evangelical Theological Seminary. Over 39 years David and his wife Karen served: Director, Mt. Pleasant, CMU Wesley Foundation; Camden/Montgomery;...
Saugatuck/New Richmond; Coopersville/Nunica; Portage Chapel Hill; Ithaca/Beebe; Lansing Faith; Hastings; Plainwell; West Michigan Conference Council Director.
David was blessed with five children, ten grandchildren, and nineteen grandchildren. David stood strong on his faith, served the Lord, and brought others to salvation. The foundation for his ministry was Romans 1:16, "I am not ashamed of the gospel; it is the power of God for salvation to everyone who has faith, to the Jew first and also to the Greek." David will be greatly missed yet we know that through a relationship with Christ will be joined together again.
David B. Nelson served: 1959 UM Connectional Structures: CMU Wesley Foundation, Mt. Pleasant; 1960 Montgomery; 1960 Camden; 1962 Saugatuck; 1962 New Richmond, Grand Rapids; 1965 Coopersville; 1965 Nunica, Grand Rapids; 1968 Portage: Chapel Hill; 1972 Ithaca; 1976 Beebe, Ithaca; 1980 Lansing: Asbury; 1985 Hastings: First; 1989 Plainwell: First; Council Director, 1998 Retired. Died January 20, 2022.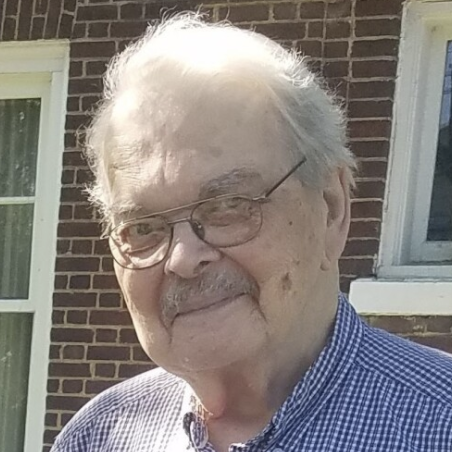 Henry B. Passenger
May 22, 1935 - February 11, 2022
Henry Passenger was a veteran newspaperman, having worked for severable lower peninsula papers for over 40 years. He was a tall, well-read, gentle man with a
rascally sense of humor. He grew up in the West Michigan Conference and held several committee positions in both the West Michigan and Detroit Annual Conferences.
He was a tremendous help to his wife, Margaret, in her ministry. Interestingly, he was not only a clergy spouse but also a clergy brother. Ed Passenger is a retiree from the West Michigan Conference. Henry is deeply missed

Henry Burt Passenger, a proud newspaperman, died Friday, February 11, at his home in Monroe as he wished. He was 86. He was surrounded by loved ones and cared for by Elara Caring (hospice) and
Angel's Helpful Hands. Henry was the husband of Retired Elder Rev. Margaret A. Passenger and brother of Retired Elder Rev. Edward L. Passenger.
Born on May 22, 1935, in Alma, MI, Henry was the son of Fred and Ruth (Richardson) Passenger. He grew up in Ithaca, MI. He graduated from Ithaca High School in 1952 and earned a Bachelor of Arts degree from Albion College in 1957. Soon after, he joined the staff of The Monroe Evening News.
Over the next 15 years, Henry left Monroe for stints on the copy desks at the Battle Creek Enquirer and The Grand Rapids Press, as well as a time as news department director at Albion College. But he was always lured back to the MEN where he worked as a reporter, copy editor, city editor, assistant to the managing editor, news editor and columnist. He retired from The Monroe News in 1997 after 40 years in the news business.
In 1962, Henry was featured in a column by Evening News writer Gertrude Gustafson about Monroe's most eligible bachelors. She mentioned his hobbies of photography, playing the organ and playing tennis and bridge; the column even included his own recipe for oatmeal cookies. He wasn't a bachelor for long.
Henry married Nancy Farrell on February 16, 1963, at First Baptist Church in Monroe. They had two children, Penny and Peter. Nancy died in September 1993. Henry then married Margaret Pettit on May 31, 1997, in a ceremony at the Sawyer Homestead. They had met on the copy desk at The Monroe Evening News.
Henry was an intelligent well-read man of wide-ranging interests. He became an advocate for home computers in the early 1980s. He enjoyed the technical challenges and encouraged others to explore the new technology. He helped people buy their first computers and taught computer classes for the Jefferson Adult Education and High School Completion programs.
Henry was a past member of the Monroe Community Players, appearing in 14 consecutive productions and earning an MCP Oscar for Best Supporting Actor. Along with Nancy, he owned and operated the Monroe Conservatory of Music for many years.
He was a lifelong member of the Sawyer Homestead and a former member of Heritage United Methodist Church, Monroe.
Henry had a rascally sense of humor, playing elaborate tricks on co-workers in the newsroom. He often added green food coloring to the office coffee on St. Patrick's Day and his portrayal of a lanky Santa Claus in a too-short Santa suit at company Christmas parties is part of legend.
Henry never lost his love of newspapers and continued to write columns for several papers after his official retirement, among them The Tuscola County Advertiser. He continued to call in news tips and often showed up at The Monroe News with the latest papers' errors clearly circled. He also enjoyed Sudoku puzzles and was an environmentalist/recycler.
Henry is survived by his wife, Margaret; his children, Penny of Monroe, MI, and Peter (Michelle) of Largo, FL; a step-daughter Marcia Pettit of Westland, MI; two grandsons Patrick and Thomas Passenger of Flint, MI; two step-grandchildren Jackson and Alexandra Pettit; a granddaughter on the way; a brother Ed (Sally) of Spring Lake, MI; two nieces and a nephew; ten great nieces and nephews and several great-great nieces and nephews. He was preceded in death by his parents.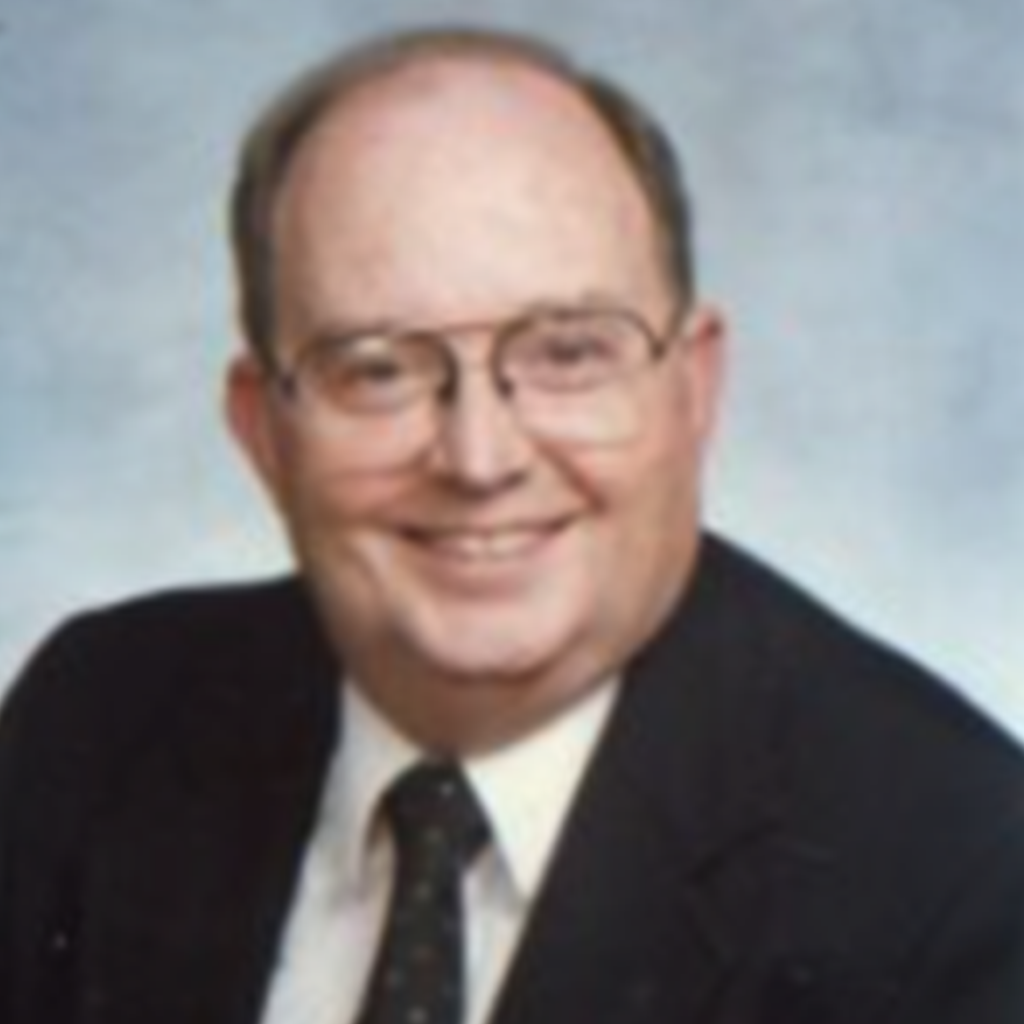 Paul E. Patterson
January 13, 1928 - November 13, 2021
Paul Ezra Patterson was born in Altoona, PA, on January 13, 1928. He was the son of Rev. Ezra and Anna Patterson. Paul was a retired United Methodist minister of the...
gospel and died on November 13, 2021.

Paul graduated from Juniata College in Huntingdon, PA, in 1950, and from Garrett Biblical Institute at Northwestern University in Evanston, IL, in 1955. He and Beverly Baldwin, of Albion, MI, were united in marriage in 1955 at the First Methodist Church, Albion. Together they served United Methodist churches throughout Southwest Michigan from 1955 until 1990 including Edwardsburg: Hope; Grand Rapids: First (Assoc); Wacousta Community; Cedar Springs; Grand Rapids: South; Ludington; Kalamazoo: Westwood; Sparta; Allegan; Paw Paw; Grand Rapids: Faith; St Johns: First; Barryton/Chippewa Lake. He was also known for his interest in music, and especially as a pianist.

Surviving are several nieces and nephews. Paul was preceded in death by his parents, his wife in 2016, and brother and sister-in-law Rev. H.H. (Pat) and Esther Patterson.

Paul E. Patterson served: 1950 Edwardsburg: Hope; 1955 Grand Rapids: First (Assoc); 1957 Wacousta Community; 1958 Cedar Springs; 1960 Grand Rapids: South; 1964 Ludington; 1967 Kalamazoo: Westwood; 1968 Sparta; 1973 Allegan; 1979 Paw Paw; 1984 Grand Rapids: Faith; 1987 St Johns: First; 1990 Barryton/Chippewa Lake; 1990 Retired. Died November 13, 2021.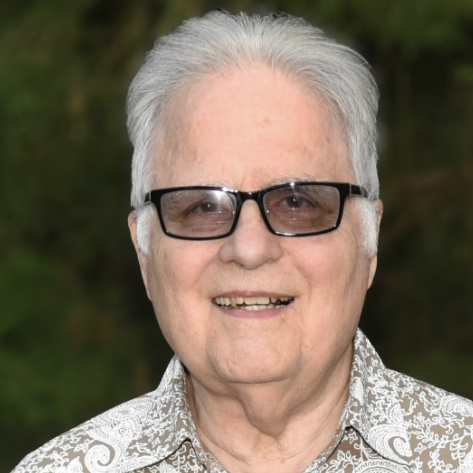 Joseph A. Perez
December 12, 1929 - October 5, 2021
On October 5, 2021, Joseph A. Perez, 91, (aka José Antonio Pérez) passed away in San Francisco, Calif., under the loving care of his daughter just 10 days after learning he had stage four lung cancer.
Predeceased by his wife of 65 years, Joanne R. Pérez; parents, Mario and Carmen Belén Pérez; and his grandson, Mario Román Ordoñez-Pérez; he is survived by his brother and sister-in-law, Mario and Donna Pérez of Mt. Vernon, Wash.; daughter, Sarah A. Pérez of San Francisco Calif.; son, John W. Pérez and grand-daughter, Julia M. Pérez of Little Rock, Ark.; and other family and friends.

Born to immigrant parents in Manhattan, New York City, he took the subway for an hour from Washington Heights to attend Brooklyn Technical High School. His early involvement in the Boy Scouts led him to Broadway Temple United Methodist Church. In 1952, Joe earned a BA with a double major in Psychology and Philosophy from West Virginia Wesleyan, Buckhannon, W.V., where he met Joanne, who was only a few miles from home. He earned a BA in Sacred Theology in 1955 and his PhD in Social Ethics in 1964 from Boston University. Joe and Joanne lived in London while Joe studied at the London School of Economics and Political Science.

In 1959, Joe became pastor in the Mountainville First United Methodist Church and Vail's Gate FUMC in the New York Conference. The family moved to Michigan in 1965, where Joe worked as sociology professor at Adrian College. In 1977, he joined the Board of Global Ministries in New York City, working first as Executive Secretary for Latin America and the Caribbean, and later, Mission Support for the World Division. Joe retired in 1995, but continued his work teaching many years in the Schools of Christian Mission of the FUMC and as a longtime member of the Board of Directors of LEAHC (Lenawee Emergency and Affordable Housing Corporation).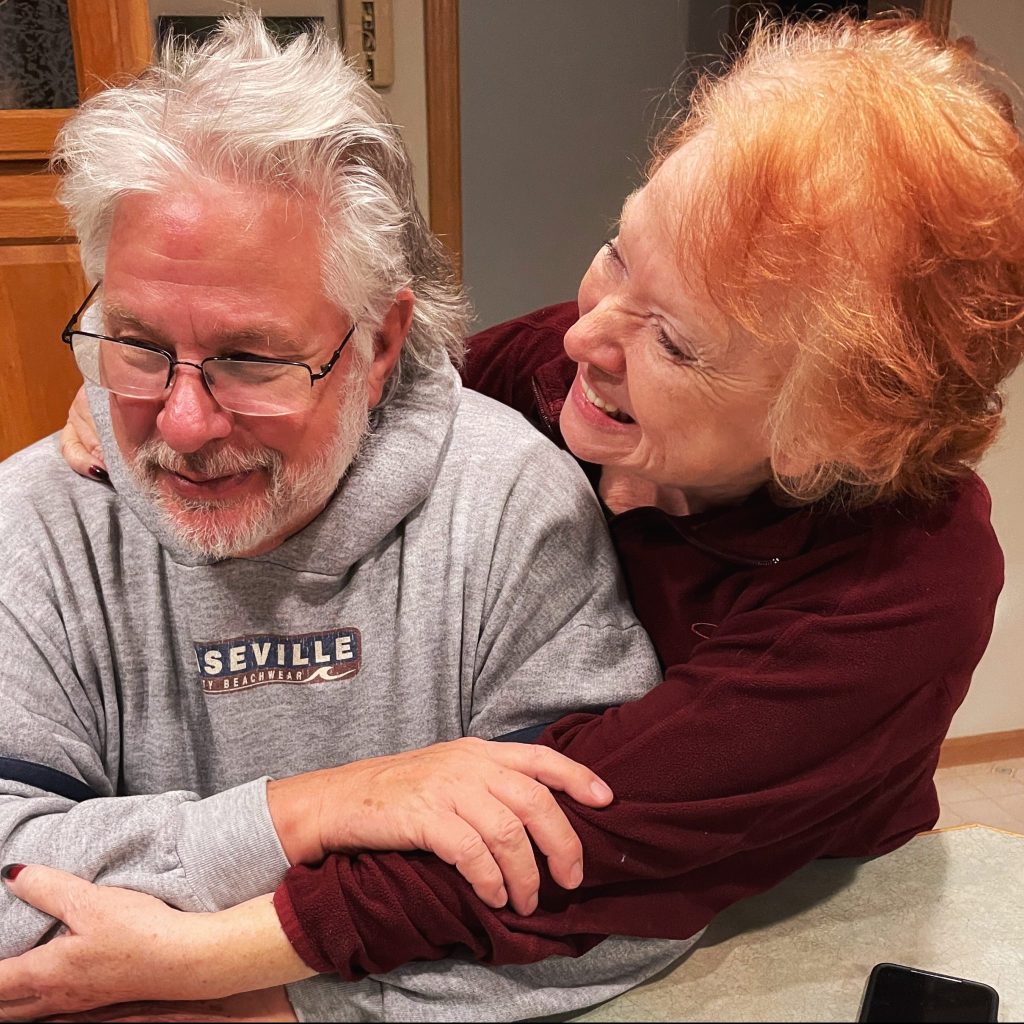 Lonnie Pratt
November 3, 1954 - October 7, 2021
Lonnie was given a second chance at life when at the age of 32, God defeated her cancer. I will forever be grateful. Lonnie embraced her second chance as she touched
thousands of lives by sharing God's love beyond denominational boundaries, through her writing's. Lonnie was a passionate, determined woman who embraced life through storytelling, many forms of art, dancing the night away, and spending time with family. The imprints she made in life will remain forever.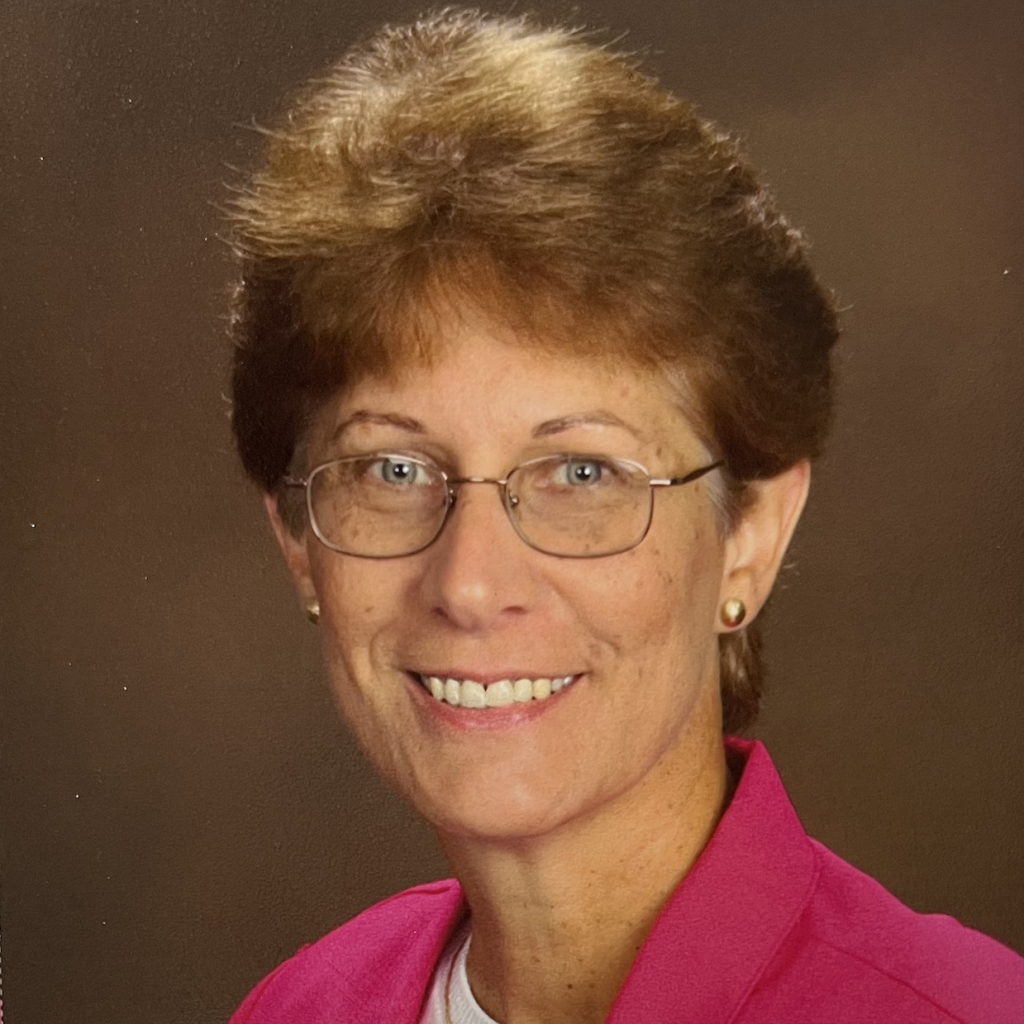 Beth A. Reum
August 15, 1954 - August 30, 2021
The true measure of a person's faith is how they act under extreme pressure and stress. Being Beth's caregiver has shown me how deep faith can go. I've never met...
a person who despite a terrible diagnosis, maintained her deep faith and love for the Lord. Her face would have never shown she was discouraged or sad about her health. What an example!.
Beth A. Reum served: 2009 Manton; 2013 Hartford: Keeler, Dowagiac: Silver Creek. 2016 Medical Leave; 2021 Retired. Died August 30, 2021.
Ilona R. Sabo-Shuler
April 6, 1949 - September 28, 2021
Ilona R. Sabo-Shuler passed away September 28, 2021. She was born to Charles and Mildred (Van Houten) Sabo on April 6, 1949 in Grand Rapids, Michigan. Ilona served as the pastor of the Williamston...
United Methodist Church for 12 years from 1982 to 1994 where she was instrumental in the congregation becoming the first Reconciling Congregation in the State of Michigan. Following her service in Williamston, she retired as a pastor and became a realtor with Tomie Raines in East Lansing, Michigan. Ilona loved to travel, photography and gardening.
Ilona was preceded in death by her parents, her husband James Sabo-Shuler, and her partner Jean Fillingham. She will be sincerely missed by her dog, Axel, and many friends.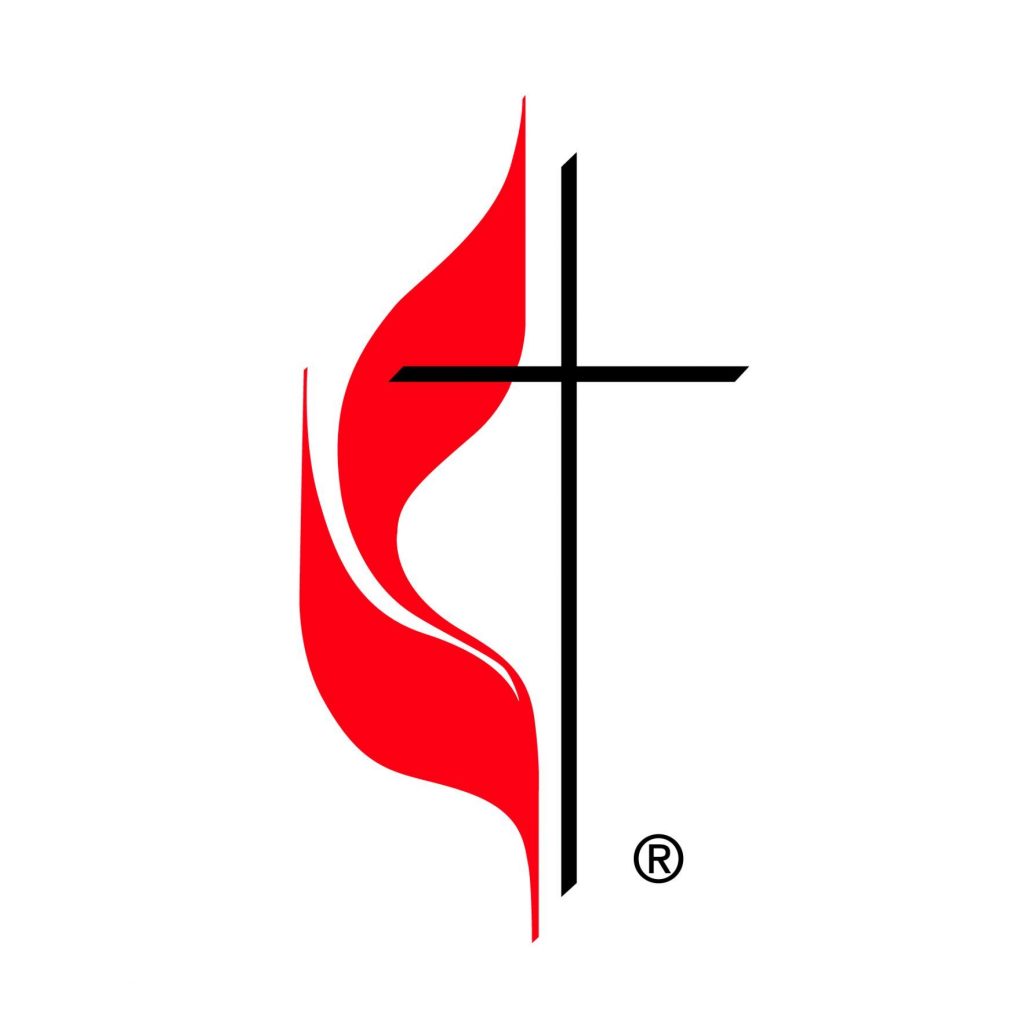 Freddie Scavella
July 14, 2021
Freddie Scavella of Columbus, Georgia passed away on July 14, 2021 at the age of 84.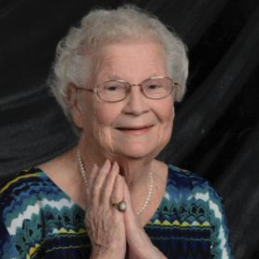 Norma Schoonover
June 6, 1931
In everything she did, Norma Schoonover was a humble servant of the Lord she loved. She lived to love, support, and encourage her husband, and together they shared a love story that...
exempli􀀁es what marriage is truly intended to be. Norma was a loving and attentive mother who was the thread that kept the whole family together throughout the twists and turns of their journey as a family. Life will never be the same without Norma here, but she leaves behind a timeless legacy that her loved ones will proudly carry on in her footsteps.
Although the 1930s were laced with great trials as the Great Depression affected nearly all American families from coast to coast, there was much to celebrate in the lives of Thornton and Alice Henderson as they announced the birth of the baby girl they named Norma Rose on June 6, 1931, in Bedford, Indiana. She was one of six as she was raised in the family home alongside her siblings, Pat, Bill, Kay, Bob, and Bonnie. In many ways, Norma was a typical young girl of her generation who attended local schools including Utica High School. Although she had been a cheerleader, she gave that up so she could be on the debate team instead.
Life was forever changed for Norma when she met the young man with whom she would write an adventurous love story that would span 70 years. His name was William Schoonover, and they met at the Utica Roller Rink in 1948. As the story goes, she was drawn to his dark hair and deep tan while he was smitten with Norma's dance moved on her skates. They began dating, spending nearly all their time together taking in movies and eating popcorn, going out to eat, and just getting to know one another. With a desire to spend the rest of their lives together Norma and Bill were married on September 9, 1950, deeply in love.
New and exciting days were in store for both Norma and Bill when Billy Graham came to Detroit on an Evangelistic crusade in 1953. In time, they both accepted Jesus Christ as their personal Savior, which marked the beginning of a life of service for them both. While Bill was attending the seminary, Norma worked in a clothing factory. She didn't think she'd be a preacher's wife, but that she did. Norma became very active in the church and instrumental in Bill's ministry after they moved to the Upper Peninsula as she volunteered at church in a variety of ways including singing and cooking. Over the years Bill became a Methodist pastor with appointments from Lower Michigan to Georgia and the Upper Peninsula. All the while, Norma took on many jobs in order to help make ends meet in their family. Over the years she worked as the secretary for the Dickinson County Board and also as the Marquette County Manpower administrator. In addition, Norma took care of the books for Carter's children clothing company.
In addition to coming alongside her husband and 􀀁nding her own way in the workplace, Norma effortlessly cared for their home and their six children including Thomas, Bill, Alice, Ruth, Anna, and Deb. She raised her children with both faith and love, and she was very involved in the lives of her children. Norma had high expectations for them, but she also praised them on a regular basis. There were years where it seemed like their family survived on Bill's garden and Norma's canning skills combined with her frugal ways. She made the best apple pie and cinnamon rolls, which were well-known and loved within her church congregations. There was always extra room at their table, and over the years she prepared countless potluck dinners. Her kids always knew there was room at their table for any of their friends as well. A talented seamstress, Norma made numerous pieces of clothing when her children were younger. Even though her children attended several schools as her husband's ministry took them all over, Norma always had a way of making her kids feel stable, loved, and sure of their place in the world around them. Norma put her organizational skills to work countless times, and she made it seem as effortless to prepare for a meal for 100 as it was to prepare a meal for her own family. In everything she did, Norma led by example, and one of her favorite things to say was how it was impossible to out give God. As the years went by, their family remained close, and Norma was the one who made sure they always got together for holidays, even if they were several miles apart.
There were so many things to love about Norma. She was a prayer warrior who prayed on behalf of countless others. Norma humbly served others throughout her life, expecting nothing in return. Once they retired, she and her husband hosted several tours in the Holy Land as they fell in love with the experience from the 􀀁rst time they visited. In time, Norma and Bill became tour guides, and their trips became larger each year. During their retirement years, she and her husband moved to the U.P. since a quieter, calmer way of life was something they both loved. They enjoyed tending to their huge garden there and doing the simple things like watching deer around their place.
All who knew Norma Schoonover would agree that she was truly beautiful on the inside and out. She was kindhearted and accepting of everyone, a stranger to none and a friend to all. Norma found such strength in reading her Bible, and she loved bringing others to know and love the Lord she treasured more than anything this side of heaven. Deeply loved, Norma will be forever missed.
Norma Rose Schoonover, of Kalamazoo, died on March 12, 2022. Norma is survived by her children: Bill (Lynda) Schoonover Jr., Alice Crookham, Ruth Burby, Anna (Mel) Laurila, and Deb (Russ) Hanstein. In addition to her parents, Norma was preceded in death by her husband, William "Bill"; her son, Thomas; and siblings: Pat, Bill, Kay, Bob, and Bonnie.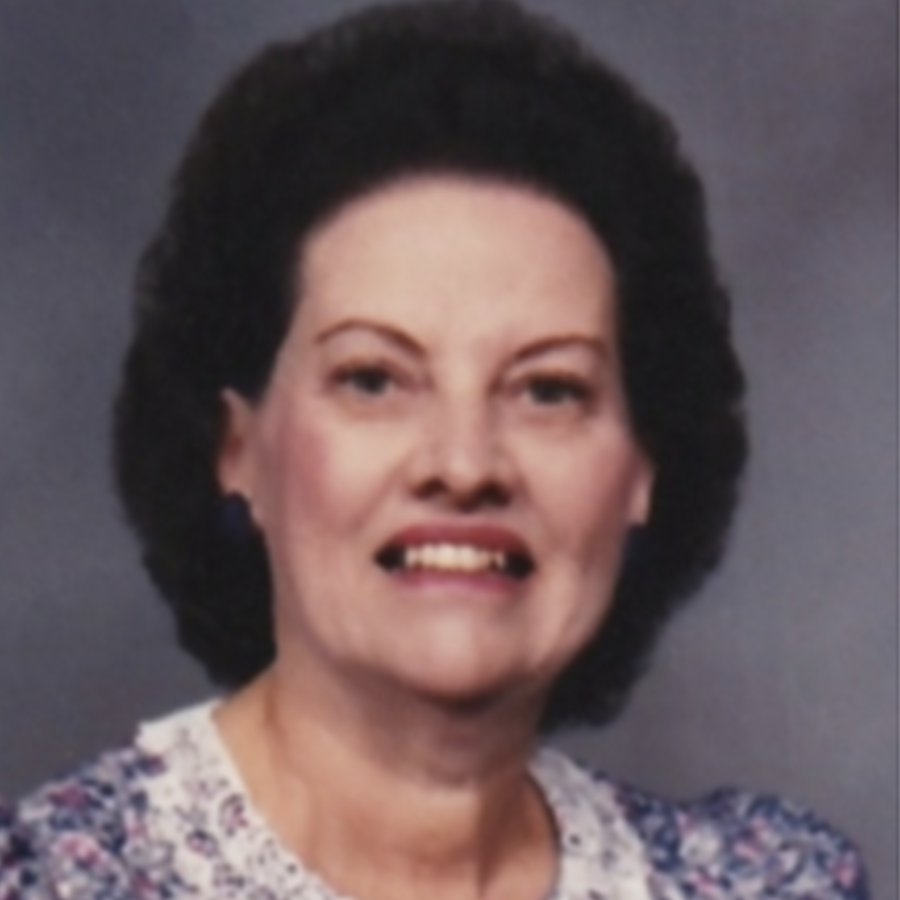 Janet O. Seitz
November 11, 1934 - October 18, 2021
Janet Oneida Seitz passed away on October 18, 2021, at the age of 86. Oneida was born in Strasburg, Virginia, on November 11, 1934. She graduated in 1953 from Strasburg High School and served as the
secretary for the class of officers her senior year. After graduation she worked as a secretary at an insurance company. During this time she met her future husband, Rev. Martin G. Seitz and on June 3, 1955, she and Martin were married.
Oneida was a committed pastor's wife, a wonderful mother of four lovely children, beloved grandmother of 16, and great-grandmother of 15. She was a member of the Reese United Methodist Church and of the United Methodist Women. She loved flowers, bird watching, being a good hostess, dining out, reading, watching scary movies, and especially coffee time with family.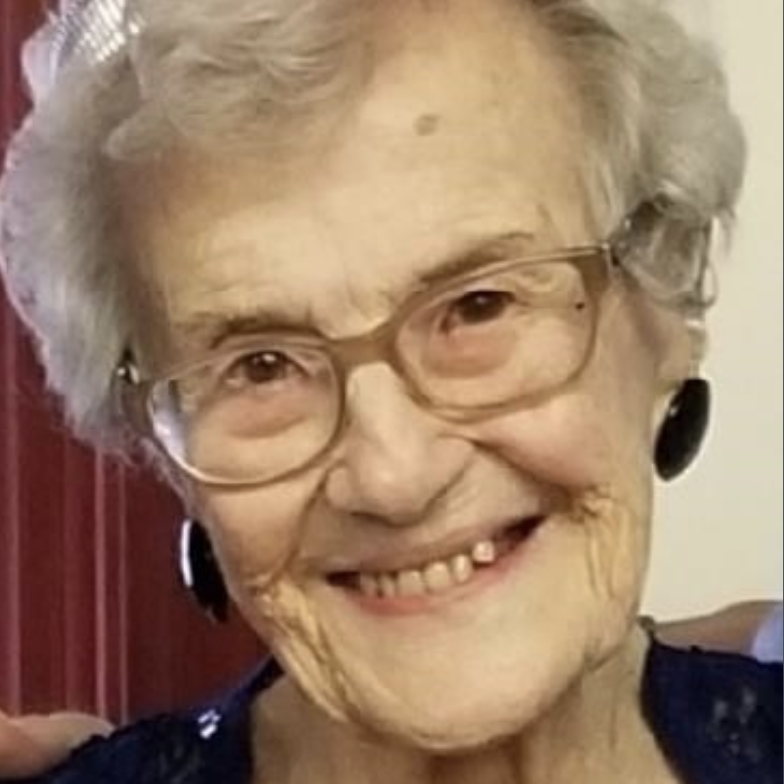 Mildred E. "Eloise" Selleck
December 1, 1918 - May 18, 2021
Mildred E. "Eloise" Selleck, age 102, passed away Tuesday, May 18, 2021. She was born to Leland and Roxy (Yencer) Gilliland in Shelbyville, IL. She attended Wesleyan University in Illinois.
She was a faithful servant of Our Lord and Savior and was a long-time member at Temple United Methodist Church.
She married Harold Banta in 1937 and together they had four children, Terry, Judy, Daniel and David. Together they moved to Muskegon in 1939 and remained in the West Michigan area the rest of her life. Harold preceded her in death in 1985. Eloise then married Keith Hallberg in 1988 and he preceded her in death in 1996. On April 26, 1997, she married Rev. Richard Selleck, together they cherished 23 years of marriage full of love and laughter. He preceded her in death in 2020.
She was a dedicated employee of YWCA USA, a nonprofit organization, where she worked as a teen director and interim head director. She retired in 1973 after working at YWCA for 10 years. Eloise was very involved in her community; she held the presidential position in numerous clubs and organizations all throughout the Muskegon area. She also was an active volunteer at the Muskegon County Garden Club, Temple United Methodist Church, and numerous places. With all her hard work and time, she put back into her community, she was awarded the Muskegon County Mother of the Year in 1965 and she also received the William "Bill" Murray service award in 1990. She also was a talented artist and enjoyed painting landscapes with watercolors. Eloise enjoyed traveling, fishing, reading and baseball. She was a spunky tough old bird that will truly be missed by many.
She is survived by her 3 children, David (Rhoda) Banta, Daniel (Barbara) Banta and Judith Jacobs; 6 grandchildren; numerous great-grandchildren; and several great-great-grandchildren. She is preceded in death by her parents; son, Terry Banta; sister, Dorothy Maget; and brother, William Gilliland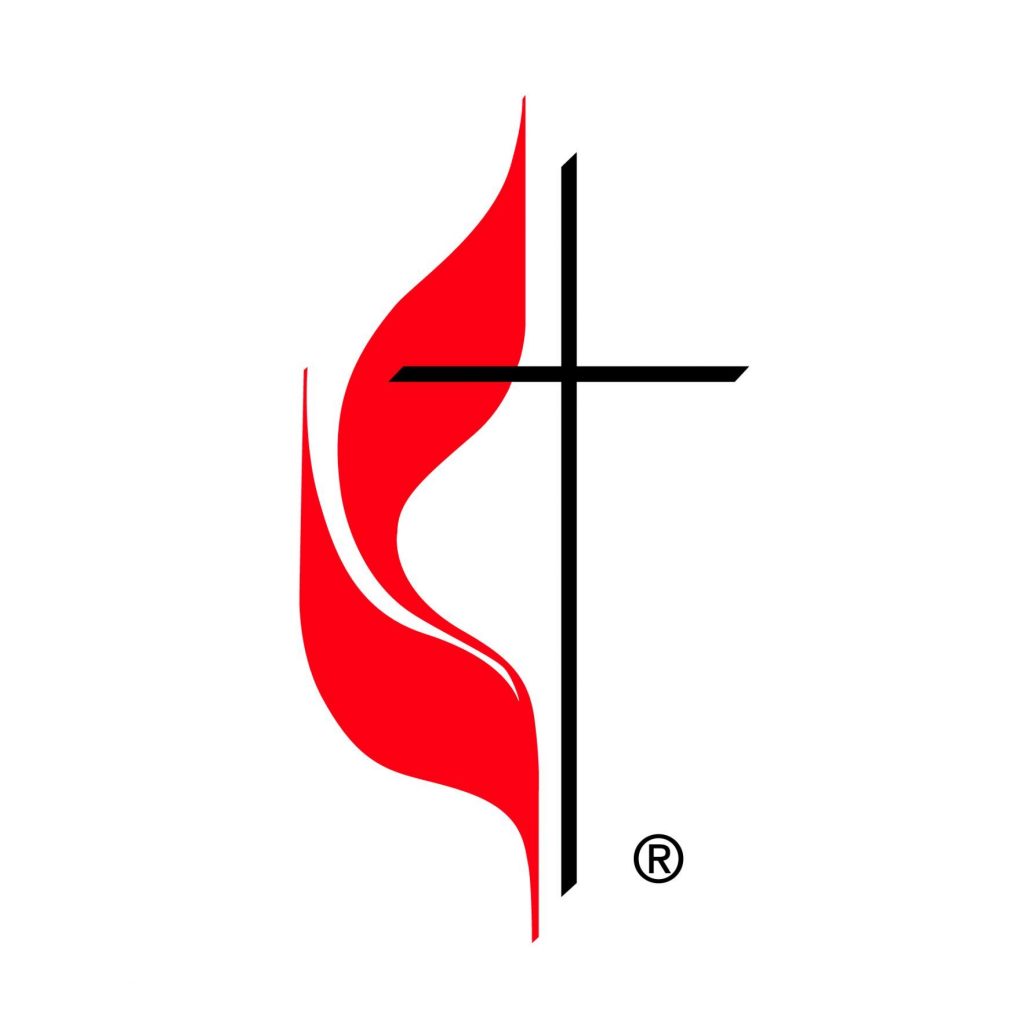 William J. Skinner
Deptember 8, 1936 - January 28, 2022
Bill was born in Harrison, MI on September 8, 1936 and died at home in Mason, MI on January 28, 2022 surrounded by family. Bill was predeceased by his parents, Lydia Marie and Earl Skinner,
stepfather Daniel Czyzewski, wife of 53 years Patricia (Dillon), son Thomas, and his siblings Leo, Wesley, Max, and Laura Meyer.

Bill graduated from Harrison High School and continued his education at Central Michigan University where he met the love of his life, Pat. Bill completed his criminal justice degree at Lansing Community College and retired as a Sergeant with the Lansing Police Department. After retirement, Bill kept busy supporting his wife's ministry, cheering on his Spartans and Detroit Lions, golfing on several leagues including the Grumpy Old Men's League, and spending time with his pride and joy, granddaughter Sarah.

Bill is survived by his daughter Julia Lynn, granddaughter Sarah (Nate) Aldrich, sister Sharon Smith along with numerous in laws, nieces, nephews, and many friends.
Special thanks to Kim, Nicole, and the McLaren Home Hospice team for the care and support provided.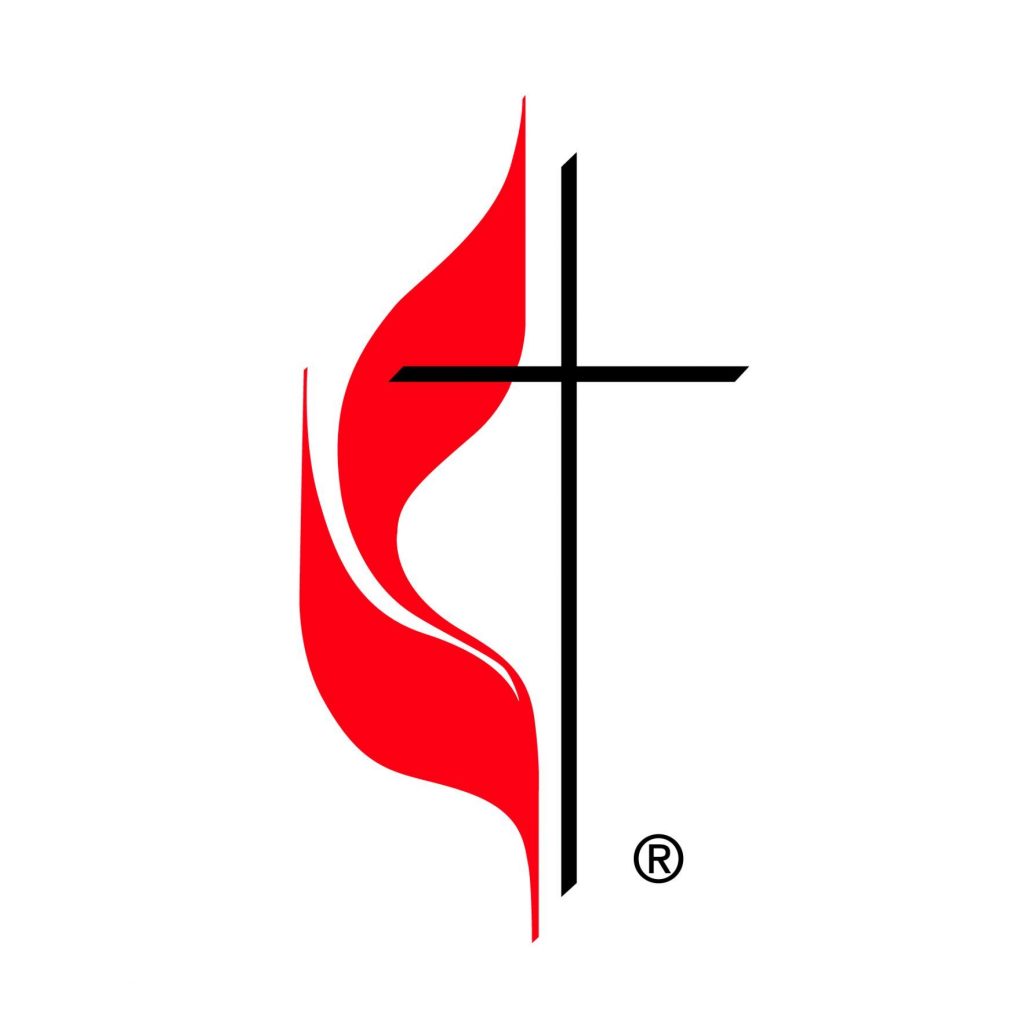 James A. Smith
November 30, 1930 - June 24, 2021
Our beloved father, grandfather, great-grandfather and brother passed away peacefully with his family by his side on Thursday, June 24, 2021, at Ascension St. Mary's in Saginaw. He was 90 years old.
James Allen Smith was born November 30, 1930 in Saginaw to the late Frank and Goldie (Bolster) Smith. James met the love of his life and future wife, Elizabeth "Betsy" Ann Pruitt at Adrian College as a freshman, she was a senior. They were married on June 16, 1956 at State Street United Methodist Church. Betsy preceded him in death on June 23, 2016. Jim graduated from Adrian College, and then furthered his education in Washington DC. He started the Frankenmuth United Methodist Church in 1962. Rev. Jim also pastored to the wonderful people of Pinconning, Detroit, Commerce, Oscoda, Birmingham, and Sanford. He retired in 1993. Upon his retirement, Jim enjoyed working with Habitat for Humanity and volunteering caring for the carousel horses at the Saginaw Children's Zoo. During the pandemic, Jim used his time wisely by writing poetry and publishing his first book. But what he loved most was time spent with his beloved family.
Surviving are his children, Dorothy (Jerry) Jacobs of Springfield, IL and David Smith of Springfield, IL; a grandson, John Rettig and his wife, Alyse Dannenberg of CA; two great-grandchildren, Anya Rettig and Xander Dannenberg-Rettig; two step-grandchildren, Ellen (Jason) Byers of Xenia, IL and Neil (fiancé, Stephanie Lucas) Jacobs of Kenosha, WI; two step-great-grandchildren, Leah and Logan Byers; sister, Lynn Ann Newton, and many nieces, nephews and cousins. In addition to his beloved wife, Betsy and his parents, Jim was preceded in death by his siblings, Douglas Smith, Paul Smith, Dewain Smith and Charlotte Knapp.
James A. Smith served: 1960 Rockville (assoc.) (Baltimore Conf.); 1962 Frankenmuth; 1966 Pinconning; 1969 Detroit: Jefferson Avenue; 1970 Commerce; 1976 Oscoda, Oscoda Indian Mission; 1983 Birmingham: Embury; 1988 Sanford; 1993 Retired. Died June 24, 2021.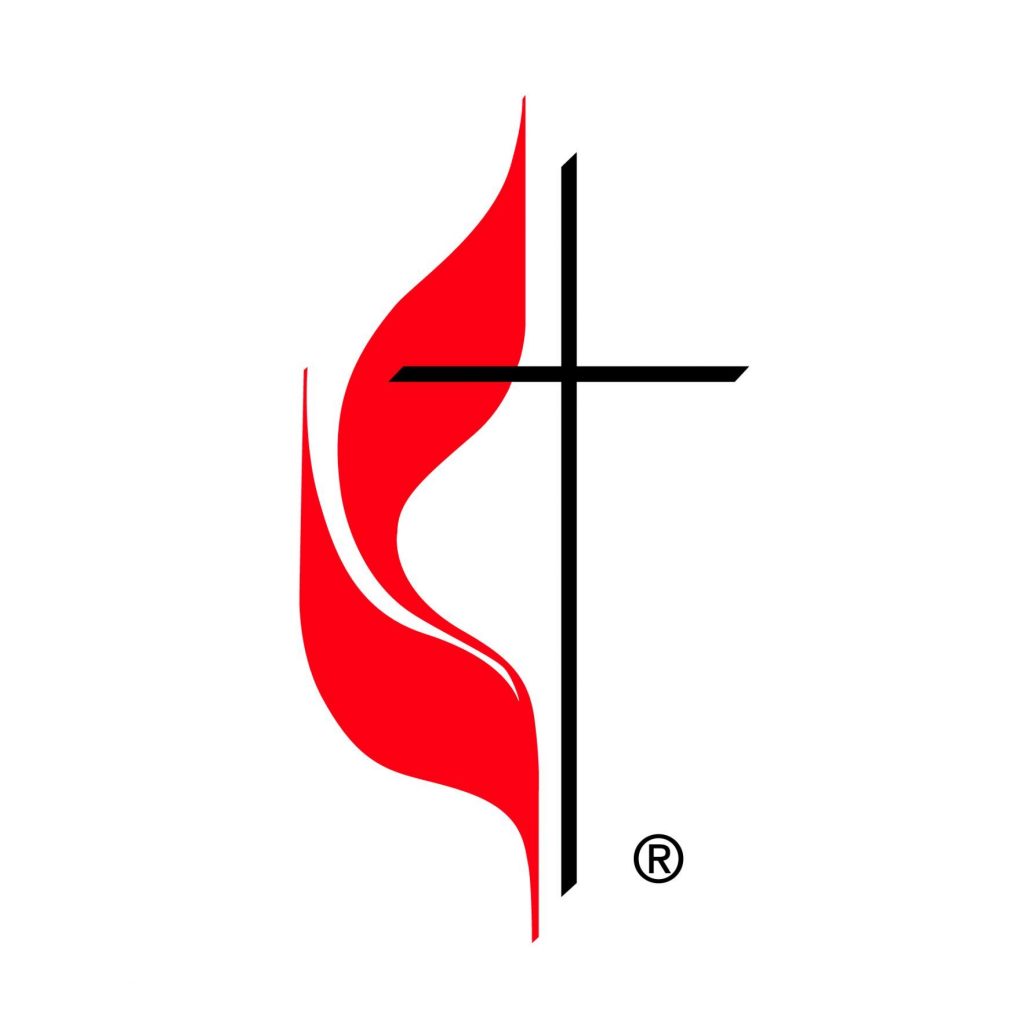 Mack C. Strange
March 4, 1946 - January 18, 2022
Reverend Mack Craig Strange, age 75, of Byron Center, joined his heavenly Father on Tuesday, January 18, 2022. Reverend Strange was preceded in death by his parents, Mack Strange, Clera Ivy Marybelle...
Scott, his siblings, Elbert Strange, Volna Butler, and David Strange. He will be deeply missed by his wife, Barbara; children, Jason (Angela) Strange, Jonathan (Monica) Strange, Joel Strange, Dana McHugh, Scott (Amy) McHugh, Sean (Sarah) McHugh, Brandon (Courtney) McHugh; grandchildren, Jackson, James, Kaila, Samantha, Mari, Max, Henry; sisters and brother, Mary Anderson, Arrie Dollard, Joe Strange, Kathy Rouse; many nieces and nephews.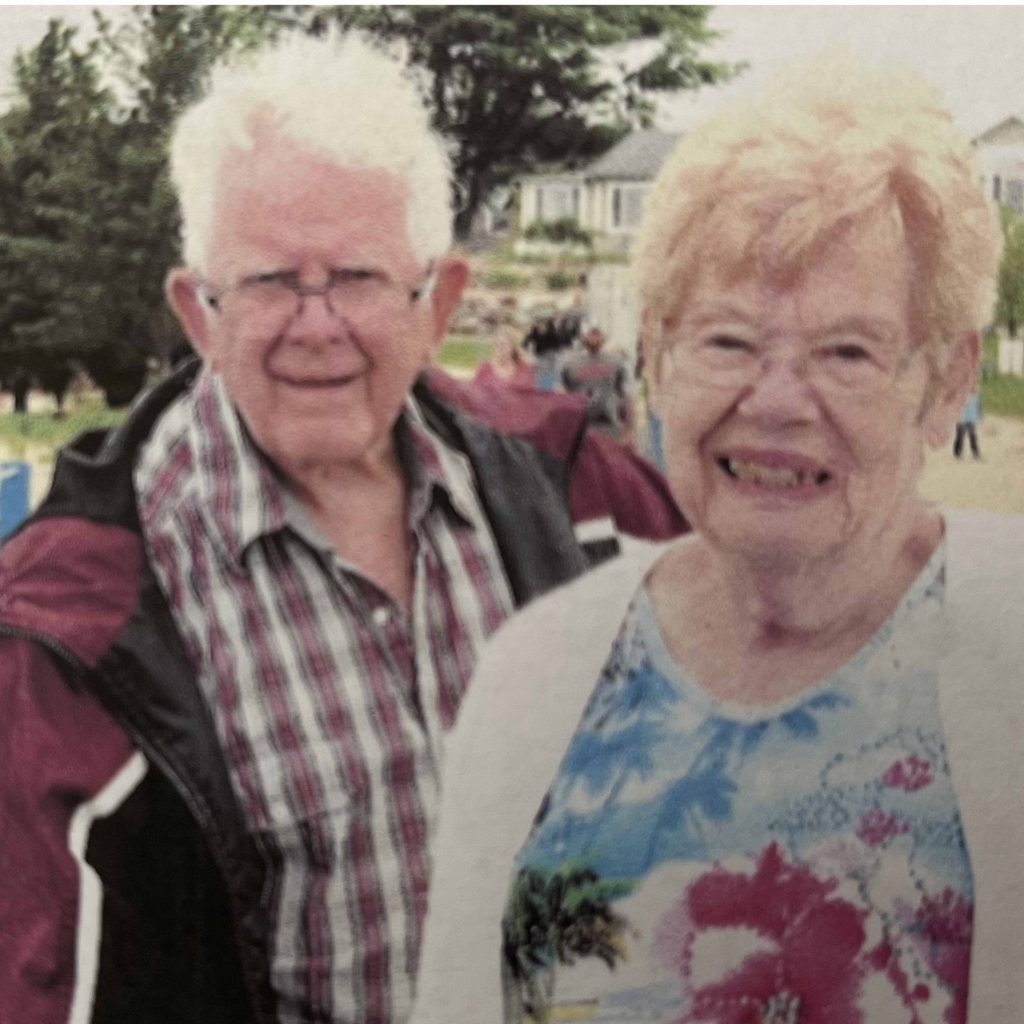 Theodore J. Stuvel, Jr.
July 9, 1930 - November 15, 2021
Theodore J. Stuvel, Jr. of Burton, age 91, died peacefully on Monday, November 15, 2021, at his residence. Theodore was born in Flint, Michigan on July 8, 1930, the son of the late Theodore John, Sr. and...
Fern (Rice) Stuvel and lived in Burton, MI. He devoted his life to his family, his service in the Air Force (Korean War) and his dedication to his church and school system (Mt. Morris). He was a teacher, principal, a lay speaker and instructor. Ted loved the outdoors, traveling, learning and always having a good laugh.
Ted served the church in many capacities and was well known in Flint-area congregations. He started preaching when he was just a teenager at what is now the Phoenix Atherton UMC. He filled many pulpits and served as a District Superintendent Assignment from time to time. Perhaps his greatest legacy is the Lay Speaker/Servant Training program, which he helped to develop and then led for many years. That program became a model for districts throughout the Detroit Conference, and through that program Ted trained leaders who went back to serve countless congregations. Many of those leaders went on to serve in pastoral ministry.
Ted was dearly loved by his wife of 69 years Margery; children Deb (Rick), Mike and Cindy (George); grandchildren and great-grandchildren; and many dear friends.
Margaret M. Sursaw
August 12, 1915 - October 29, 2021
Margaret May Sursaw, age 106, of Davison, Michigan, passed away on October 29, 2021 in the comfort of her home. Margaret was born on August 12, 1915, in Wolverine, Michigan, the...
daughter of Howard and Dora Morrow, who have preceded her in death. She graduated high school in Saginaw and continued her education at The University of Michigan, earning her bachelor's degree in education. Margaret worked as a teacher and was passionate about her role as a mother and a minister's wife. She enjoyed traveling and going on car rides. She could often be found solving crossword puzzles at Big Boy in Wayne/Westland. She was proud of her family and loved them dearly. Margaret was a very independent woman with a very giving and loving heart.

Along with her parents, Margaret is preceded in death by her husband, Rev. Russell Sursaw; great-grandson, Zachary Boller; and siblings, Hollis Morrow and Dorothy Morrow. She is survived by her daughters, Kay (John) Petree and Marcia (Mike) Wertzbar; grandchildren: Wendy (Jeff) Moss, Rob (Nancy) Petree, Jennifer (Rich) Francis, Scott (Sarah) Petree, Kristen (Jeff) Kucharek, and Debra Holton; great-grandchildren: Matt (Lauren) Boller, Corey Boller, Emily (Liam) Boller, Ricky Schultz, Adam Moss, D.J. Moss, Ashley (Tyler) Sabuda, Trevor Petree, Colton Petree, Hannah Francis, Emma Francis, Jacob Francis, Wesley Petree, Cameron Petree, Joe (Stacy) Kucharek, Katie (Dmitriy) Shkolnik, Monica Kucharek, Jared Kucharek, John Kucharek, Lily Kucharek, Jena (Brandon) Valentine, Kayla Holton, and Faith Holton; and 6 great-great-grandchildren.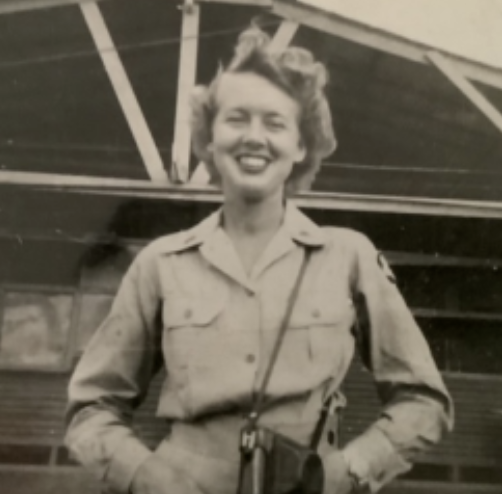 Helen Sutton
November 8, 1922 - August 18, 2021
Just 3 months prior to her 99th birthday, Helen passed away on August 18, 2021 with one of her daughters by her side. Born on November 8, 1922 in a log cabin to the late Malla and...
Henry Storbakken in rural Westby, Wisconsin. Helen with her six siblings and several relatives worked to save the farm after the untimely death of her father. Over the years, the several hundred acres of land has become a very successful cattle and dairy farm. At the age of 18, with the financial help from her dear aunt Olga, Helen left the farm life and entered the prestigious Mayo Clinic in Rochester, Minn. Following graduation in 1944, Helen, along with a couple of her nursing colleagues, answered the call for nursing support at the end of World War II. After Army training at Fort Carson in Colorado Springs, CO., Helen deployed to the Philippines and traveled for several weeks by ship. She served in the Pacific Theater as the head nurse of a unit, providing comfort and nursing care to wounded soldiers. Helen met her future husband, Charles in Manila, while he was serving as a Medic Corpsman. Once back in the States, they married and both received degrees from Michigan State University. Charles continued his education at Yale Divinity school in New Haven, Conn. and was an ordained Methodist Minister. Even with five children, Helen continued her nursing career, supported her husband's ministry, and provided meals to esteemed guests in their Detroit home, including Martin Luther King JR. In Dayton, Helen worked at MVH on the orthopedic unit. While challenging, Helen most enjoyed working with Veterans at the Dayton VA center. At the age of 60, Helen retired from nursing and with her husband started the second chapter of their lives. Traveling across the world they enjoyed meeting people from all cultures. Helen's fondest memories were meeting the gentle people of Japan. In 1983, they served as co-directors of the World Friendship Center in Hiroshima. Later in 1987 they both taught at the Dalian, China Institute of Foreign Language. Helen and Charles's passion of travel, being peacemakers and spreading love for their fellow man were their greatest joys and accomplishments. Following the death of her husband in 1994, Helen continued to find pleasure in gardening, watching, and feeding her birds, playing with and caring for her 2 cats, hosting holiday dinners, baking lots of cookies, teaching her adult children/ grandchildren the joys of nature and spending time with her precious grandchildren and great grandchildren.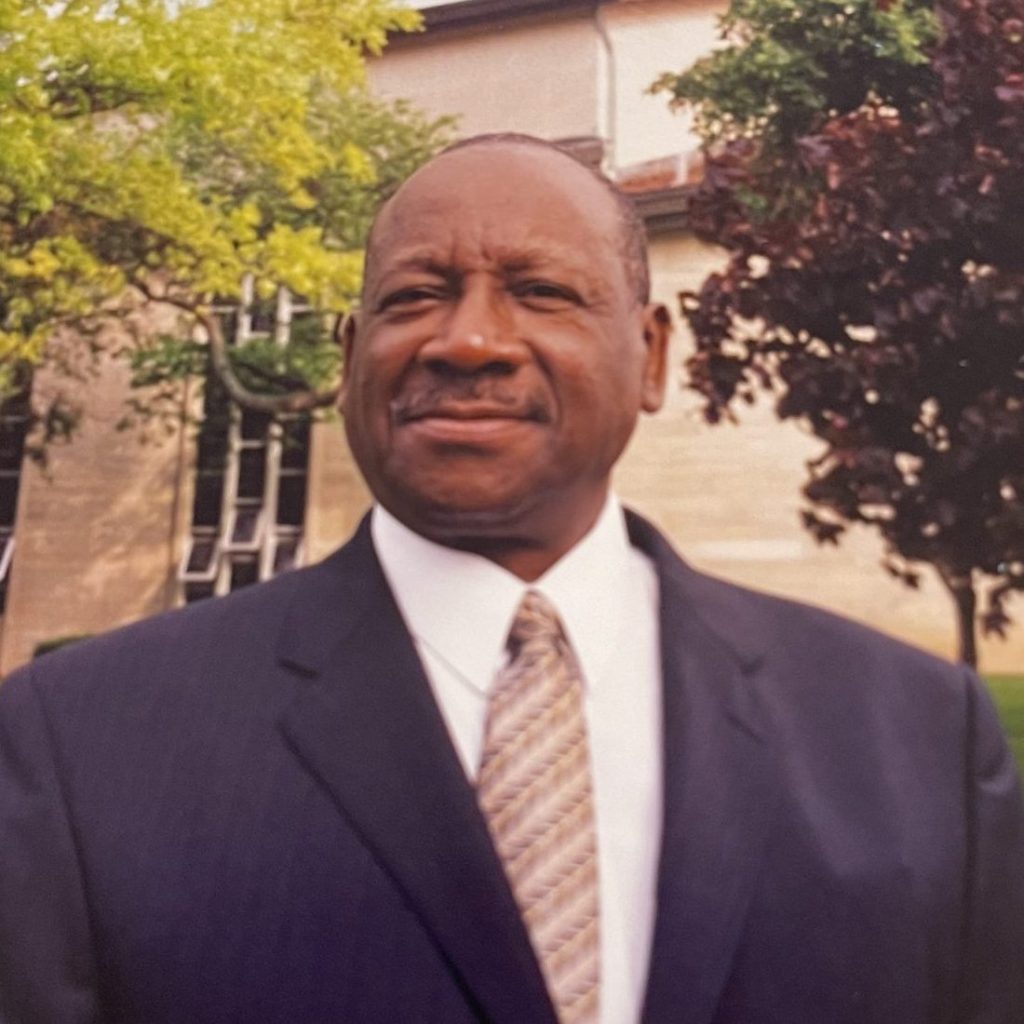 Thomas E. Tarpley, Sr.
July 2, 1942 - August 15, 2021
Reverend Thomas Ellerson Tarpley, Sr., lovingly known as (Pastor Tom) went into the ministry late in life. He would jokingly say that he would be ordained and receive his social security at...
the same time. Tom was a people person, he treated everyone he met as a friend. He helped to start AA meetings at church and later became ministry leader of Celebrate Recovery in our community. Tom was never too busy to minister to someone in need. If the weather was bad or if he wasn't feeling good that never stopped him. He would say "God will take care of me". Tom served as Associate Pastor at Cass Community UMC in Detroit, MI, Senior Pastor of Trinity UMC in Flint, MI and First UMC in Fowlerville, MI. Tom loved God, his family and the ministry he was given.
Thomas E. Tarpley served: 1997 Detroit: Cass Community (assoc); 2003 Flint: Trinity; 2007 Flint: Trinity (LTFT ¾), Flint: Faith (LTFT ¼); 2007 Fowlerville; 2015 Retired. Died August 15, 2021.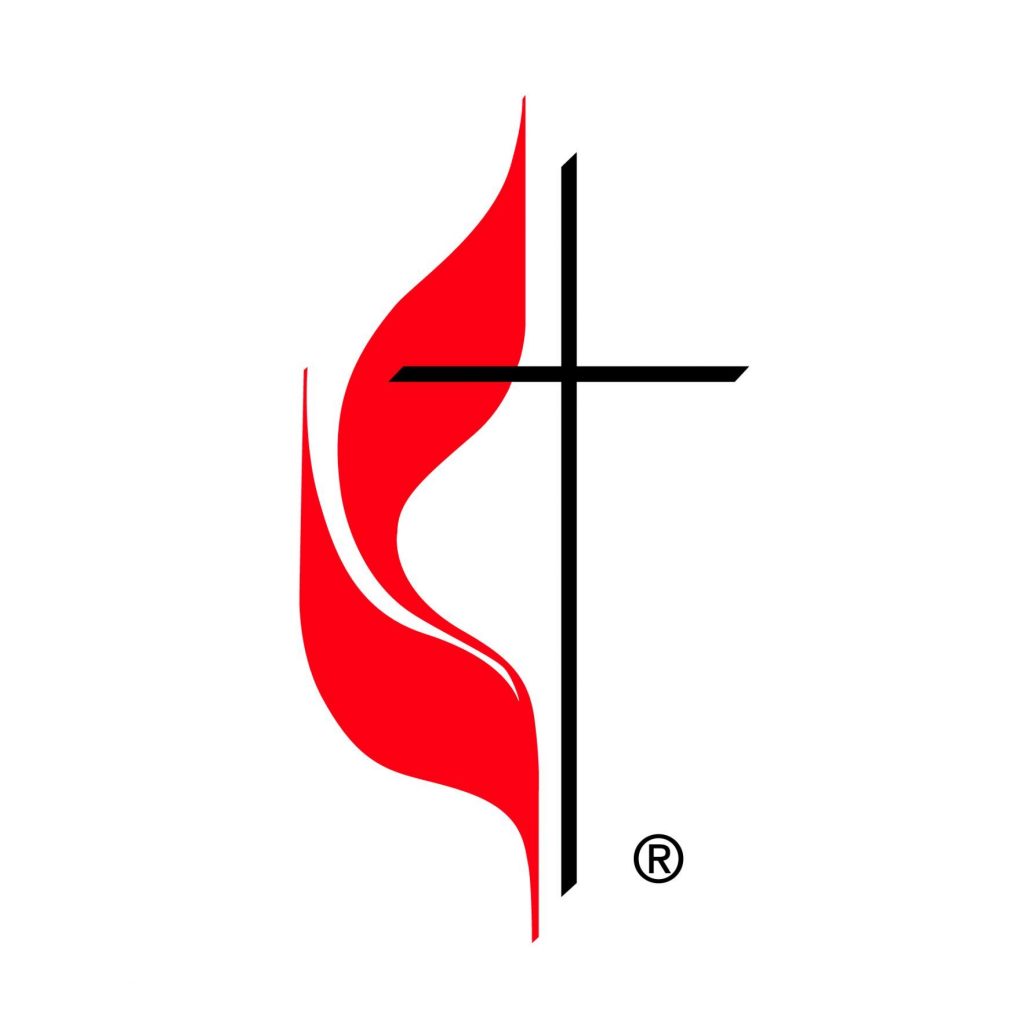 Theodore P. Townsend
June 25, 1932 - January 19, 2022
Theodore P. Townsend served: 1956 Raub IN; 1957 Seward AK; 1963 Ann Arbor: West Side (assoc); 1968 Ferndale: First (assoc); 1969 Board of Missions, World Division, Professor of Old Testament, Leonard Theological Seminary, India;
1989 Theological Hall, Sierra Leone; 1995 Missionary in Residence, Methodist Theological School in Ohio; 1996 General Board of Global Ministries, Russia; 1998 Retired. Died January 27, 2022.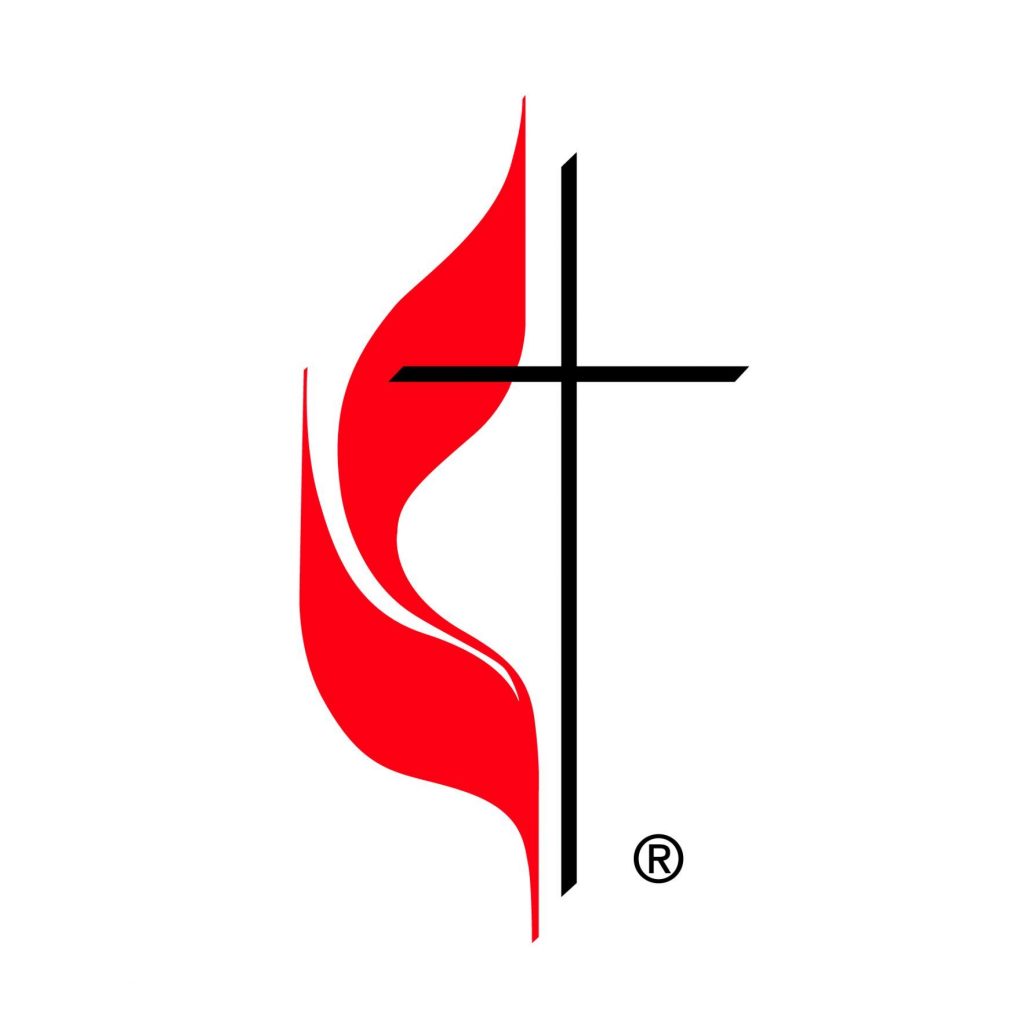 Charles R. VanLente
November 26, 1941 - December 28, 2021
Reverend Charles (Chuck) Robert VanLente went home to be with his Savior on December 28, 2021. He died of congestive heart failure and was forever relieved of numerous medical afflictions.
Chuck was not a perfect man, but he clung personally and wholeheartedly to the same amazing grace of God that he proclaimed to so many others. Chuck was born on November 26, 1941, in Holland, Michigan to Lloyd and Marion VanLente. He served God, people and numerous communities throughout his lifetime as an Air Force Airman, a Michigan State Trooper, a United Methodist Pastor, a volunteer firefighter and a police chaplain. Chuck was preceded in death by his parents and his brother, Ron. He is survived by his wife, Linda, his sister, Judy, three children, three stepchildren, plus several grandchildren and great grandchildren.
Charles R. VanLente served: 1963 Ashton Charge; 1964 Morris Chapel/Niles; 1970 St Johns: Salem; 1972 Maple Hill; 1976 Honorable Location; 1978 Holton/Sitka/Twin Lake (Ad Interim); 1982 Readmitted; 1982 Holton/Sitka/Twin Lake; 1983 Cassopolis; 1993 Kalkaska; 1996 Grand Rapids: Northlawn; 2010 Retired. Died December 28, 2021.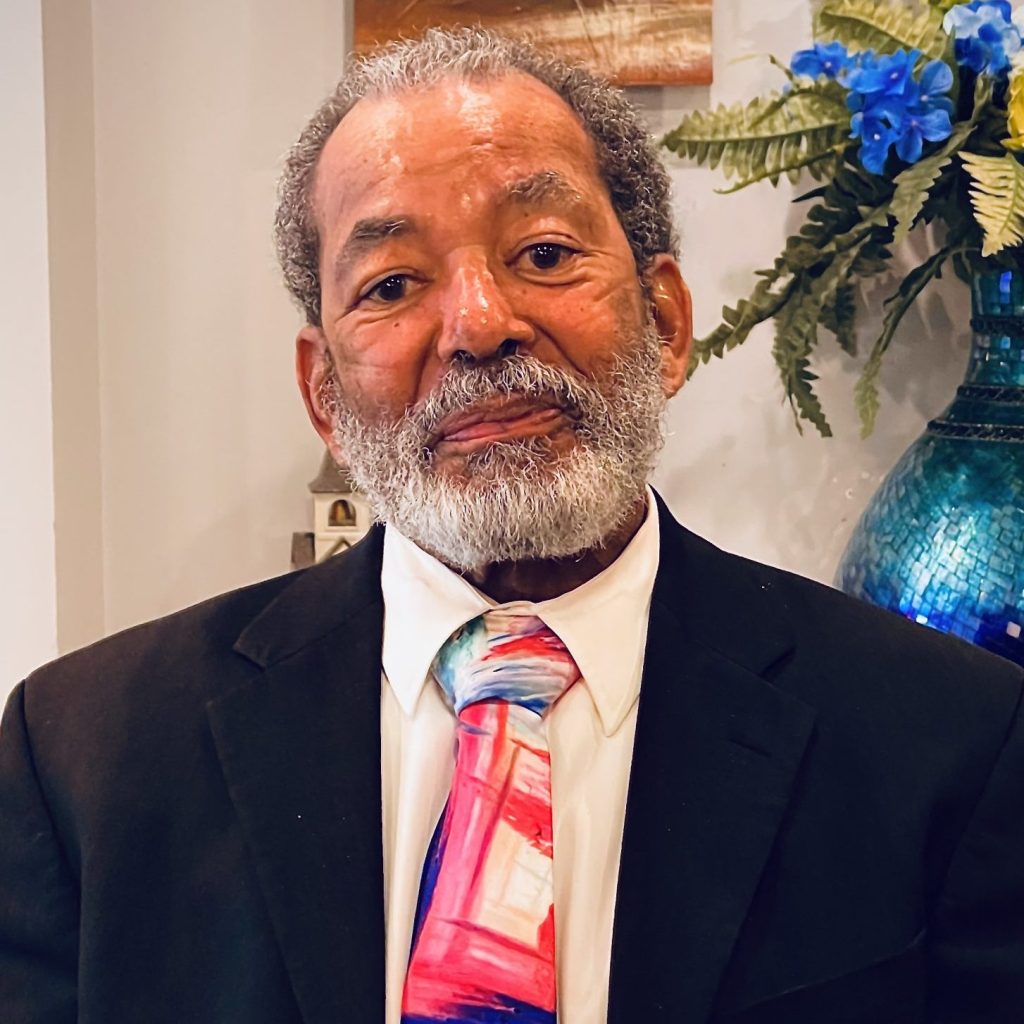 Alonzo E. Vincent
February 3, 1941 - January 26, 2022
Alonzo was born in Chicago, Illinois on February 13, 1941, the son of Mr. & Mrs. Alonzo and Kathleen Vincent. Raised and educated locally, Alonzo graduated from Withrow High School with the Class of 1959.
Alonzo furthered his education and passion for ministries obtaining his Masters of Divinity. Alonzo followed his heart and path from God becoming a United Methodist Pastor for 52 years until his retirement in 2013 after serving in numerous churches in Arkansas, Northern Illinois, West Ohio, Wisconsin, and Michigan. Alonzo has served on United Methodist District, Conference, and Jurisdiction committees and boards. He was a consultant and trained for the General Board of Global Ministries' Office of Urban Ministries, Black Community Developers' Program, and National Urban Strategy Committee. Alonzo was a member of the Leadership Development Committee, Urban Steering Committee, and Alliance for Urban Ministries. He pastored single and multi point charges. Alonzo was in specialized ministries such as Urban Parish Director, as the Director of Urban Strategy in the Milwaukee District and the District Superintendent. He initiated and started a Korean Congregation in a shared facility and a Hispanic Congregation. Alonzo was involved in the creation of the Black Community Developers Program and one of six persons who created the North Central Jurisdiction's Urban Network.
Rev. Alonzo Vincent met, fell in love with, and married Rev. Elmira Smith on June 30, 1994 in Flint, Michigan. In his down time, Alonzo enjoyed playing cards such as solitaire and freecell. He enjoyed watching movies particularly Westerns and Sci-Fi, his all time favorite movie was Godzilla. Alonzo enjoyed reading, studying, and educating others on the Bible. If you got a chance to meet Alonzo, you know he was a friend to everyone, he loved helping and guiding others. Most of all Alonzo loved his family, spending time with them and the church; he loved the church meetings, worship and praise services.
Alonzo E. Vincent served: 1961 McCabe Chapel (N. Little Rock AR; 1962 Sweet Home, Lone Oak Circuit AR; 1966 Chicago: St. Matthew's (assoc); 1967 Evanston IL: Sherman Avenue; 1968 Cincinnati: Marbly Memorial; 1973 Cincinnati: Marbly, Bond Hill, St. Mark Parish; 1979 Transfer to Wisconsin Conference, Director of Urban Strategy, Milwaukee; 1983 Southcentral District Superintendent; July 1984 Transfer to Detroit Conference, Detroit: Cass Avenue (assoc); 1986 Highland Park: Berea-St. Paul's; 1991 Flint: Bethel; 2005 Birch Run; 2007 Attica; 2008 Mt. Morris: First; 2013 Retired. Died January 26, 2022.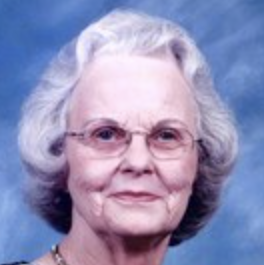 Jessie N. Wager
March 30, 1929 - May 23, 2021
Our beloved great grandmother, grandmother, mother, and friend, Jessie Noreen Wager, 92, peacefully passed into Eternity on Sunday, May 23, 2021.
Born March 30, 1929 to the late Wells B. Warren and Jessie A. (Baldwin) Warren in Port Huron, Michigan, Noreen would later meet and marry her "one in a million" now late husband, Reverend William G. Wager, a United Methodist minister, on October 29, 1948. With passionate servants' hearts, together they served many congregations in and around Southeastern Michigan. At the time of Bill's death on June 27, 1991, Bill and Noreen had been married nearly 43 years. During their marriage, Noreen was a devoted and faithful wife, supportive pastor's spouse, loving mother to their two children, William and Patricia, caring LPN to the residents of several Detroit Area hospitals, and doting grandmother. And after Bill's death, Noreen remained the center of her family's universe until her own peaceful passing.
A longtime Port Huron and later Fort Gratiot resident, Noreen loved the Blue Water Area - especially the lake, freighters, wildlife, agriculture, and people. A former Peach Queen, Noreen was proud part of her community and volunteered much of her time with her longtime congregation, First United Methodist Church, camps, local soup kitchens, hospitals, animal rescues, and she supported many other private and civic organizations. She loved her community and was generous in sharing her time, deed, and monetary means.
While she was an active part of her community, Noreen was never more active in anything than in the lives of her beloved family. Noreen was present at our births, weddings, graduations, and other big life celebrations; but also irreplaceably in our daily lives - our home-building, school plays, sporting events, concerts, dance recitals, academic competitions, neighborhood bike rides, Friday night family pizza and movie nights, and summer family baseball games and barbecues, to name a few. She shared in holiday celebrations and smaller special events, as well - always sure to celebrate each of our birthdays individually with a birthday meal as well as participating in our larger birthday parties. She always took pictures, sent letters and cards, called us on the phone, clipped us coupons and newspaper articles/comics, knit us special items, encouraged our dreams (but asked the hard questions), donated to the organizations and causes of our passions, shared a cuppa coffee or tea or even a can of pop, and - no matter how big or how small - Noreen never failed to seize an opportunity to remind us of her love. She kept our childhood gifts/small tokens, our cards, and small notes of love and encouragement - and she displayed them as if they were her most prized possessions (because they were). She always provided us with what we needed when we needed it - whether that be a kind word, hug, handful of cash, fun trip, story of faith, or just giving us space. Noreen wasn't perfect; but she, like her husband Bill, was one in a million, and we were blessed to call her "ours" for so long. Of all the roles she had in life, Noreen's most precious ones were those she held within her family. She loved us all dearly and was proud of the lives we've chosen to live. She was a true matriarch - one who loved us even when we were unlovable, was patient and kind even when we didn't deserve it, and showed us how to live a life in which we could take pride. Noreen will be greatly missed by many, but most of all by her family. She will live on in our hearts forever.
Noreen is survived by her devoted and loving family: a son, William (Judith) Wager of Clyde Twp., Michigan; a daughter, Dr. Trish McNeil of Parker, Colorado; five grandchildren: William (Jessica) Wager, Curtis (Heather) Wager, Heidi Kristin Wager, CMSgt Gordon (Beth) Wager, and Kelly McNeil; and eight great grandchildren: Mina, Landon, Noah, Tate, Eden, Nicholas, Jonah, and Áine Wager.
She is predeceased by her parents Wells B. and Jessie A. Warren; her husband, William G. Wager; son-in-law, George (Skip) McNeil; and an infant granddaughter, Hope Marie Wager.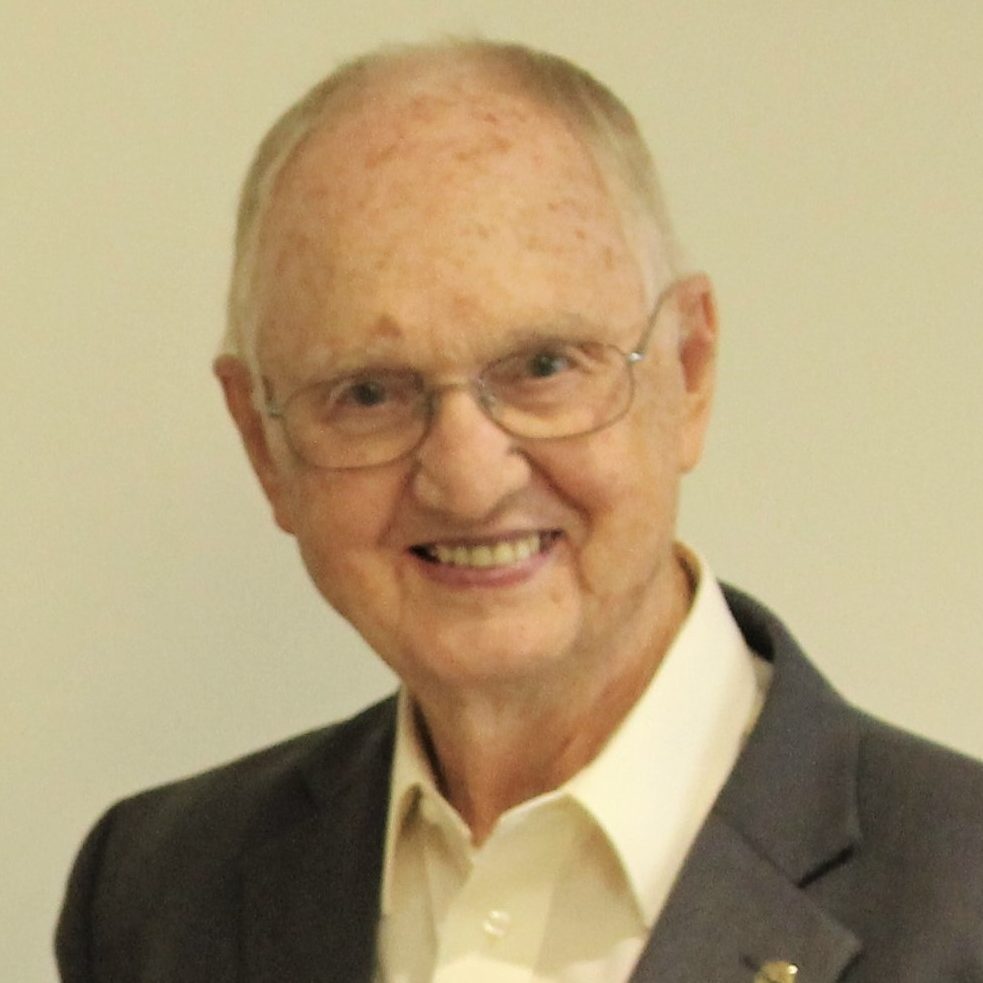 Richard A. Youells
June 27, 1933 - July 1, 2021
Rev. Richard (Dick) Youells graduated from Western Michigan University and Garrett-Evangelical Theological Seminary. He served as Pastor at Bridgman, Wesley Foundation Director at Central...
Michigan University and in Flint, MI. He also served as pastor at Potterville, Dimondale and West Benton; South Haven First; Olivet in Grand Rapids; Muskegon Heights Temple; and retired from Grand Haven Church of the Dunes in 1995.
Throughout his ministry he was involved in mentoring and was an advocate for justice. During his appointment at Olivet UMC, Dick helped to charter the first Vietnamese UMC in Michigan. Olivet church was also shared by the Native American UMC, La Nueva Esperanza UMC and Hilliard Chapel AME Zion. One of his favorite times of the year was Christmas Eve when all the churches worshipped together, and each sang Silent Night in their own language. He served on many boards within the community, conference, and also the Methodist Children's Home Society where he and his wife Carol Ann adopted four children.
Upon his retirement in 1995, Dick said "Working and praying with people of all five major racial/ethnic backgrounds our conference affords has greatly enriched and blessed us. I thank God for those experiences and such dear friends."
Dick referred to retirement as entering a "third age" of life, one of creativity and continued service. During these years he continued racial/ethnic connections. He remodeled their retirement home and worked in his carpentry shop. After he and Carol Ann moved to Clark Retirement Community in 2012, he engaged in many opportunities for service. The highlight of his retirement years was time spent with family.
Richard A. Youells served: 1958 Silver Creek; 1963 Bridgman; 1965 UM Connectional Structures (¶344.1a,c) Director, CMU Wesley Foundation; 1969 UM Connectional Structures (¶344.1a,c) Director, Flint Wesley Foundation; 1970 Potterville/West Benton/ Dimondale; 1974 South Haven: First; 1979 Olivet; 1989 Muskegon Heights: Temple; 1991 Church of the Dunes (Assoc); 1995 Retired. Died July 1, 2021.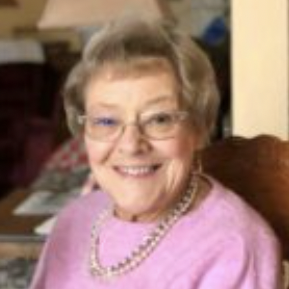 Doris E. Youngs
May 28, 1936 - November 9, 2021
Doris Elaine Holden Norman Youngs passed away on Tuesday, November 9, 2021 at her home in Otsego, Michigan.
Doris grew up on the Holden farm in Trowbridge Township,...
the daughter of Curtis William and Mildred Mae Holden. She attended Hicks School and graduated from Otsego High School in 1954. Around age 11, Doris accepted Jesus Christ as her personal Savior under the ministry of Uncle Bob Siegler of Rural Bible Mission. She attended Trowbridge Methodist Church throughout her youth.
Doris met her first husband, Elwyn, a Korean War veteran, and married him there in 1955. Following Elwyn's death, she worked for Valley Metal Products in Plainwell, Michigan, where she met her husband of 62 years, Rev. David Lee Youngs (Michigan Conference Retired Local Pastor). Doris and David were married in January, 1959, at Plainwell Baptist Church. They lived in Texas and Minnesota, and eventually returned to Michigan.
Doris actively served in all the churches to which she belonged, often ministering to children as well as caring for others as a pastor's wife. She was also highly involved with her children in 4H and worked as a tutor for the Otsego Schools and the Otsego Baptist Academy. An accomplished oil painter who also enjoyed rug hooking and crafting, she was wholly devoted to her family, demonstrating her love through hard work and commitment in the home. Doris had a special sense of compassion for those in need.
Doris was preceded in death by her parents, Curtis and Mildred, sisters, Dicia and Beverly, and brothers, Curtis Jr. and Leonard.
Doris is survived by her husband, David, sons Daniel (Lisa), Darin (Patricia), and Davin (Scott), as well as daughter, Melony (Ronald), and also 9 grandchildren and 4 great-grandchildren as well as sister-in-law, Mary Holden Hart