Questions or concerns
If you have questions or concerns about our safety protocols, please email [email protected] or Conference Events Planner Nancy Arnold
Your health and safety is our #1 concern
The Commission on the Annual Conference Session has made the safety and well-being of our members, staff, volunteers, and sponsors the single most important priority in the planning of this year's gathering. Working with public health care professionals and the Grand Traverse Resort, a protocol and covenant exists to keep everyone as safe as possible in a large gathering environment. All members, staff, volunteers and anyone present at Annual Conference will need to agree to the Health and Safety Covenant.
We continue to evaluate our health and safety protocols based on guidance and requirements from federal, state, and local health authorities and adjust accordingly. Below are some of the precautions we will implement for the Annual Conference.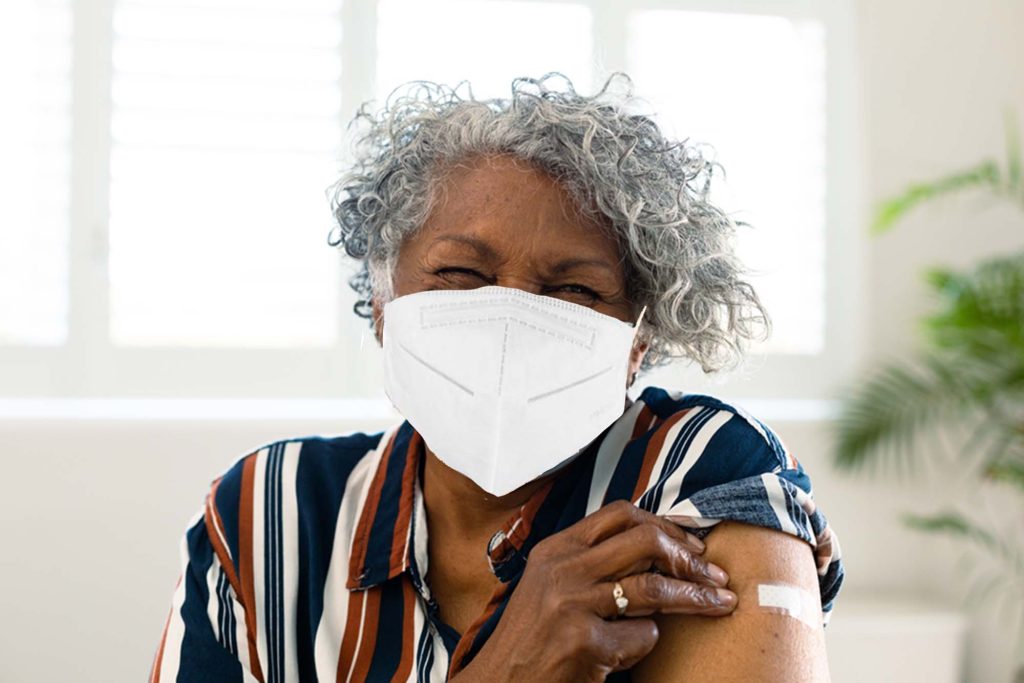 WHAT TO EXPECT AT THE ANNUAL CONFERENCE
Vaccines: Members are asked to be fully vaccinated (as indicated by the CDC at the time of the event) or have a Negative PCR test result within 48 hours prior to arrival at Annual Conference. Members will be asked to have available proof of vaccination or Negative PCR test result as part of the registration check-in process.
The Centers for Disease Control and Prevention (CDC) definition of Fully Vaccinated: A person has received their primary series of COVID-19 vaccines; 2 doses from Pfizer or Moderna, or 1 dose from Johnson & Johnson. Although recommended, a booster shot is not required to be considered Fully Vaccinated.

Masking: Annual Conference attendees will be required to bring and wear an N95, KN95 or similar approved mask over their nose and mouth in all public spaces, plenary sessions, and break-out sessions, except when actively eating or drinking. Masks are required on Conference shuttle buses and any Conference transportation services. Masks are optional while outside and maintaining a physical distance of 6 feet from others is highly recommended.
Hand Sanitizing: Frequent hand sanitizing is encouraged, and touchless hand sanitizing stations will be set up throughout the resort. Offer a blessing to those around you instead of a handshake.
MEASURES WE ARE TAKING TO KEEP YOU SAFE:
Reduced seating in Governors Hall will be available to voting members and necessary personnel only. All voting will occur live in Governors Hall. Limited Visitor and Guest seating will be available in an alternate room with a Livestream of the session.
The program schedule has been reduced by 14 hours to lessen exposure, and frequent breaks will allow members to step outside for fresh air.
Legislative Committees will meet online pre-conference, and most conference reports will be prerecorded and available for viewing prior to Annual Conference.
Focus Meals have been eliminated, shifting to all General Seating. This allows us to offer more space between chairs and maximize outdoor seating. Use the touchless hand sanitizing station before and after accessing the buffet line.
Ministry Fair tables have been eliminated to open hallways during transit and meal times. A limited number of paid sponsor tables will be set up in the pre-function space of Governors Hall.
The Michigan Conference is unable to pair up persons to share a room without a mutual request from said persons.
Youth attending Annual Conference will stay with their family unit, when possible.
Conference Choir will not perform this year.
Testing sites are being identified by the local district and will be available for those needing to test while onsite.
Grand Traverse Resort no longer offers licensed childcare. Due to complexities of Health & Safety protocols for children, no alternative is available.
GRAND TRAVERSE RESORT & SPA HEALTH AND SAFETY PROTOCOLS:
Employees are required to wear masks in all public spaces, and strongly encouraged to be fully vaccinated. Strict protocols are in place for reporting of employee or guest illness onsite.
Touchless hand sanitizing stations are set-up throughout the resort.
The frequency of cleaning and sanitizing has been increased in all public spaces with an emphasis on frequent contact surfaces including, but not limited to, front desk check-in counters, bell stand, elevators, door handles, handrails, public bathrooms, room keys and locks, ATMs, stair handrails, gym equipment, dining surfaces, shuttle buses and seating areas.
Cleaning and sanitizing protocols are used to clean guest rooms prior to your arrival, with particular attention paid to high-touch items including television remote controls, toilet seats and handles, door and furniture handles, water faucet handles, nightstands, telephones, in-room control panels, light switches, temperature control panels, alarm clocks, luggage racks, and flooring.